How To Rent A Girlfriend In Thailand
You can find Thai girls to rent all around the country. I'm referring to full-service girls who provide intimate moments, language teaching, showing around the city, partying together and general companionship. A sort of girlfriend or mistress as you want to call it.
Most travelers think there are only girls working in the red light districts that offer companionship but in reality, most girls you see in the streets, shops, universities and even online, are potential rental material.
In a country where the basic salary is only 200US$ per month, any extra income is welcome.
For example, many girls studying at university struggle financially. They barely have money to pay their rent. If you offer to pay for their rent plus extra pocket money, they would be happy to be your temporary girlfriend.
Obviously, this sort of thing will work a lot better if there's some genuine affection between the two.
The good thing about rental Thai girls is their naivety and willingness to make you happy, besides the best value for your money.
In this article, I'm going to tell you the best places where to find girls for rent in Thailand with relative prices. That way, you can immediately get in contact with a Thai girl and negotiate all the details.
How Much Cost To Rent A Thai Girl?
The cost of a girl isn't influenced much from her look or age, but from where you get her.
For example, a university girl will cost you much less than a bar girl. Bar girls want money out of every situation. Instead, the student main interest is to study and be able to pay the rent.
When you give a 1.000 baht to a student, she would be more than happy to spend a few days with you. A bar girl unless you pay her 1.000 baht a day, she won't be satisfied.
Having said that, below the standard average prices for renting a girl in Thailand:
Thai girl for a day – she usually spends all night with you, and sometimes until the afternoon next day. About 1.000-2.000 baht per day.
Thai girl for a week – you can bargain the price in this case but don't expect a big discount. About 6.000-11.000 baht per week.
Thai girl for a month – this is the best deal as you can bargain heavily on the price. Don't pay more than 20.000 baht per month.
Thai girl for a year – it's known has sponsorship. Sponsoring is a lot of financial responsibility and it only makes sense in order to get a girl who is out of your league. For roughly 200 baht per day, you can have your very own rented Thai girl.
Best Places To Find A Thai Girl For Rent
It depends on how long you want to rent a Thai girl for.
For example, if you're looking for a Thai girl by the hours, then you want to head to the red-light districts or book an escort in Thailand. But if you're going to rent a girl for more than a day, then you want to recruit her from a dating site like Thai Cupid.
Short Term Rental
If you are searching for only sex with a Thai girl, most probably you want to rent her for only a few hours.
You can visit the red light districts which are present in the tourist hotspots like Pattaya, Bangkok, Koh Samui, and Phuket. Alternatively in Bangkok, you can book an escort on Smooci, an escort booking platform.
Renting a Thai girl for a short period is only a matter to pay her rate and have fun. The options in Thailand are many, from the massage parlors to the gogo bars to the escorts.
Long Term Rental
When renting a girl for more than a few hours, the matter gets complicated. It isn't only about sex and money, but also about affection and friendship. Meaning, you can't walk up to a girl and offer some cash. That isn't going to work.
The best way to rent a Thai girl is to use dating sites like Thai Cupid or Thai Friendly.
Look for profiles like these:
Those young girls aren't looking for marriage, but for a boyfriend and possibly an extra income. It's evident by their age and the way they portrait themselves.
If the girl likes you enough to show up for a date, then with a little patience, you can probably do her without paying her a salary. Of course, if you keep seeing the same girl, she may eventually start expecting support. But It isn't a problem if you have a dating roster
That isn't necessarily a bad thing because when she becomes dependent, you'll be able to make her do whatever you want.
If you don't have much time and you have money to support a Thai girl, another great option is to use Seeking Arrangement. It's a dating site where Thai girls seek sugar daddies to support them. For more Infos, checkout out my Seeking Arrangement review.
Best & Worst Thai Girls To Sponsor
The cheapest and best sponsors you can find are Thai university students and girls working in shops like 7/11. But if you have the choice, go for uni girls…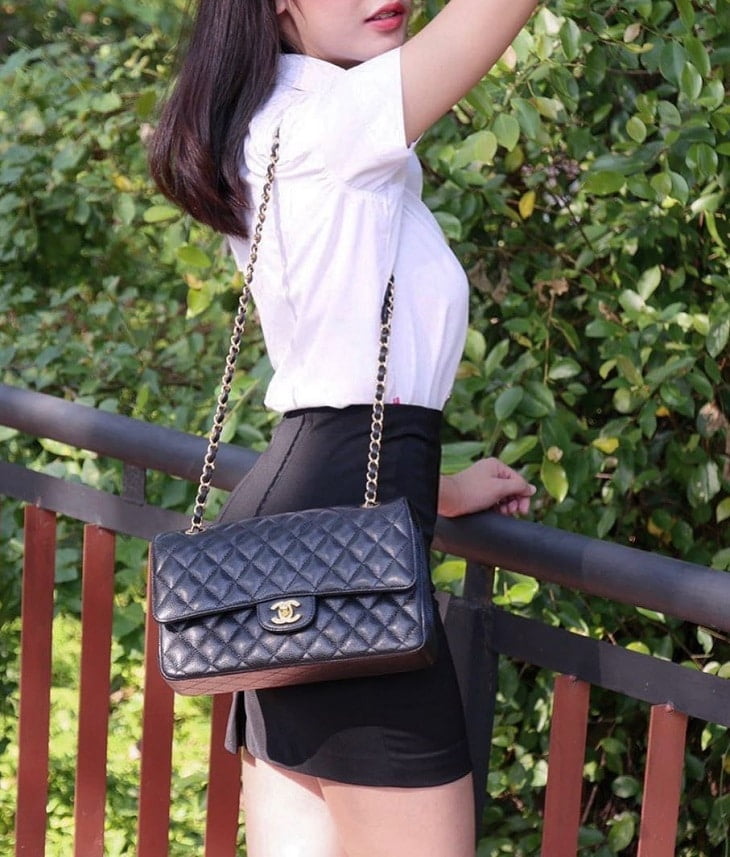 The only two things a student has in mind is to study and get good grades so she can make her parents proud. Instead, a girl working in a shop might initially be happy with an extra income, but over the months she might want to get married.
In both situations, expect to pay less than 10.000 baht per month. More than that you are asking for troubles.
The worst thing you can do is to sponsor a bar girl. Not only they are expensive, 20.000 baht plus per month, but also rarely they stop working in the bar. Actually, they get motivated to find more sponsors.
In conclusion, bar girls are the most unreliable sponsorships in Thailand, whereas students and girls working in shops are the way to go.
For short term rental, visit a red light district or book an escort. Instead, if you want a girl for more than a week, search on a Thai dating site.
RELATED ARTICLES