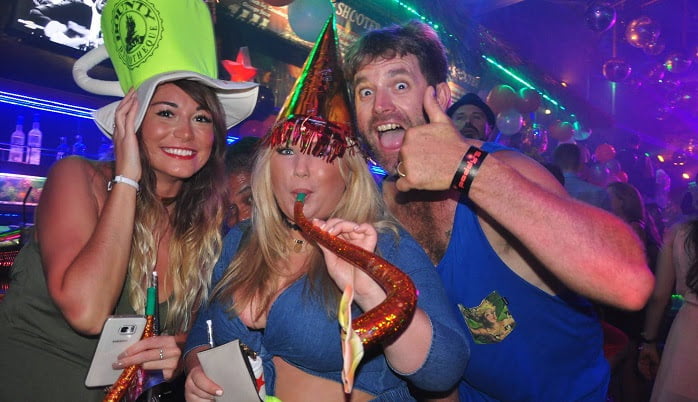 3 Best Nightlife Areas For Singles In Bali
If you are new to the nightlife scene in Bali, you should know that it has a lot to offer for single guys.
You can find a wide range of entertainments from nightclubs to the beach bars to the girlie bars… But what makes Bali a unique night experience is a large number of beautiful girls:
Indonesian girls from all over the country, not only Balinese girls.
East European girls, mostly from Ukranian and Russia.
African women.
A lot of horny Aussie and British women.
Yes, the nightlife is truly international, and you'll have many chances to pick up and get laid in Bali.
If you are looking for a temporary girlfriend in Bali, you don't want to search in a club in Kuta. The girls can't be trusted.
To avoid being overwhelmed by the possibilities, I've chosen the best nightlife areas where every single guy should go out at night to have a blast.
It'll help you decide where to party, show you the kind of atmosphere to expect and how much is going to cost you.

1. Nightlife In Kuta
Kuta nightlife is centered on a stretch of road with pubs, nightclubs, beach bars, souvenir shops, restaurants, you got the idea.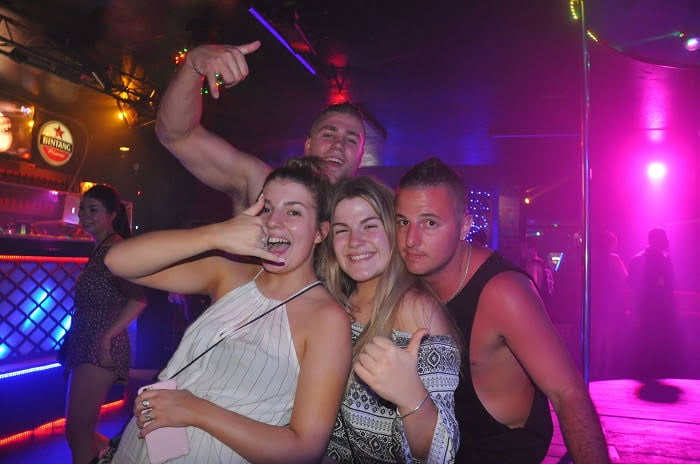 It's a second area popular with backpackers and people on a budget, consider it an under 27 years old of age. If you are young and don't mind to drink from a plastic glass, Kuta is the place for you.
The positive side is the low drinks price, beer is around 40.000 Rupiah and cocktails start at 80.000. With all the alcohol going around in Kuta, it's easy to hook up with Indonesian and foreign women, especially after midnight, when everyone is wasted.
Most nightclubs don't have an entrance fee, no door policy, the atmosphere is laid back while the loud music keeps the youngsters entertained.
Near the Ground Zero Monument there are the majority of venues, but keep in mind that this area is popular with sex workers after midnight. If a girl in the street smile at you, most probably she is after your wallet.
The best places to party and meet girls are:
This is the biggest club in Bali with 6 different music rooms. The vibe is excellent, a great variety of music and youngsters in their 20s. The majority are Australians follow by Indonesians. Most local girls are prostitutes.
The entrance is free, but the drinks slightly expensive.
Excellent club with a small room in front, but a bigger one in the back where the real action takes place. Many Australian single girls are looking for fun.
• Red Ruby
A great club with a chilled atmosphere suitable for single men in their 30s. The girls are half prostitutes and half normal girls.
This club is for Asian guys. The set up is a table and sofa where groups of people party together. The girls are mostly hookers and hostesses from the nearby KTV.
2. Nightlife In Legian
Next to Kuta, there is a village called Legian. It's hard to separate the two because the towns don't have clear boundaries. But that doesn't matter, what matter is the nightlife.
In this area, you'll find the majority of the crowd to be families or singles in their 30s-40s. There are pubs, open-air sports bars and many beaches clubs, just a few nightclubs.
The beach clubs are on the higher end of prices, but the crowd is more mature and presentable. No drank people all over the place like in Kuta.
You can find Eastern Europe women on this side of Bali, but keep in mind a few are hookers.
The best places to hookup are:
After hours clubs that get busy when all other discos close. Foreign girls wasted, easy to pick up but at your own risk or cheap hookers, not the best looking.
• Vi Ai Pi
Restaurant on level 1 and 2, a dance club on level 3. The crowd is mostly in their 30s, mixed between westerners and Indonesian. It is on the higher end on price, but they have excellent drink promotions 🙂
3. Nightlife In Seminyak
This part of Bali has a high-end crowd because is where the luxury hotels and Villas are located.
The area is much less touristic than Kuta and Legian, and quiet during weekdays. But on weekends is where the hottest girls in Bali go to party.
To approach these women, you need to dress well and be confident in pulling a phone number…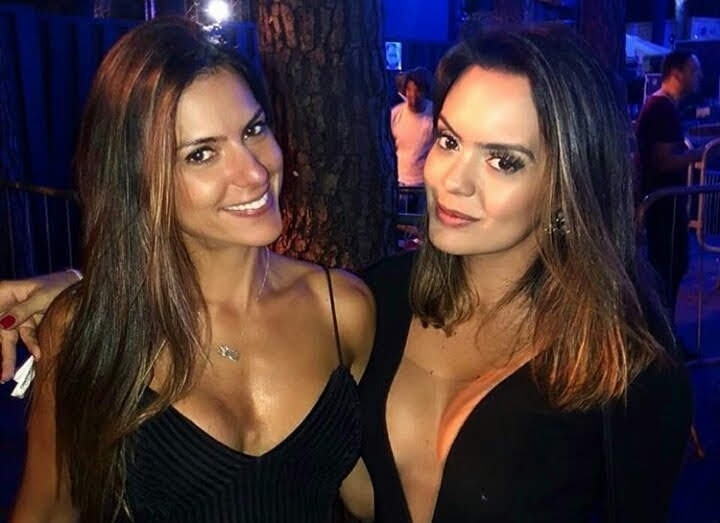 I usually have a short conversation, joke a bit around and ask for the number. I might call the her the next day, but I rarely give up the night for one girl.
The prices are stiff in Seminyak, some clubs have an entry fee and you need to wear shoes and trousers to get in.
There are several types of venues for most tastes:
For the top club in Seminyak where the rich meet on weekends, visit Mirror which looks like a Catholic church. Pretty Cool! This place is the best to pick up hot girls from Jakarta hot for action, but make sure to have plenty of cash. They like to be impressed.
Is Easy To Hookups With Singles In Bali? 
Bali is a popular tourist destination in Indonesia where girls go to have fun, get drunk and hopefully getting laid. Yes, they hope you pick them up and give a good night of sex.
Being easy or not depends a lot from you. If you can get laid in your home country, in Bali, you'll find most probably too easy. But hey, there is nothing to complain.
Most of the girls you'll meet – either foreigners or Indonesians – are in Bali for the same reason: to get laid.
Before midnight when most girls are sober, it takes longer conversations and convincing to get down to business. But after midnight, when they start to feel dizzy, they are going to get horny pretty fast.
In most cases, you only need to go with the flow. They will follow you to your room without any drama.
This concludes this guide about Bali nightlife for singles. Have Fun!
Bali Nightlife Map For Singles
RELATED ARTICLES