Best Sex Hotels In Singapore Girl Friendly
Going to Singapore to meet sexy Singaporean girls?
And you are looking for a hotel not only to drop your belonging but to be the center stage of your sex vacation where you can do all your naughty things, indiscreetly… Or maybe you are just looking for a short time hotel that charges by the hours.
If your answer is "Yes", then this article is for you.
This Singapore sex hotel guide is specifically designed for men traveling to Singapore to get laid with hot women.
Yes, Singapore isn't only about business and work, there are so many opportunities to realize your sexual fantasies.
So, how a good hotel for sex should be? It should be:
suitable for an erotic experience;
Good value for money;
Safe & quite;
Easily accessible;
Have friendly staff.
Many travelers while visiting Singapore want to enjoy the girls, that's obvious. What is less known is that every traveler has different expectations about their sex holiday.
Some man wants to bang hookers in Singapore… Others prefer hooking up with everyday girls… Others prefer dating singles in Singapore… But they all want to get laid.
With that being said, this is my list of the best Singapore hotels for sex:
***
Click a link to skip to that section. Don't skip any sections!
***
Best Singapore Hotels Near Geylang Street
Short time hotels and long stay nearby the main red light district in Singapore
Best Hotels For Nightlife in Singapore
Many hot girls to hook up in Orchard Road
Best Hotel For A Girl Friendly Experience
Impress the girls without breaking the bank
–
Best Singapore Hotels Near Geylang Street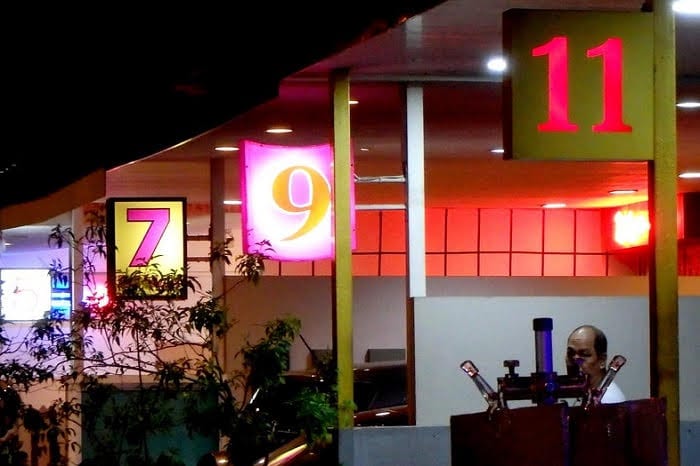 Geylang Street is the main red light area in Singapore where you can find girls from all over Asia for a short time. It's also the cheapest location to stay in Singapore making it the perfect choice if you are on a budget.
Cheap Hotel In Geylang Street
• Hotel 81 – Orchid; It's part of a chain group of hotels in Singapore that are modern, stylish and cheap.
It's next to the red light district of Geyland, but you can sleep well as there isn't much noise. There are restaurants, buses and shops all around.
The rooms are clean but small, the bed fit in perfectly. No windows or mirrors in the room, so your sex games are limited.
If you spend only one night is ok, but for a longer stay isn't recommended.
Mid-Range Hotel In Geylang Street
• Fragrance Hotel – Pearl; Another short time hotel in the red light area.
Nice place to stay if you're looking for cheap but clean accommodation, although the rooms are small like in Hotel 81.
The good thing is that you have a window. Bring in as many girls as you want, no question asked.
High-Range Hotel In Geylang Street
• Five/6 Hotel Splendour; A good budget hotel with all the basic amenities provided.
It's only 10 minutes from MTR and 5 minutes from the red light district. This hotel is way better than Hotel 81 but still within a reasonable price.
Modern room interior and spacious, perfect for some kinky stuff. Every room has a window, that is a big plus.
The place is very colorful and the bed is comfortable. The girls love it.
Best Sex Hotels For Nightlife In Singapore
If you want to party in Singapore, you need an accommodation nearby Orchard Tower where you can find 4 floors packed with sexy girls hot for action and many freelancers on the street.
Cheap Hotel In Orchard Street
• Orchard Rendezvous Hotel; This is the cheapest hotel in the city center, minutes away from the infamous Orchard Tower.
The rooms are really nice, worth to mention the glass shower where you can admire the girls while they shower.
If you can afford, the Junior Suite is a real deal, you can have a party in there, and the sofa is awesome to do all the kinky things. Also, you get access to their club which is a great place enjoy a glass of wine with your sweetheart.
Mid-Range Hotel In Orchard Street
• Orchard Hotel; Excellent location to shopping during the day and hunting girls at night. The bus stop is 1-minute walking distance away.
The rooms have a classic look and luxurious which get a girl excited to perform.
Ask for the room with red furniture if available, it's super erotic! And don't miss out on the breakfast too, delicious.
High-Range Hotel In Orchard Street
• Grand Hyatt Hotel; On the basement of this hotel there is the famous Brix Bar.
Brix Bar is the best hook up bar in Singapore, and that is a great incentive to stay in Grand Hyatt. Also, the girls go crazy about this hotel, so they'll be very happy to go back to your room with you once you tell them where you're staying.
The swimming pool is amazing, surrounded by a garden making you feel like to be outside the city, it's very relaxing.
The best part of this hotel is the bath in the bedroom, there are two wall mirrors where you can watch yourself in action from all the angles. The mirror on top of the bathtub is spectacular.
Best Hotel For A Girl Friend Experience
If you're planning to visit Singapore because you want to pick up local girls or you've met a cute girl online, a standard hotel room isn't going to work for you.
Good girls aren't easy to get and much harder to undress. If they think you're just an average guy, you'll get label immediately as a "loser" and miss the "shot".
The best way to get laid is to be considered a "high shot".
How?
Get a room in a cool hotel that portrait "status".
You might be thinking that is going to be super expensive, but that isn't always the case… You can get a nice hotel room for only $150 per night. That is considered cheap in Singapore.
My favorite place to stay when I'm in Singapore is Lloyd's Inn. Located in the city center near the Orchard shopping district, this boutique hotel has an awesome pool which is very quiet and intimate.
The rooms themselves are really clean and beautiful having the bathroom outside where you can do kinky stuff with privacy.
When the girls are going to step into this unique boutique hotel, they are going to melt for you. They'll think that you are a big shot, and ultimately see you as the prize.
They'll do anything to please you 🙂
RELATED ARTICLES