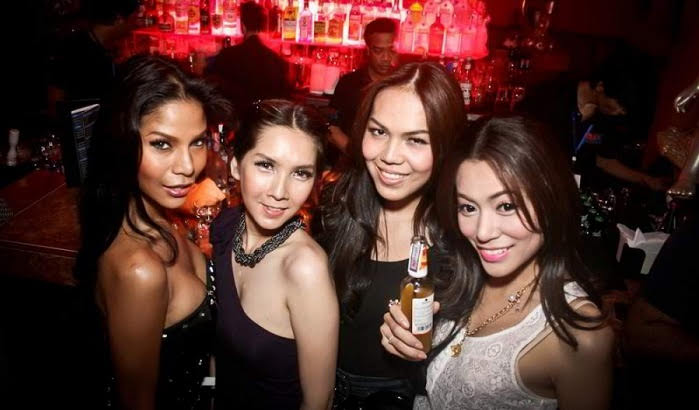 A Nightlife Guide To Girls And Their Prices In Pattaya
Pattaya is the ultimate destination in Thailand for nightlife and to meet girls. If you love to party and get laid, this small sea town is your Holy Land.
No other places in Thailand have nearly as many foreign and Thai girls looking to hook up — not even Phuket.
Any day of the week, the streets, bars and nightclubs are packed with Thai girls hot for action…
The funny thing is Pattaya during the day is a quiet town, but after 8 pm there is a traffic jam near the red light areas. It feels like walking in London during the busy lunchtime break with the difference that in Pattaya is night.
But that isn't all!
You can also arrange dates with hot girls working regular day jobs like most expats do who don't want to pay for sex. Meaning you can hook up day and night.
So here we go, this is the complete overview of the nightlife, girls and their prices in Pattaya…
What Are Like Nightlife Girls In Pattaya?
In one word: wild!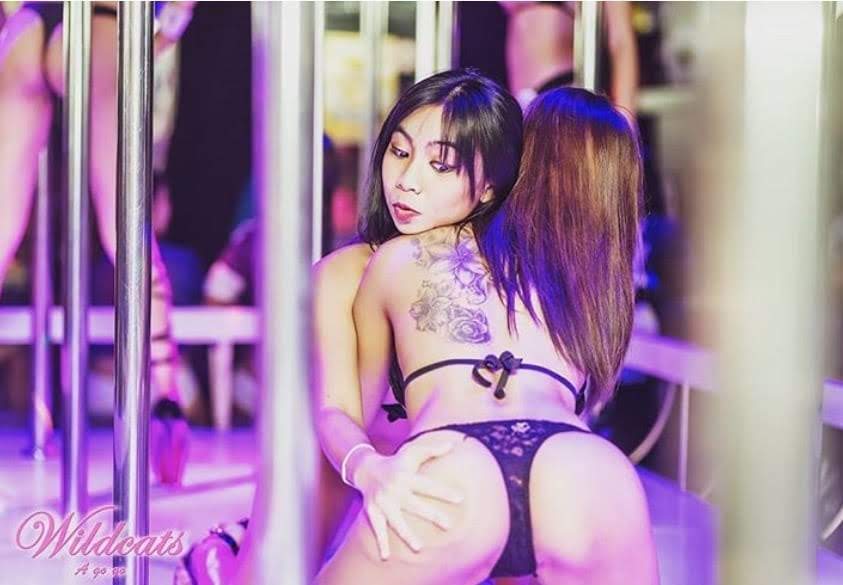 Girls in Pattaya love to have fun, are naughty and easy to bed.
Most girls out at night are freelancer prostitutes who stroll down Walking Street and Beach Road looking for customers.
They are prostitutes but don't feel like being with one. Feel more like to be with a girlfriend: exchanging smiles, holding hands and having nights of passionate sex.
Instead, in the GoGo bars in Pattaya, the semi-naked girls are professional hookers who are only interested in your money. Sure, they look sexy and are young, but there isn't any personal connection. It's just plain sex with a hooker.
Even though most nightlife girls in Pattaya are prostitutes, they aren't going to make the first move. You need to be comfortable approaching and start a conversation. Otherwise, you'll have a hard time scoring.
Ha! You might be wondering what the cost for a girl is. Pattaya girls price vary depending on location, type of girl and your approach. So, let's dig in further…
Pattaya Nightlife Girls Prices
There are four major areas in Pattaya where to find girls at night: Beach Road, Walking Street, Soi Buakhao and Soi 6.
Walking Street is the most expensive red light area to hook up with girls, follow by Soi Buakhao and Soi 6. The cheapest is Beach Road.
Pattaya Beach Road Girl Price
Beach road is a long stretch of road alongside the central beach in Pattaya starting outside Walking Street.
There are hookers 24/7 standing to wait for customers…
During the day, you can find average girls, after 7 pm the quality increases.
Girls in beach road can charge as little as 800 baht for one hour or as much as 1.300 baht depending on their age and beauty.
Keep your eye open for ladyboys in front of Royal Garden Plaza. They are well known to still and trick drunk men into believing they are girls.
Pattaya Walking Street Girls Price
The rates of girls in Walking Street tend to be the highest in Pattaya, due to the popularity of the area.
There are different establishments where you can hook up with Thai women:
GoGo bar girls price start at a whopping 3.000 baht including bar fine for 2 hours of pleasure. All night you get quoted 5.000+.
Beer bar girls price is about 1500-2000 baht for a short time and 3.000 baht for all night.
Girls freelancing in the nightclubs start at 1.500 baht for all night.
And if you want to have fun with Russian women in Pattaya:
Russian freelancers price start at 4.000 baht for a pop up to 7.000 baht.
Russian bar girls price is about 7.000 baht.
Freelancer Prices
Freelancers are girls who work for themselves…
In most cases, their attitude is easy going and playful, not so money eccentric like prostitutes working in the gogo bars.
You can find freelancers in any corner of town, but their price varies greatly. As explained in the Pattaya freelancers guide, they hang out in streets and nightclubs.
A freelancer can be a temporary girlfriend for 1.000 baht per day. Yes, 24 hours. Of course, you are going to pay for meals and drinks while she stays with you.
If you love to go out at night, most girls clubbing in Pattaya are freelancers. They look like regular girls having fun with friends, but the reality is at the end of the night they'll sleep with a man for 1.000-2.000 baht.
The price varies depending on her age and how sexy she looks.
Lastly, freelancers in the streets. You can find them in Walking Street, Soi Buakhao, and Beach Road.
Even though they are the lowest class of prostitution, their standard rate is 1.000-1.500 baht for a short time — a lousy deal taking into consideration health risks and average looks.
Girls online or in nightclubs are safer and hotter. But if you feel lazy to go out or online to scout for girls, you can always rent a hotel room above a bar with girls.
Hotels In Pattaya With Girls On Premises 
There are a few adult Pattaya hotels conveniently located in the red light districts that provide girls.
The most popular Pattaya hotels with girl's price list:
Galaxy Suite – Located above Heaven Above GoGo Bar in Walking Street. The girl price is 2.000-3.000 baht for a short time up to 5.000+ for all night.
Penthouse Hotel – Located next to the Kitten Club in Beach Road. Girl and ladyboy in Kitten club charge 1.500 baht for short time and 3.000 baht all night.
Crystal Suite – Located above Crystal GoGo Bar in LK Metro, you get 10% off on drinks in the bar. Girl prices 2.000 baht for short time, 4.000 baht for all night.
I hope this Pattaya nightlife guide to girls has given you a better idea about Pattaya girl's prices.
Have fun!
RELATED ARTICLES