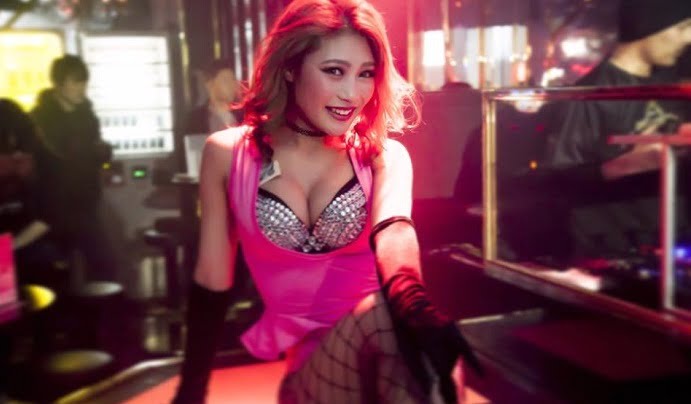 Osaka Sex Guide For Single Men
If you want to enjoy a sex vacation in Osaka and know the best locations where to find sexy girls hot for action, this sex guide contains all the info you need.
Osaka is well known for its 3 red light districts and friendly local girls, but it can be confusing to navigate because it's Japanese eccentric. Meaning that most people around speak only Japanese, everything is written in Japanese and there a few foreigners around to ask for help.
I'm going to show you the best places to meet beautiful women and how to deal with them. You shouldn't worry about where to go, what do and most importantly how to do it.
Most of this guide is focus on the P4P scene (Pay for Play Scene). If you prefer to meet and date quality Japanese girls, then visit a popular Japanese dating site.
This Osaka Sex Guide was last updated on 09 November 2019
***
Contents
Click a link to skip to that section. Don't skip any sections!
***
Intro to Sex Tourism in Osaka
General information about Singapore sex culture
Where to Find Sex in Osaka
An overview of the best places to get laid
Typical Prices For Sex
General prices for girls in Osaka to help you budget your adventure
How To Get A Holiday Girlfriend In Osaka
How to meet and date Osaka women during your vacation
Love Hotels In Osaka
Best hotels for a quicky
–
Intro To Sex Tourism In Osaka
Osaka is only second to Tokyo as a sex destination in Japan. In fact, there are three major red light districts known as the "big three" where you can indulge in all sort of sexual activities, from the infamous soapland to the blow job bars.
The culture to service foreigners (gaijin) in these areas is somehow confusing. Not all the venues serve foreigners, and some required that you speak Japanese to access.
Also, it isn't always clear which shops offer sex services. Besides the obvious window brothels located in red light areas, many businesses operate from ordinary-looking offices and buildings.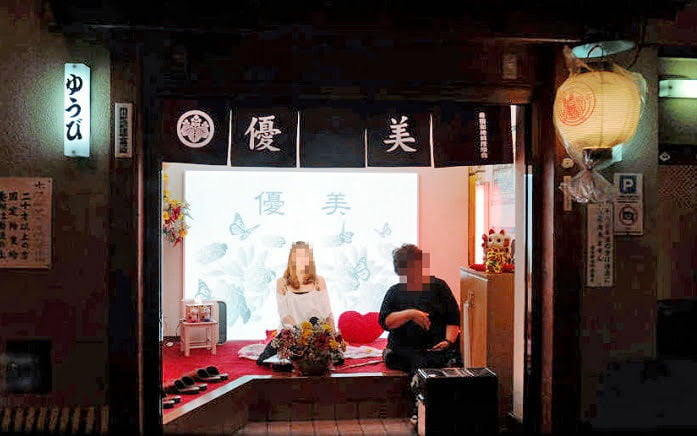 Some look like a restaurant, others like a barber shop but when you walk inside you get served sex course.
Regarding the prices for sexual services in Osaka, they start from 3.000 yen for a quick blow job to 70.000 yen per hour with a top escort.
So, there is something for any pocket if paying for sex is their thing, but you can get laid with local women without throwing money on prostitutes.
There are Japanese girls in Osaka who have a fetish for foreign men, and I'm going to explain later in this article how to get in contact with them.
Furthermore, this Osaka sex travel guide will tell you how much things cost, how to stay safe, the best places to find girls, and everything in between!
What About Girls & Sex In Osaka?
Like the rest of Japan, the majority of girls in Osaka won't hang out with a foreigner. The reason is their poor knowledge of English making a conversation very difficult, let alone a relationship.
It might sound like a complete disaster but in reality that is a good thing because the girls that can speak English are obsessed with gaijins (foreigners). Meaning you can get laid easily when you hook up with a "gaijin hunter"…
Don't get surprised to find yourself finger a girl in a nightclub just met a few minutes before or go for a love hotel after a few drinks together.
Yes, Osaka girls get turn on easily and crave sex as much you do.
When you meet a local girl, keep the conversation simple and avoid sexual jokes as they are considered offensive in Japanese culture.
I know, it is weird considering Japan is a sexual eccentric country, but I've learned it from my mistakes. Every time I act cocky, the girls run away in shame.
Simply go with the flow, enjoy each other and you are well on your way to getting laid…
They might go into "shy mode" if you are too aggressive – it's a cultural thing – so go easy on them. It's important to adjust oneself behavior as the conversation goes on.
The good thing is Osaka women are the most friendly girls in Japan which result in more conversations and a greater chance of hooking up.
If you are into older women, there are many women who search for a casual sexual relationship.
Usually, they are divorced or career women that need a good fuck from time to time. Online dating is your best bet to find this type of woman.
Instead, if you prefer younger girls, your best bet is to visit the universities' campus where girls are likely to speak English and have an interest in foreign men.
Where to Find Sex in Osaka
You are visiting Osaka because you want to get laid with beautiful local girls but you don't know where to get started.
Here my review of the best places to meet girls for sex in Osaka, starting with…

1. Online
In Osaka, most gaijin hunters and couples use dating sites to meet foreign men for sex.
I'm not talking about regular dating sites where people search for a serious relationship, but where they meet for no-strings-attached sex. The site is called Asian Match Mate.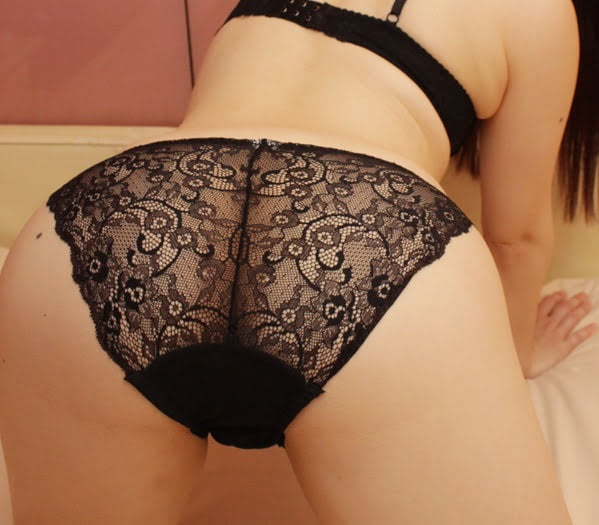 Most single women on Asian Match Mate are divorce or career women who need a good fuck from time to time. Nothing serious, just sex.
The couples are into a swinging lifestyle, they accept single men as well as other couples.
2. Nightclubs & Pick Up Bars
The nightlife in Osaka is better that of Tokyo. It's cheaper and the girls are friendlier and open to mingling with other people…
Thanks to the Japanese drinking culture, most nightclub and bars are well attended any days of the week. You can find easily a hottie – either a Japanese girl or an international visitor.
The only downside is there are places that are not 'gaijin friendly' which basically means you won't be allowed to enter.
But that is a good thing because where you are allowed to enter, the girls are into foreign men. That makes your chances to get laid a lot higher.
The main nightlife area is Namba, and these are the best pick up bars and clubs 'gaijin friendly':
3. Osaka Red Light Districts – Brothels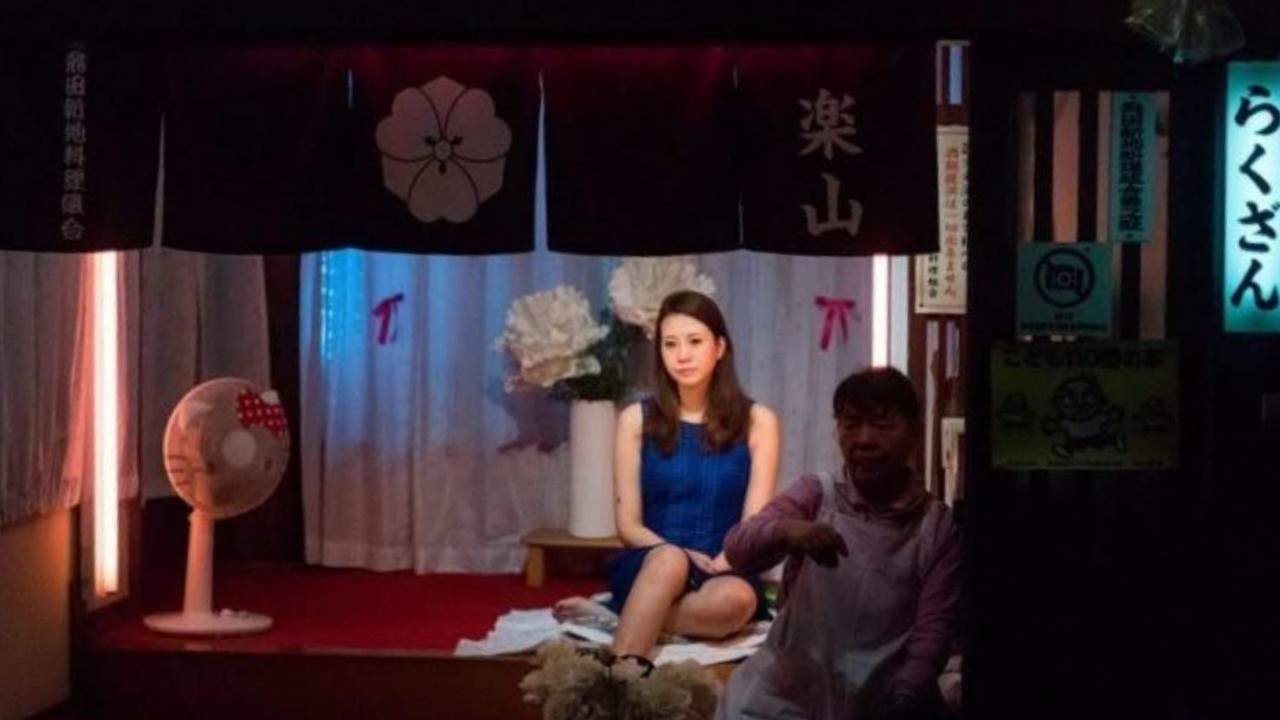 Osaka has three red-light districts known as the "Big Three" brothel areas: Tobita Shinchi, Matsushima Shinchi and Imazato Shinchi.
In Tobita Shinchi, the area consists of alleys of brothels with a young woman in sexy attired and an older lady who is the mamasang trying to allure in customers.
Prices start at 16,000 yen for the first 20 minutes and the girls are the "idol" type: beautiful and sexy.
Matsushima Shinchi has the same type of brothels, but the prices begin at 10,000 yen for the first 30 minutes. I found the girls to be more of the ʻgirl next door' type, ranging from the 20s to 40s.
Instead, Imazato Shinchi lined with Korean "snack" hostess clubs, the area is where punters can get in and out without a condom at a rate of 13,000 yen for the first 30 minutes.
All the areas have brothels with only one girl except in Imazato Shinchi where a few stores have a selection of girls.

4. Pink Salon – Blow Job Bars
Pink Salons are dimly light bars with sofas where the girls service you. They cost between 3.000 yen to 9.000 yen for 30 minutes.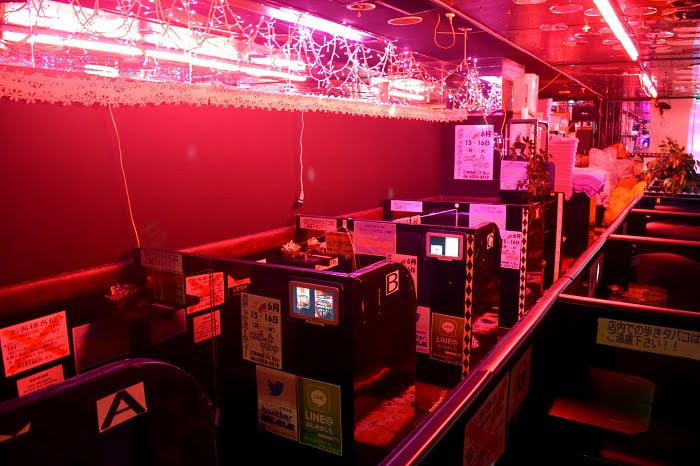 Kyobashi is the best area to visit for Pink Salons in Osaka. With blow job bars aligned back-to-back, you have plenty of choices.
But not all the salons are foreign-friendly, I only discovered Club Queen which has nice girls.
A suggestion; there is a service known as 'The Hanabira Kaiten' where several girls swap in and out of the booth during your service giving you a blow job. It's fun but more costly.

5. Strip Clubs
Strip clubs in Osaka are perfect places to have fun with sexy girls.
Most clubs are located in Minami, but only a few let foreigners go in. If you speak some Japanese, your chances are higher.
The most popular strip clubs that allow foreigners are:
No sex in those places.

6. Soaplands
Soapland shops are the place in Osaka for happy ending massage.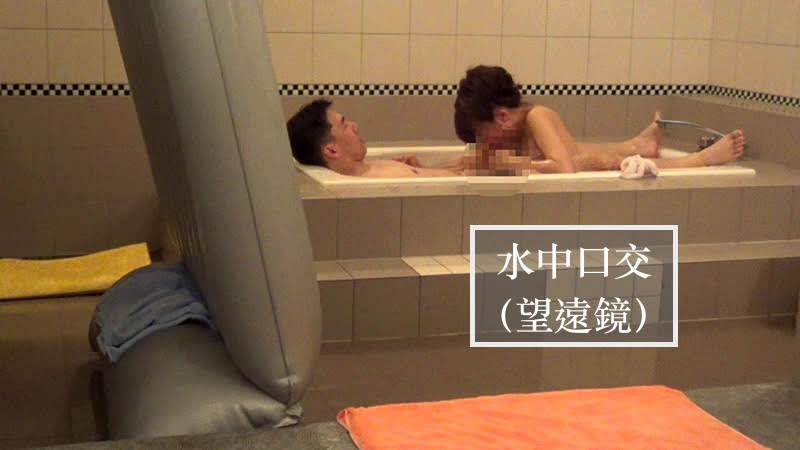 They operate like any other massage parlors in Japan, you get bath by a naked girl, then a body to body massage and finally you can blow your load.
Foreign friendly soaplands in Osaka are:
7. Osaka Escorts – Deriheru
In Japan they are also known as "delivery health", these services are convenient because you are a phone call away from the girls.
There are two types of escort service:
The girls go directly to your hotel room.
You meet in a love hotel.
The standard prices start at 14.000 yen up to the moon for 60 minutes of pleasure. Plus all the extras if you have special requests. In my opinion, the best is having the call girl delivered to you with a pocket vibrator 'inserted and installed'… And you get the remote!
You can checkout out a few escort reviews from OsakaBros.
Typical Prices For Sex In Osaka
Osaka sex prices vary according to the type of business and their reputation for quality girls.
Here a list of standard prices for each business type:
If paying all this money just to have sex isn't your things, consider reading the next section where I explain how to get laid and have companionship for the price of a meal or coffee.
How To Get a Holiday Girlfriend in Osaka
Having a temporary girlfriend in Osaka to help plan things, be your best friend during the day and intimate lover at night, it's the best way to experience Japanese culture and enjoy this part of the country.
You can find someone who would show you around the city, enjoy each other's company and at night keep you warm under the bed's sheets.
However, finding an Osaka girl who can conversate in English and interested in foreign men is difficult. Most girls speak only Japanese and don't date non-Japanese men.
If you are serious to find a girlfriend in Osaka, the best way is to search for girls on sites and apps Japanese women use to meet foreign men.
At the moment the most popular site that connects Japanese ladies with foreign men is Japan Cupid. Women on this dating site want to meet a gaijin (foreigner) and can speak English.
Girls are on a dating site for the same reasons as yours. Both of you know why you are talking to each other. If a girl talk to you on a dating site, it means she is attracted to you and wants to go further.
To get started, upload your best photos as the first impression is important online. Write a short description of what you are looking for in a girl and a bit about yourself.
Don't hesitate to message girls, they are waiting for you to initiate the conversation. Osaka girls can be shy at first, but once the conversation gets going, they open up quickly.
Build a list of potential girlfriends, and once in Osaka, meet up.
Love Hotels In Osaka
Love hotels are a Japanese invention designed for couples to have sex. Some luxury rooms have even a jacuzzi and other facilities, such as mirrors in the ceiling, vibrators, lubricates and condoms.
Imagine stepping in a bedroom build for having the best sexual experience possible…
For example, if you hook up with a girl in a club or agree to meet with a girl met online, love hotels are a perfect place to ensure an erotic experience.
Look, you can get a love hotel room in most parts of the city, but if you want to impress a girl, don't make the mistake of going to a rundown old-school hotel like this…
But go for something cool. These are my favorite love hotels in Osaka:
RELATED ARTICLES