5 Best Adult KTVs in Manila To Hook Up With Girls
There isn't doubt that there are many KTVs in Manila, but most are for families.
And the one that caters to the needs of men doesn't advertise that they are karaoke bars providing girls.
Just in case you didn't know, ktvs are more or less girlie bars, as the name suggests.
These bars are strictly about meeting girls.
Manila KTVs, as opposed to other girlie bars, give you something extra with their karaoke rooms – you can sing songs.
But the prices for girls and drinks are much higher than the other girlie bars.
Now that you have some overview about this type of venue, let's come to the list of the current five best and most popular adult karaoke bars in Manila…
Air Force 1 Digital KTV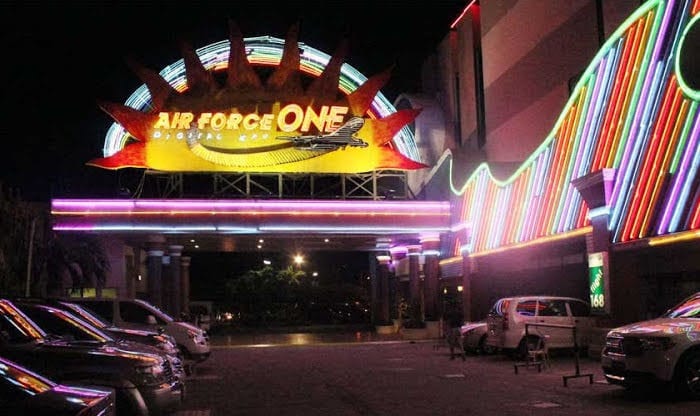 Airforce 1 is intent on bringing presidents to Manila… You must be wondering, how?
You're the president here.
Sound's interesting now, huh?
Now, this bar is nearby the airport and will cater to your needs immediately you land.
If you didn't have an idea of where to go when you land, now you know.
What separates Airforce 1 from other KTVs in Manila is that it is for the high-end market.
As such, it's the costliest of them all.
The other thing is that the quality of girls or flight attendants as they're commonly known here is just impeccable.
Lastly, you can have one of the best erotic massages in Manila just by taking the lift to their Spa: flight 168.
Yes, it's a great place to spend an afternoon of lust.
Prices:
1.200 pesos per hour for the normal girls
1.700 pesos for the models
700 pesos for the common area
10.000 for the VIP room
Classmate
Do you want to live out your high school fantasies?
Well, classmate KTV is just the right place to do that.
As in, you get to meet girls in uniform who are down for whatever and take you right back to your school years.
You can 'skip classes' with these girls and go for a quick karaoke in the VIP rooms.
The VIP rooms are themed in such a way that you have your math room, physics, chemistry… all have you got to do is just choose your favorite subject and boom!!
Who doesn't want to live out their school fantasies?
Prices:
700 pesos entrance fee
900 pesos per hour for the normal girls
1.300 pesos for the models
500 pesos for the common areas
3.500 pesos for the VIP
Pegasus KTV
Pegasus KTV has been around for 20 years and for good reasons:
top shows
beautiful women
nice ambiance
And Pegasus have many events going on which are fun and "different".
However, all good things have a price, and Pegasus is just that: pricey but good.
So, if you are on a budget, you better stay away.
Prices:
1.100 pesos per hour for a Gro girl
1.200 pesos for a model
1.500 pesos for the top girl
If you take home the girls, you are charged by the hours that the lady leaves before closing time.
Expect to pay between 10.000-15.000 pesos.
Pandora KTV
This KTV offers you a good number of girls or princesses as they are commonly referred to here.
Genie Magic has about 30 private rooms where you can enjoy yourself with the girls.
Most of the princesses that work in this particular bar want to get down with you.
But I suggest you don't assume, just discuss it beforehand.
If you don't want the extra, you can always just enjoy the food and the drinks.
Prices:
800 pesos per hour for the girls
300 pesos for the lady drinks
500 pesos for the common areas
3.000 pesos for the VIP
Heartbeat Mega KTV
Have you ever heard of Heartbeat? Well, if you haven't, chances are you haven't been to Manila before.
This place first gained its popularity in the 90s as a disco before going on to become one of the best karaoke bars in Manila.
The girls here are simply what you can describe as superb. And they're commonly referred to as sweethearts.
With so many sweethearts around, you are sure that you're going to have a great time.
Prices:
800 pesos per hour for the girls
300 pesos for the lady drinks
500 pesos for the common areas
5.000 pesos for the VIP
Darkbeat KTV
Do you want a low-key style of setup? Something with a hint of old-school?
Well, Darkbeat is just the place you want to be in.
The girlie shows are funny while the girls are just cheeky.
But don't get worried about that, the place still carries a lot of class with it.
Prices:
800 pesos per hour for the girls
300 pesos for the lady drinks
175 pesos for the common areas
1.500 pesos for the VIP
Map of Adult Ktvs in Manila
Are you looking to have a great time in Manila and also want to hook up with girls? Well, KTVs are just one of the many places where you can meet girls for sex in Manila.
The thing is, these karaoke bars are costly, and with that amount of money per hour, you can hire a sexy Manila girl for all night and not only for the company.
But if you like to sing songs with friends, get drunk and want the company of girls, they are your only option.
So check them out as listed on this guide and I'm sure you'll most definitely find something that will please you.
Enjoy your ride!
RELATED ARTICLES