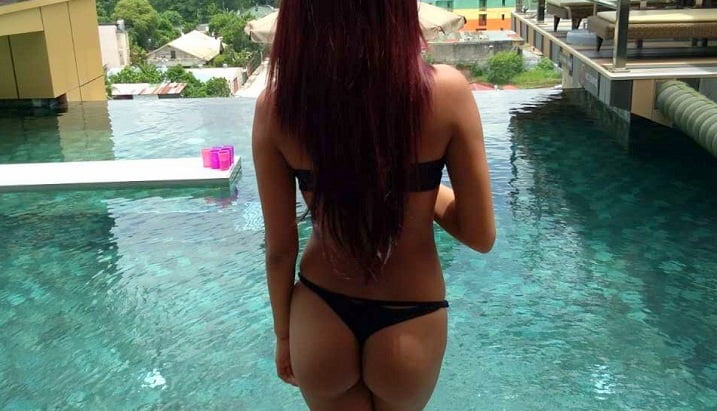 How To Rent Girls In Cebu
If you are traveling solo, renting a girl in Cebu it's the solution for loneliness. You can rent girls in Cebu by the hours, days or weeks. There are girls that suit each need: girlfriend, lover, tour guide, companionship, sex partner or all of them.
And don't necessarily need to be a full-time prostitute, there are everyday girls happy to offer a girlfriend experience for a tip. In a country where the basic salary is $200, any extra money is always welcome.
For example, in Cebu, there are many university girls that struggle to pay the room's rent. If you can help, a student is more than happy to be your girlfriend. You help her with her studies, and she keeps you warm at night. It's beneficial for both of you.
The best thing about renting regular girls is their naive nature and willingness to make you happy. You can the feelings of having a girlfriend without any of the hassles.
In this article, I'm going to describe the type of girls available for rent in Cebu and their current prices. Also, I explain where to find rental girls so you can get in contact immediately.
Best Places To Find Cebu Girls For Rent
There are adult venues suitable for men who want a woman for a few hours to satisfy their sexual needs. If you want to hile a girl for the night, a day, a few days, or even a week or longer, it's better you rent a girlfriend in Cebu.
For example, you can rent girls by the hours from the bikini bars in Cebu's red light area. Plenty of bar girls available for sex.
But if you want to rent a girl for more than a night, your best option is to recruit ladies on a popular dating site like Filipino Cupid. Plenty of Filipino girls that want to meet a foreign man.
Short Term Rental
If you are looking to rent a girl in Cebu for a few hours, your best option is to hire a prostitute.
Bar girls working in the girlie bars down in Mango Street are available after 7 pm when the bars open. You pick a girl you like, have a drink together and if she is right for you, go back to your room for some fun. It's a straight forward transaction.
Bar girl prices start at 2.000 to 3.000 Pesos.
Another option is to go for an erotic massage. There aren't many parlors offering this service, but you can always get a private massage directly to your bedroom at a fraction of cost as I explain in the Cebu happy ending massage guide.
Long Term Rental
If you are looking for a Filipino girlfriend experience by having a young and attractive girl with you during your vacation time… Or simply want a distant relationship, consider hiring a sideliner…
Sideliners have regular jobs or are studying but need extra financial aid. They are an excellent proposition because they aren't money-oriented, rather girls with values but little opportunities to get a decent salary.
They know how to look after a man and want to please: affection, respect, and quality intimate moments. The best part is you don't get all the dramas from a typical girlfriend because they are dependent on you.
If you want to rent a girl for more than a night, the best way is to use a popular dating site like Filipino Cupid or Pina Love. Search for girl's profiles similar to these…
Those girls aren't looking for marriage yet as they are young, but for extra income and possibly a boyfriend.
Girls on dating sites are there because they want to meet a foreign man, and you want to meet a girl in Cebu. It's a Win-Win for both of you.
To get started, fill your profile with a realistic view about your life and what you are looking for in a Cebu girl. Don't talk about finances, that will come later after you spend a few days together.
Most girls don't expect any money from you, as said earlier they have good values and self-esteem. However, remember they need the money to support their family, so it's a good gesture from your side to give a tip of 500 pesos for each day she spends with you.
If you want her to be your girlfriend but you haven't any plan to marry her in the future, be upfront about it and offer a monthly salary. Every girl has different financial needs, so you can pay as little as 10.000 pesos (200US$) per month to the moon.
The sure thing is they will give you a great time 🙂
RELATED ARTICLES