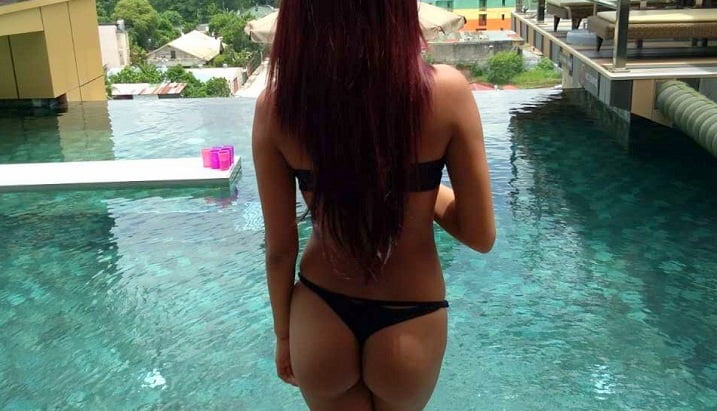 How To Rent Girls In Cebu
If you are traveling solo, renting a girl in Cebu it's the solution for loneliness. You can rent Cebuana girls by the hours, days, or weeks.
There are girls that suit each need: girlfriend, lover, tour guide, companionship, sex partner, or all of them.
And don't necessarily need to be a working girl, there are everyday girls happy to offer a girlfriend experience for a tip. In a country where the basic salary is $200, any extra money is always welcome.
For example, there are many university girls that struggle to pay the room's rent. If you can help, a student is more than happy to be your girlfriend.
The best thing about renting regular girls is their naive nature and willingness to make you happy. You can enjoy all the benefits of having a girlfriend without any of the hassles.
In this article, I'm going to describe the type of girls available for rent in Cebu and their current prices. Also, I explain where to find rental girls so you can arrange a meeting immediately.
Best Places To Find Cebu Girls For Rent
There are adult venues suitable for men who want a woman for a few hours to satisfy their sexual needs. But if you want to hire a girl for a few days or weeks, it's better to rent a girlfriend far away from the red light areas.
Here some more details…
Short Term Rental
If you are looking to rent a girl in Cebu for a few hours, your best option is to hire a working girl.
There are bar girls and working girls freelancing in Mango Street after 7 pm. You pick a girl you like, have a drink together, and if she is right for you, go back to your room for some fun. It's a straight forward transaction.
Bar girls' rates start at 2.000 pesos while working girls freelancing in the streets ask for 1.500 pesos.
Long Term Rental
If you are looking for a Filipino girlfriend experience by having a young and attractive girl with you during your vacation time… Or simply want a distant relationship, consider hiring a civilian girl.
Girls with a regular job or students that need financial aid. They are an excellent proposition because they aren't money-oriented like working girls, rather girls with values but little opportunities to get a decent salary.
Girls in Cebu know how to look after a man and want to please. But the best part of hiring a lady instead of having a regular relationship is you don't get any dramas because they are dependent on you.
If you want to rent a girl for more than a night, your best option is to recruit ladies on a popular dating site like Filipino Cupid. Plenty of Filipino girls that want to meet a foreign man.
Search for girl's profiles similar to these…
Those girls aren't looking for marriage, but for a boyfriend and extra income.
To get started, fill your profile with a realistic view about your life and what you are looking for. Send out a bunch of messages asking to meet.
Don't talk about finances immediately, that will come later after you spend a few days together. A girl for a week will cost you about 5.000 pesos, and if you want to make her your girlfriend, offer an allowance of no more than 12.000 pesos per month.
Special Ladies In Cebu For Rental
Perhaps you might not be interested in a typical Filipina girl like the one you find in the bars, nightclubs, and dating sites.
You want the finest and most elegant women that can hold intelligent conversations and know how to charm a man…
You can wine and dine with her, enjoy her company.
Usually, this kind of girls have traveled or study abroad, exercise regularly and look after themself. Meaning you won't feel embarrassed to take her in a five stars hotel or fine dining restaurant.
Sophisticated Cebu ladies that want to meet foreign men use arrangement sites like Seeking.com. There are girls that want to travel with you, be your mistress, or just want a relationship with benefits.
Every girl has different lifestyle expectations and needs. So just ask what they are after, and see if it matches your expectations.
To make this arrangement work should be some kind of chemistry, so I suggest having a few video chat before meeting her.
RELATED ARTICLES