Cebu Adult Travel Guide For Single Men
If you're craving for a sex holiday in Cebu and want to know the best places where to find sexy girls hot for action, this sex guide has all the info you need.
You should enjoy your trip to Cebu, instead of worrying about where to go, what do and most importantly how to do it.
I'm going to cover all the things you need to know to experience the ultimate Cebu sex vacation.
So, if you're serious about having sex in Cebu every day, please take 10 minutes of your time to digest the full article.
This guide is going to focus mostly on the P4P scene (Pay for Play). If you prefer to meet and date regular Filipino girls, then consider using a popular dating site in Cebu instead.
This Cebu Sex Guide was last updated on 22 August 2019
***
Contents
Click a link to skip to that section. Don't skip any sections!
***
The Ultimate Men's Travel Guide to Cebu
General information about Cebu for first-time travelers
Typical Costs
An overview of general prices in Cebu
Safety Tips & Trick
A few pitfalls that I've experienced and you should avoid
Date Cebu Women
Here's the information you need to meet local girls
Cebu Nightlife
The best nightclubs and bars in Cebu
–
The Ultimate Man's Travel Guide To Cebu
After visiting Manila, I tired of the chaos and pollution and took a flight to Cebu, the city of narrow coastlines and high mountains!
Cebu is a big island one hour away from Manila, easily accessible by plane with cheap airlines, such as AirAsia, Cebu Pacific, and Philippines Airlines.
I visited Cebu for two obvious reasons:
Cebuanas; Yep, Cebu girls are super-hot and with an excellent attitude.
Beaches; Wonderful white sand beaches and a rich coral coast for scuba diving.
Cebu is the middle ground between Angeles City and Manila. Between pure naughtiness and a chaotic metropolis.
I explained why I ran away from Manila, but what about Angeles City? Well, Angeles city is a whore house. You've got a slim chance to meet an honest and hardworking Filipina.
What is Cebu then?
It's an island of relaxation and a place to meet quality Filipino women while getting a suntan on the numerous beaches.
However, if you love meeting hookers for your threesome experience or anal affair, there are plenty of bars in town.
Cebu is well-known for having numerous universities with HOT girls. An IT Park packed with hardworking Cebuanas open-minded forward foreigner men…
…And young Korean students improving their English skills while partying hard in Mango's square nightclubs.
So, Cebu is a flexible destination for travelers looking for a lust holiday in the red light district and naughty nightlife populated with hookers.
On the other hand, men searching for a girlfriend experience have a wide range of options not only with local girls, but Korean students too.
Are you ready for a journey to paradise? Let's go.
When To Go Cebu
The Philippines is notorious for seasonal typhoons that hit hard most of the country, and believe me, you don't want to be there during these months.
Similar to the rest of Philippines, Cebu has two seasons: WET and DRY. As you already know, the dry season is a good time to visit and enjoy the tropical weather with a temperature of 28-35 °C and a humidity of 70-80%. The best months are from December to May.
One more thing…
In May, schools in the Philippines close for holidays while their students take the opportunity for shopping in the numerous city malls and relaxing in the green hills surrounding the city.
If you're planning to meet some young and cute Cebuana, May is the month you want to be in Cebu.
What About Girls In Cebu?
At Dream Holiday Asia, traveling is all about meeting local girls, while experiencing an unforgettable holiday. Cebu fits perfectly as one of the best destinations in the Philippines to meet SEXY girls, and enjoying the tropical island.
Cebuanas are hot, fun, and happy to meet foreign men. Don't be surprised to get laid every day during your vacation.
The reason is simple: Cebu isn't a popular destination like Angeles City and Manila, so the playground is VIRGIN. You'll be surprised and sometimes feel awkward to get so much attention from the locals, and I don't mean only the bar girls.
Ha, yes, bar girls. The bar scene in Cebu is great. You have got sports bars, bikini bars, and KTV scattered around Cebu. Fancy a threesome? No Problem.
Want to watch Cebuana dancing instead of a football match? Visit a bikini bar (they are called bikini bar but I saw no bikini) and enjoy the show.
Girlie bars aren't the only way to find Cebu Girls for rent. There are freelancers in nightclubs, girls on dating sites and massage places at your disposal.
Cebu girls are shy at first, but their natural curiosity pushes to meet foreign men with an open mind.
I consider Cebu the perfect destination for men seeking romance and love. And if you're a young and energetic guy, Cebu nightlife is well-tuned with six popular nightclubs located in Mango Square packed with girls, great music, and a blasting party atmosphere.
Are you a senior man? Don't despair. You won't believe that girls in their 20s will smile at you.
You might think something is wrong, maybe SCAMMERS? Not really. In the Philippines and most of South East Asia, it's normal to see young girls having affairs with older men.
Yet, approaching girls in public for senior men can be awkward. My recommendation is to meet girls online by using a reputable Filipino dating site.
–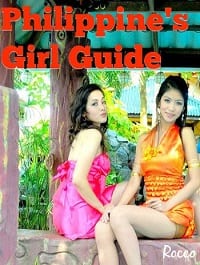 I've written the Filipina girls guide packed with useful info to clear some of your thoughts about Filipino girls and tips to get you laid.
Which girl suit you?
The school gal, or maybe the Pro, or the Big Score.
There is only one way to find out your type of Filipino girl.
–
Typical Costs
Bikini Bars; The bar fine price range between bars is narrow, from 3000-5000 pesos, all included (short and long time). The prices vary with the girl's mood. When she likes you, the price goes lower. So, keep a cheerful attitude all the time.

Lady's drinks are around 150-250 pesos, the more you give… the more fun later. One note; you pay full price upfront to the bar. When things go badly between the two of you, it's hard to get refunded.
Night Clubs; Most nightclubs have free entrance, but the most popular one will charge 200-300 pesos (Liv Super Club & Oqtagon Club). Light drinks and beer are about 100 pesos, while cocktails are the real deal at only 150 pesos.

When you're with friends and girlfriends, buy a bottle of whiskey or vodka at the table for a mere 1.500-3.000 pesos.

What about girls? You can meet cute girls for FREE or get hooked up with some freelancer for a starting price of 1000 pesos. The highest I've been quoted was 3.000 pesos 🙂
Massage Parlors; There are many massage places around town, but only a few offer happy endings:

– Chuva Chuva in Ramos Street behind Crown Regency Hotel.
– Stressfree Massage in Juana Osmeña.
– Masaji Spa offers only outcall massages.

The price for an oil massage with a happy ending from a massage parlor is between 900 up to 5.000 pesos. If you would like to know more, I've written a guide to erotic massages in Cebu. I review the best happy ending parlors in Cebu, but also how to get a cheaper sex massage directly to your room.

Freelancers; While walking around Mango Square at night, you'll be offered sex on a silver plate. Some freelancers have no regular job. Others have a day job, but the salary isn't enough to make it to the end of the month. You can meet freelancers in Cebu in places like malls, restaurants, nightclubs, down the street.

Their standard asking price is about 2.000 pesos, But they might go with you for 1.000-1.500 pesos depending on the time of the day or night. Rule of thumb: offer half of the asking price.

Out of the way areas, like in Colon, you will be offered short time sex for 500 pesos (don't expect beautiful girls).

Short Time Rooms; Every corner has a short time room. A basic room is as little as 60 pesos, but a decent room is about 200 pesos.
Accommodations; Hotel's room in the Philippines are more expensive than Thailand. I've no idea the reason behind such a price difference.

Cebu budget hotels start at 1500 pesos per night, if you book for a week or even a month, the price is negotiable. Average hotels are in the range of 3.000 pesos and luxury hotels starting from 5.000 pesos.
Safety Tips & Tricks
Carry only cash; 220000 pesos in the pocket is what you need for a day of fun. Watch, gold, or anything flashy will only attract the wrong people to you. Keep it simple; keep it safe.
Watch the bill; Bikini bars, KTV, or any other place are notorious for extorting money from unaware tourists. Check your bill regularly and pay for what you consume.
LD (Lady drinks); Make it a 'single' and not a 'double' lady drink. Why pay double for the same service?
Ladyboys;

In the Mango Square, there are freelance ladyboys. Be nice to them, don't argue, and if possible, keep them at a distance. They are blocks, strong and aggressive (probably too many hormones in the body), and skilled thieves.

Minimum legal age is 18; When police get involved, be prepared to pay 100000 pesos in a bribe or… jail. Just ask for an ID before taking a girl back to your room.
Drugs; The last think you want to do is buy drugs. Getting caught with drug possession is a big deal in the Philippines.
Bribe; For whatever reason, when police accuse you of wrongdoing, don't argue, but instead pay up. The $$$ talks if you get busted and is the best way to go.
–
DATE CEBU WOMEN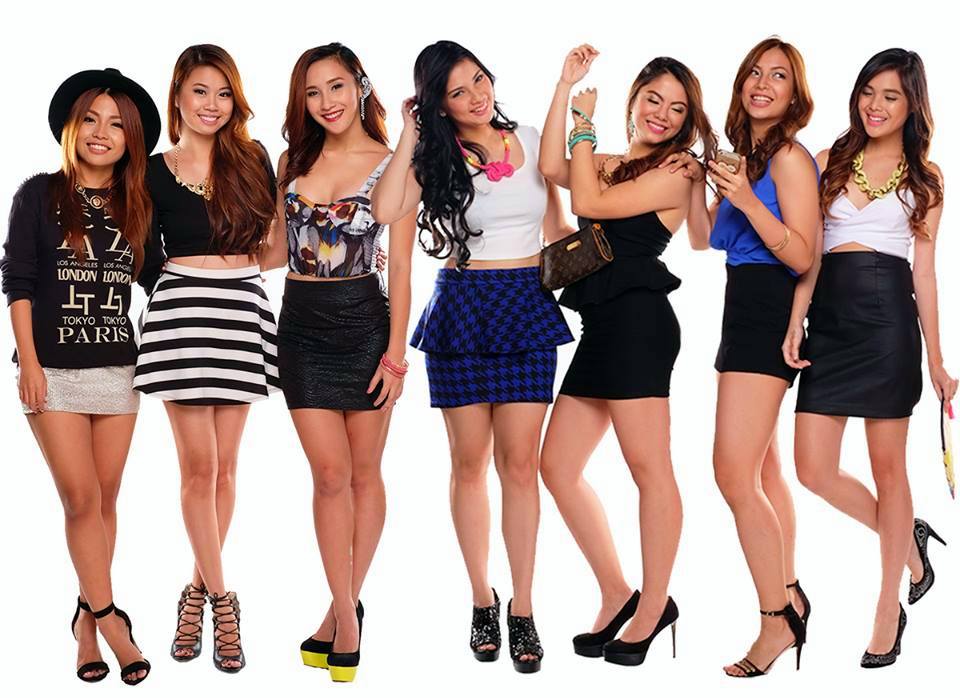 Are you looking to meet a sweet and honest Cebuana? Or maybe you fancy a relationship with a Filipina with real feelings, not only sex for money.
Whatever are your reasons, Cebu offers an incredible girlfriend experience. No more dating girls that don't bother to understand you or thinking only what is in for them.
I feel your pain, I felt the same way fifteen years ago before leaving for better girls, excellent sex experiences, and feminine women.
Beautiful, intelligent, well-mannered, and so feminine are just a few qualities Cebuanas possess. You'll feel in love, once again, like in your teenage years.
In Cebu, there is a wide selection of girls with different dating options:
Short time dating
Long time relationship
Lifelong marriage
Girls studying at the university or working office jobs prefer an overnight stand, because don't have the time or interest to commit yet. Some go for a Sugar Daddy/Lover relationship to pay for their studying.
Girls ready for a long time relationship are usually in their late 20s, looking for a committed man. Age and physical appearance aren't as important as being a generous and honest man.
How To Meet Local Girls In Cebu
To meet quality Cebu girls, you've got three options:
Online Dating; The easiest and fastest way to connect with some local beauty. Most girls in the Philippines have an internet connection from their PC or smartphone.

The good thing about dating online is the convenience (from the comfort of your sofa) and wide selection of girls only "one click" away. Meeting Cebu girls online is less intimidating than chasing her in the mall or around the streets of Cebu.
Just Imagine how she feels by getting approached by a foreign man in a public area. In one world I would say; "Embarrassing".

Another problem in meeting quality Cebu girls is that they are busy either studying or working. So, the only way to meet them is online.

In my experience, building a relationship of trust and affection with local girls prior to a trip is the best way to achieve the ULTIMATE HOLIDAY.

Do you feel lonely – and worry that you're doomed to a single life?

What if there was a way to meet 1, 3 – even 10 or more – attractive girls right now – even while you're on the other side of the planet?

Don't waste your life. There are hundreds of beautiful Filipino girls ready to meet you.

The most popular dating sites to contact local girls in Cebu are:

– Filipino Cupid – It's the most popular dating site in the Philippines with hundreds of Cebu girls looking for romance, relationship, and one-a night stand.

I use Filipino Cupid to meet local women in Manila and Cebu (my favorite destinations) with excellent results.

I hear horror stories all the time from travelers dealing with fake profiles on other dating sites. I rarely encountered them with Filipino Cupid.


– Pina Love – This website has been around for a long time and is used by about 200,000 users.

Most girls are genuine, looking for love, relationship, and sometimes marriage.

What I find useful about Pina Love is the possibility to search for girls and Ladyboys separately. The option is convenient for first-time users who can't distinguish the two.

The friendly interface and simple chat allow you to have multiple conversations at the same time without wasting time. There are real cuties on this site; check it out.

TIPS: Before subscribing, you might consider three facts about dating Filipinas online.

1. First, the good news. Women from the Philippines really love foreign men. We are as exotic to them as they are to us.

2. Dating 10-20-year older men is not a problem to most Filipina. Don't worry about your age; it will not matter in the Philippines.

3. Most men on dating sites are perverts. You can be on the top 10% just by posting three "clean" photos of you (shave, Filipinas don't like beards or mustaches) and talk politely.

>>>SIMPLE TIPS TO SET UP YOUR ONLINE PROFILE< <<

Walk around town looking for Cebuana working in restaurants, shops, and malls. Cebu is huge, and there are plenty of opportunities to approach girls.

Please, be gentle and speak slowly, especially if your accent is strong.
When you see a cutie while having a coffee, just say "Hi," smile and start the conversation with a compliment. Simple as that. Few more small talks which will lead to getting her phone number.

Bro, keep it simple

Visit discos and nightclubs. Social places are the venues to meet local girls at night.

There are three types of girls in these clubs; educated girls, freelancers, and curious girls.

– The educated girls will be found mostly in HiSo nightclubs, which are packed with office and business women. If you are young, dress smart, and know how to flirt with Asian girls, then nightclubs might work out well for you.

– Freelancers look like ordinary everyday girls having fun in the club, but the next day, they'll ask for money (semi-professional hookers).

Usually lazy, they can't bother to get a low paying job. The good part is they are FUN to be with, LOVE to party hard, and bang even harder. Not only that, freelancers are excellent tour guides showing you around Cebu islands, besides emptying your balls.

One thing to remember: "Freelancers are full of shit and master liars."

So, how do you recognize Cebu freelancers? Short skirt, high heel shoes, and a slutty face are the most visual signs. Do they speak perfect English? If yes, you know many Johns have spent time with her not as English teachers, but I would say rather "banging instructor."

You can hook up with Cebu freelancers not only in clubs but in most places around the city.

– Curious Girls are usually bored with their own culture and men, looking for new experiences outside their Filipino natural habitat.

Some might be studying, and others might have finished a relationship with their long time boyfriends.

Usually, they don't go out in clubs, but she is trying her best to meet you.

Curious girls are lovely, traditional, willing to learn your culture and please you all the way. The bad news is they are HARD to meet.
–
CEBU NIGHTLIFE
Cebu nightlife mainly takes place in Mango Avenue with a wide range of girlie bars, nightclubs, and KTVs.
This area comes to life after 8 pm, and you can enjoy the wild Cebu nightlife till 3 Am. Plenty of time to meet some beautiful Cebuana and getting laid.
Don't expect a huge selection of places, but FUN is guaranteed. The girls in Al Gecko and All Stars (sports bars with pool table) are super entertaining. You know what I mean.
Best Girlie Bars In Cebu
There are three types of girlie bars:
KTVs
Bikini Bars
Sport Bars
Each has advantages and disadvantages, different quality of girls, and different prices.
KTV are usually well-received by Asian customers (Japanese and Korean). Cute girls are dancing on the stage, but the main difference from a bikini bar is the possibility to take the girls in a Karaoke room to sing a song and… make her sing.
The classic Bikini bar is a kind of Thailand AGo-Go, but the ambiance is very relaxed. Don't let the name misinterpret the reality.
The girls aren't dancing in bikinis for most of the night, but in short dresses and high heels. By saying "kind of Thai Agogo", I mean the girls never get naked in the Philippines.
The last, but not the least, Sports Bars are the go place for cheap beer, cheap food, and to watch a match while entertained by some hostess.
Do you like to play pool? It's free to play, and the girls bend down nicely to show you they are worth your time and money.
One more thing; In the Sports Bars in Cebu, you can't barfine girls. Meaning you can bang her only after she finishes work.
Planet X (Bikini Bar)
About 200 meters from Mango Avenue, Planet X is the go-to place to meet some HOT Cebu girls. I was impressed not by the number of girls (only 3-4 on stage for 3 rotations), but how cute the girls are in there.
The place is dark, so the best way to pick a girl is by asking mamasang to line up the girls for you. Bar fine plus full service is 4000 pesos, take it or leave it.
Sister (Bikini Bar)
Next to Planet X, Sister is a nice stop over for a drink. The range of girls is mixed, as is the price, starting from 3000 pesos to 4000 pesos for what is a higher quality of dancer.
The place is brighter than Planet X, but the drinks more expensive.
Viking (Bikini Bar)
Guess what? The owner is Norwegian, a real Viking in the Philippines. The bar comprises two levels, comfortable sofas, and OK girls. The all-inclusive deal to take a girl with you for the night is the standard 2000-3000 pesos and drinks at 180 pesos.
Da Pillo (Bar)
To be honest, the girls aren't the reason you should visit this place. It's the comfortable sofas and old fashion brothel atmosphere that is worth paying a visit at least for a drink.
The girls are slightly cheaper at 3300 pesos all included.
Arena (KTV)
The only KTV I visited, as I'm not either an Asian or wealthy. Arena has gorgeous girls, probably the best in Cebu. The clientele is mostly Japanese and Korean.
The prices are outrageous, but if you've got the dough, why not. Just to show you, entrance 200 pesos, your drink 200 pesos, girl's drink 600 pesos, and to finish in style, 8700 pesos to take a girl home with you.
Best Cebu Nightclubs
The place for young travelers who enjoy loud music, sexy Filipino girls, and having a great night. Cebu is well-equipped with nightclubs for all social levels.
Hitting the clubs is the best bet to meet young, attractive, and willing Cebuanas to sleep with you. The club crowds vary from freelancer to university and office girls.
Do you prefer to pay for play? Visit J-Ave Super Club.
Feeling confident to pick up some quality girl? Visit Liv Super Club, where the rich and famous party.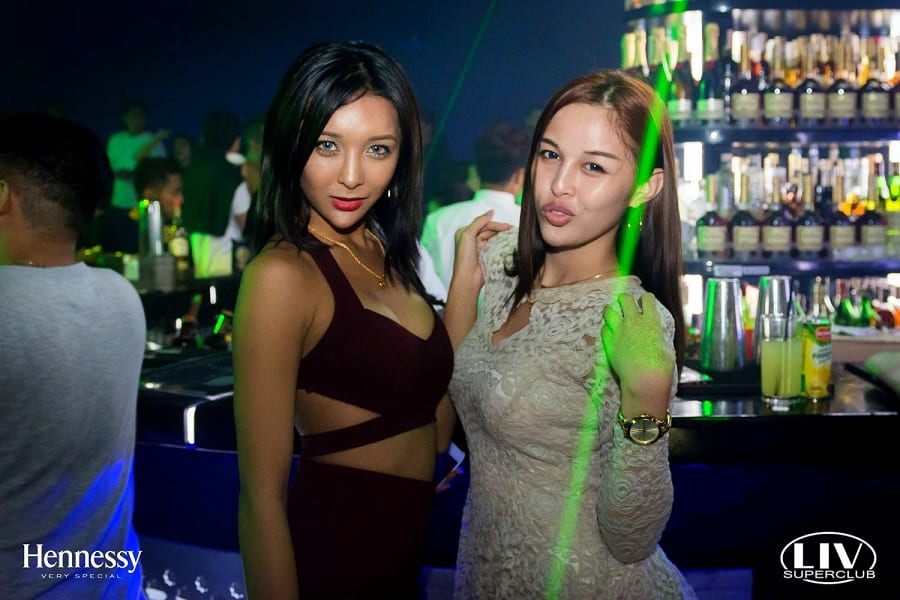 The attractive option in Cebu and the Philippines is the possibility to pay for a hooker if you don't score a "genuine" girl. You never go home empty-hands.
The tricky part is to evaluate who is who. For first timers in the Philippines, it might be hard to separate the working girls from the girls there only to have a good time with friends.
My advice is to look at the way they make up and dress. Usually, non-working girls dress smarter and less slutty.
Rarely, I saw a good girl wearing any makeup. However, the ultimate sign to confirm your doubt is the way the girls handle themselves.
A sloppy and uneducated girl from a small village in the countryside is a hooker. Instead, a good-mannered Cebuana, who studies at the University, is girlfriend material.
Ultra Club

The good thing about Ultra Club is the FREE entrance, allowing you to check out the place. This club is small, "intimate" and populated with local girls hanging out with friends.
When you're looking for FREE sex or a girlfriend, Ultra is the place to go. Don't expect to find many hookers here, if that is the case, visit J-Ave Super Club.
J-Ave Super Club
Are you looking for a top hooker? Well, J-Ave Super Club is your paradise. This club is well-known on Mango Avenue for the massive amount of sexy Cebuanas partying and looking for tourists to pick up the bills.
Don't expect to pay less than 2500 pesos to pick up a Cebu girl in this club. Considering the excellent quality of girls, it's well worth the price tag.
You can stand on the ground floor, where the ordinary mortals party, or take a VIP seat in the corner or upstairs. The VIP option is the way to go when going out in groups with a desire for partying hard and get the attention of the sexiest local girls.
Live Super Club
The latest addition to the Cebu nightlife scene, Live Super Club, is the biggest and hottest club in town. There are a few things you need to know before visiting:
Dress Code; don't be a beach boy; instead, wear a shirt, long trousers, and shoes if you want to get in here.
HI-So; Are you young, confident and with dollars to burn? In Live Super Club, you can meet wealthy and famous Cebu girls.
For groups; the concept of Live Super Club is to enjoy an evening with friends while drinking at the table. Not suitable for single men.
The place is rock! High stage DJ console featuring resident and foreign DJs, hot coyote girls dancing, and a party atmosphere like no other. Did I mention the girls are SUPER HOT?
Club Pump
At the back of Cebu Grand Convention Center near Ayala mall. This club is a Korean student territory, and that is good news for you for two reasons:
You can get phone numbers from Korean students, while the "male" friends are busy getting drunk. Mind that is impossible to bed a Korean gal the same night, so get her number and meet her in the day time, maybe for lunch.
HOT Cebu girls visit the place to hunt for Korean men. Koreans are picky, and only the hottest Filipinas stand a chance.
Besides meeting locals and foreigner girls, Club Pump is the place to dance like a wild "Zebra."
P.S; Expect to hear "Gangnam Style" all night along, plus other Korean songs.
M02 Resto Bar
This place is a mix of restaurant, outdoor bar, and nightclub. The place is relaxed, and the atmosphere has a good vibe thanks to the live band.
Most Cebu girls visiting M02 are "ordinary" girls with an average age over 30.
It's the spot for senior men looking for a good time without loud music. You can play pool while having a beer and some snack.
Hookers? Not many. But plenty of girls willing to chat with you.
MUST TO DO
Visit IT Park – This area is packed with quality Cebu girls working in the call centers. And if you're like me, instead of visiting the "Basilica of Santo Nino", you head straight to the IT park for some day game.
Remember, Filipina girls are shy when approached in public areas, so don't be too direct with your advance. Ask for some general information or take a picture together to break the ice.
Meet Girls Online – While taking a rest in your hotel room, get in contact with local girls in Cebu.
On my last trip, I sent out messages to my favorite Cebuanas by saying: "I'm in town, let's meet for a coffee."
In one hour, I was out of my room for a date. Here my 3 favorite dating sites in the Philippines to meet girls online.
Kalanggaman Islet – The Island is 3 hours away from Cebu, but well worth the trip.
Take a girl with you; don't go by yourself like an introvert traveler.
Some girls might not have a bikini. I usually take the girl in a bikini shop and buy the smallest and sexiest bikini in the store.
Don't let her choose. You're buying her a bikini to please yourself.
It's all about your holiday, so make it unforgettable.
Aguinid Falls – There are many falls in the Cebu. The walk isn't too hard and feels good to walk through the jungle. Don't forget your swimming costume for a cold bath.