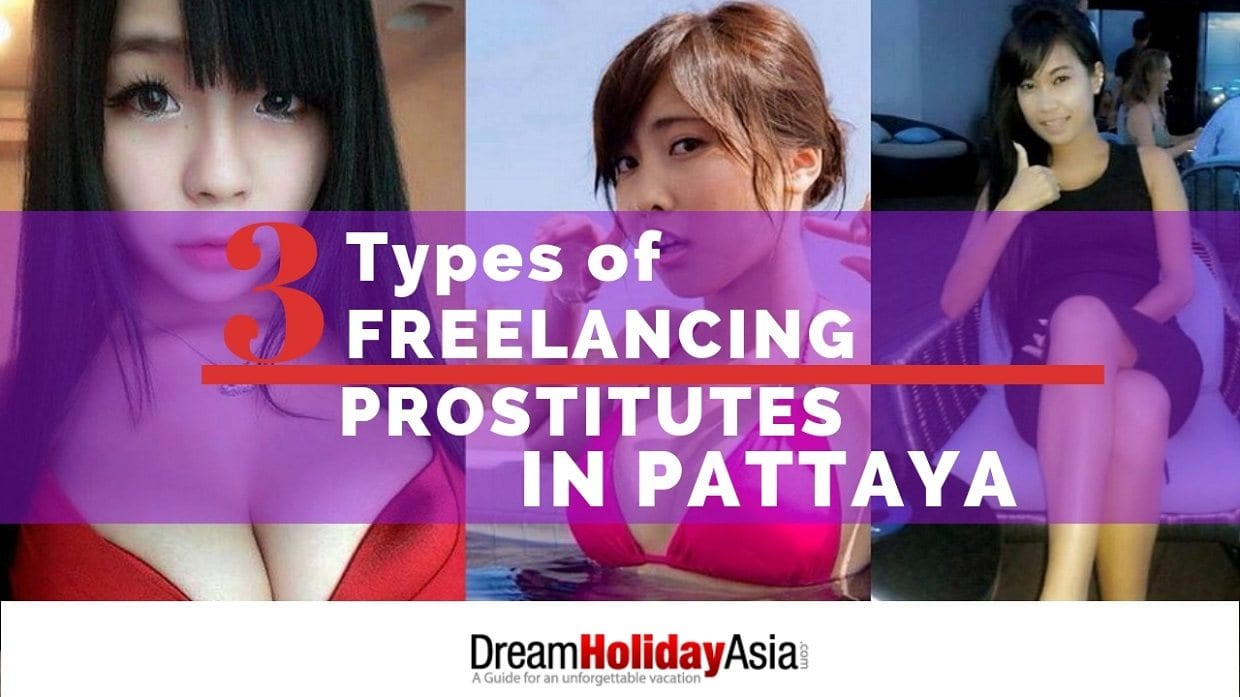 Types of Freelancing Prostitutes in Pattaya & Prices
Pattaya is a whore town with sex venues, prostitutes and drinks in almost any corner of town.
But those places have expensive prices for all sorts of things from lady drinks to bar fines and the actual sex.
Let's be honest here, you can easily and safely get laid with freelancing prostitutes in Pattaya instead of hookers working in beer bars, Go Go bars or sex massage parlors saving you a lot of money.
So, why pay more to get the same service?
The fact is freelancers in Pattaya prefer to work on their own because they don't have to share their earnings with the brothel's owner.
For example, a girl working in a Go Go bar have to share half of the lady drinks price with the bar owner and don't get any money from the bar fine either.
Also, it takes hard work to convince a customer to pay a higher price for the same service offered by freelancer prostitutes.
That's why so many girls choose to freelance instead of working in bars. The income is the same, it's more fun and takes less effort.
There are three main freelancing prostitutes in Pattaya: street prostitutes, nightclub prostitutes and online prostitutes.
I'm going to explain where to find them, their rates and how to make a deal…
Pattaya Street Prostitutes
The most famous prostitute road in Pattaya is Beach Front also known as Promenade.
You can find hookers 24/7 here, but the best time to visit is after sunset. They are standing on the side road waiting for customers, usually playing with their phones.
If you like a girl, don't hesitate, just say "hi" and start a conversation. Then ask what is the price for either a short time or all night.
Usually, the prostitutes in Beach Road prefer to go for a short time, but that doesn't mean you can't find hookers for the whole night.
The best spot where you can find the hottest prostitutes is 200 meters from Walking Street up to Soi 13/1, near Starbucks.
In this road, you can get short rental rooms in Love Time Inn for 300 baht.
Be aware of the many ladyboys in Beach Front, easy to spot because they are very aggressive in trying to "boom boom" you.
The typical prices are less than 1.000 bhat for short time and 1.500 baht for all night.
Another popular street with prostitutes is Walking Street, where you can find freelancers, bar girls and anything between.
You can get cheap hookers between 6-8 pm for a short time, about 800 baht. After that, the price starts at 1.000 baht up to 2.000 baht for top spinners.
In Walking Street, you can find also Russian prostitutes with rates starting at 3.000 baht.
Night Club Prostitutes in Pattaya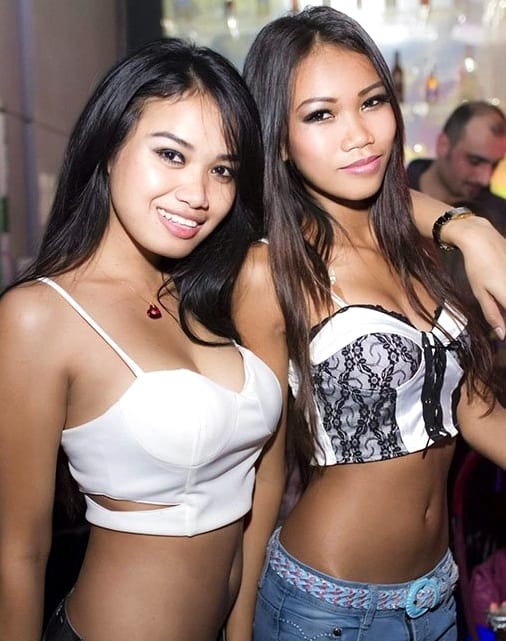 Freelancers in nightclubs go there because they love to party and know there are many foreigners looking for sex in Pattaya.
They hang out with friends or sitting alone at a table.
Compare to the street prostitutes, in the clubs you need to be confident and know how to talk if you want to pick up a good-looking hooker.
Not only that, but you need to spend money on drinks while spending a few hours in the club with her before going home.
Yes, Pattaya nightclubs aren't the places where you go in, talk to a prostitute for five minutes and take her back to your room.
It's a kind of more party and fun atmosphere where you have to seduce the girl before getting laid.
It takes hard work, money in drinks and in the morning you are going to pay her at least 1.000 baht.
Picking up prostitutes in nightclubs is only worth it if you love to party all night, get drunk and at last have sex.
There Are Only Hookers In Pattaya?
Of course not!
You can find girls in Pattaya eager to hook up with a foreign man for a good time and some intimacy.
Just sign up with any popular dating site in Thailand and you'll find plenty of good girls looking for all sorts of things.
There are girls looking for a good time with a gentleman that understands how to treat a lady… You have student girls looking for a friend with benefits… Mature women looking for no string attached sex… And several girls looking for a boyfriend or husband.
Remember to upload your best pictures while writing an honest profile, but most importantly be upfront about what you're looking for so as to avoid misunderstandings.
Have fun in Pattaya!
RELATED ARTICLES