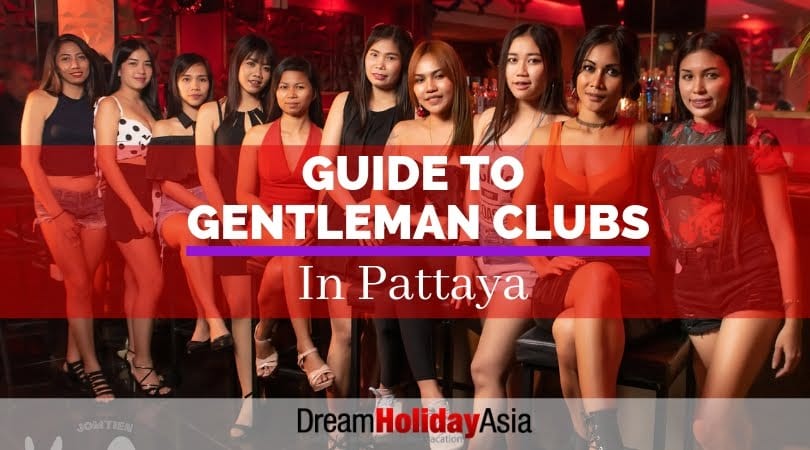 Review Of The Best Gentleman Clubs In Pattaya
If you're looking for only the best Pattaya gentleman clubs, you'll find them in this review.
Pattaya gentleman clubs have a comfortable and warm ambiance with sophisticated women that know how to make you relax. Apart from the usual drinks, they offer food as well as short time rooms by the hours to have fun with the ladies.
Some gentleman club in Pattaya has even a garden with a pool where take places bikini parties on weekends. They are a lot of fun.
But most clubs are secluded from the public in small streets away from the main red-light areas. You need to know the exact location or you are going to search in vain, that's why I've added a map located at the bottom of this article.
Keep in mind that they operate only in the afternoon and the best hours are between 3 pm to 7 pm… And they aren't the only afternoon sexual entertainment in Pattaya, but there are also BJ bars and brothels
Having said that, here my review of the best gentleman clubs in Pattaya…

1. Kinnaree Place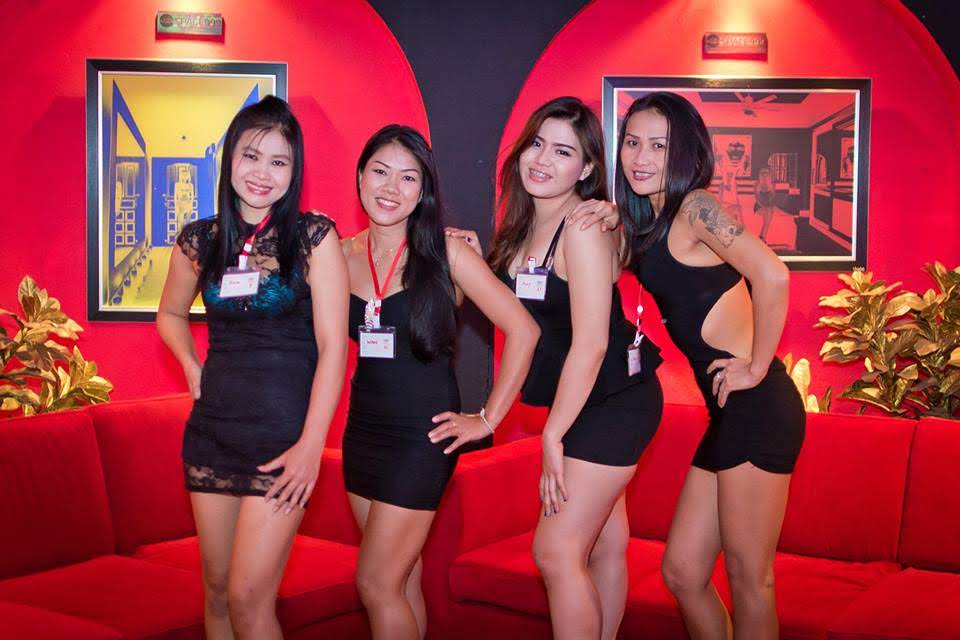 It has been a top choice spot for a gentleman's club for a while now, with enjoyable ambiance, good food, and very comfortable rooms adjoining the lobby.
The club has two bars with one having a pub setting and the other like a lounge with sofas and neon lights for an intimate feel.
They are open from 12-11 pm. This coupled with its proximity to the beach makes it the perfect spot for an afternoon chill.
One unique aspect to enjoy here is their food – It serves the best American dishes in all of Pattaya. If you buy a couple of drinks, you can get a free buffet meal on a Saturday and Sunday.
Any single man in Pattaya must put this place at the top of his to-do list.
Prices:
Your drinks – 70-130 baht
Lady drinks – 130 baht
Short time sex – 1.000 baht
1-hour room – 350 baht
Beer and shots cost 65 baht during happy hour (12-2 pm).
2. Kit Cat Lounge Club
The bar was opened just a few years back and has a sophisticated modern design to show for it.
It is open from 3 pm to 10 pm, but that's enough time to be impressed with what it offers.
The bar area is styled with plush high backed leather sofas and dim lighting. There's a sleek pool table where you can enjoy a game with one of the girls for free.
The bar itself is well stocked with a variety of beers, cocktails, and spirits.
Speaking of girls… there is always a bunch of cute girls in sexy outfits ready to entertain you at your request. The ladies are very polite and fun.
Clean and convenient rooms are right above the bar if you intend to make things more intimate with the girls.
Prices:
Your drinks – 85 baht (69 baht during happy hours).
Lady drinks – 125 baht
Short time sex – 1.000 baht
1-hour room – 350 baht
3. The Booze Lounge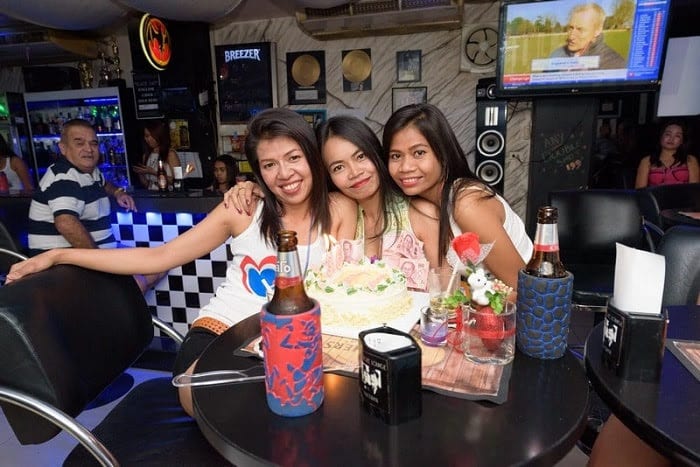 The Booze Lounge is a gentleman club in East Pattaya on Soi Khao Talo.
They play good music, have TVs showing sports events and a pool table. On certain days they host live music shows to complement the entertainment from the girls.
That aside, it's a great place to have fun early in the day and with long happy hour makes for a cheap afternoon drinking if you are on a budget.
Prices:
Your drinks – 80 to 120 baht.  Happy hour from 1 pm to 7 pm with local beer for 40 baht.
Lady drinks – 125 baht
Short time sex – 1.000 baht
1-hour room – 350 baht
The Booze Lounge Facebook page

4. The Camel Toe
It's one of the busiest gentleman clubs in Pattaya, especially on Saturday when they wear white shorts and tank tops without underwear.
The bar has a nice laid back vibe with retro tunes dating back to the '60s and '70s hanging in the air. It's finely tuned so you can have a conversation over a couple of drinks.
There are several bar stools and sofas where you can enjoy a couple of drinks with friends, and girls if you like.
For more of a gentleman's experience, there are multiple curtained booths.
The girls have themed outfits for certain days… Tuesdays are for school uniforms. Thursdays, the girls wear sexy lingerie that's hugging their crotch.
Some nights are for cocktail parties with girls in sexy night dresses. But, the thing is, all of the fun only lasts from 2 pm to 8 pm.
Prices:
Your drinks – 80 to 120 baht.  Happy hour from 1 pm to 7 pm with local beer for 40 baht.
Lady drinks – 125 baht
Short time sex – 1.000 baht
1-hour room – 300 baht
5. Club 555
It has a small outlay and the scene is quite dark. But it has a nicely laid out interior design to complement.
The club is fitted with plush sofas and stools and a well-stocked bar. Of course, there are hostesses serving drinks and hanging around the bar.
Very friendly staff who do everything to make you feels like a king.
The music is not too loud so you can have a conversation.
There are rooms upstairs where you can take a girl you bar fine for a short time or full service.
It's opened till well after dark from 3 pm to 3 am.
Prices:
Your drinks – 100 to 120 baht.
Lady drinks – 150 baht
Short time sex – 1.000 baht
1-hour room – 300 baht
Map of Gentleman Clubs in Pattaya
Check them out as listed on this guide and I'm sure you'll most definitely find something that will please you.
If you're looking to have a great time and also want to hook up with girls, the gentleman clubs in Pattaya are just one of the many places where you can meet girls for sex.
Pattaya is a whore town, the chances of getting laid are infinite, so keep an open mind to the experience.
Enjoy your ride!
RELATED ARTICLES