Sex In Philippines – Single Man Holidays
You look outside the window – it's cold, raining, and the dark tunnel of life seem endless, hopeless.
I know how feels because I've been there.
There is no point to go out to meet girls because they are colder than the weather. Your sexual life isn't a disaster just because you have NO SEXUAL LIFE.
How could a man live without sex?
Must be a way out… Or is this world all so cold?
No, my friend, there are tropical destinations which are warm and the girls are hotter…
The Philippines is known for white sand beaches, natural resources, amazing land sculptures, and the friendly people.
If you are looking for a well-deserved sex vacation with a minimal amount to put out, the Philippines is the best destination for a sex holiday in Asia.
Imagine landing in the wanderlust land filled with crazy nightlife, young and sexy ladies screaming for your attention.
In the Philippines, you can have a Las Vegas type experience at a fraction of the cost. You're going to be a millionaire surrounded by as many sexy Filipinas as you can handle.
Why The Philippines For A Sex Holiday?
The question that everyone is asking 'Why having a sex holiday in the Philippines when there are other Asian countries offering quality ladies and cheap vacation?
The answer is "communication".
The Philippines has been a non-former U.S colony from WW2 and has set the stage to expose the country to the Western world.
At school, they learn English and Tagalog, plus they love to sing English songs in Karaoke, in the street, basically anywhere.
I understand the primary intention for a man is to have sex, but without communication, the act becomes plain and boring soon enough.
Well-known nearby countries like Thailand, Cambodia, and Indonesia have sexy girls excited to please you, but there is no much of a relationship as their English level is low.
The interesting fact about the Philippines is unprotected sex.
Girls just don't use condoms, and the reason might have to do with religion. The population is Christian, and they follow every pope's word.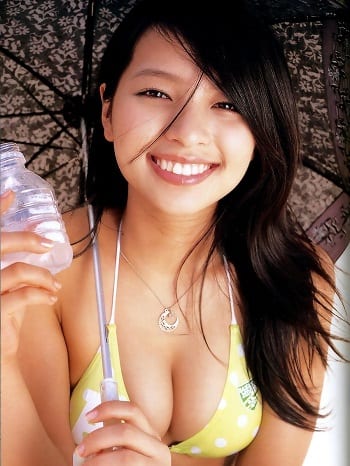 When I first visited in 2009, I met a beautiful Filipina on Field Avenue in Angeles City.
We had a great night out together.
I invited her back to my hotel room.
We kissed, hug, a real girlfriend experience… Time to put on the condoms, she said: "don't worry, I'm on the pill and want to feel you inside me".
It felt so good!
Back then, I didn't know Filipino love unprotected sex. It's just the way things work over there.
The local authorities take health very seriously, in fact, any girls working in the red light district has a monthly medical visit to ensure they are free from any sexually transmitted diseases.
Where To Find Sex In Philippines?
Sex tourism in the Philippines is developed, with Manila taking center stage.
You can find sexy hotties in bars, in the streets and even in massage parlors where foreigners can ask for what they call as 'extra service.
Angeles City is internationally known for the quality of service in terms of fun, value for money and wide selection of sexy Filipinas.
Compared to different places like Manila, Angeles City can provide more blowjobs and orgasms than all other destinations combined.
This small town is crowded with p…y that is hard to believe such a place can even exist.
Manila
The nightlife is just crazy over there… And the girls are hot-hot-hot!
All the best looking girls in the Philippines live and work in this city.
In fact, finding sex in Manila is like looking for ice in Antarctica – It's everywhere.
In this festive island, you will encounter different kinds of ladies from their perfect tans to their sexy bodies.
This is often called the "Fantasy Island" because everyone's fantasy can come true from your own sexy bunny to a young Asian hottie.
The long beach stretch has different rates, it would depend on what station you would be, Station 1 is where you can find all the Class A resorts that would range you to about 10,000 to 20,000 pesos per weekend.
This part of the Island is best for relaxing nights and spa treatments.
Station 3 is where you can find accommodations from 300 – 400 pesos a night, but this would mean that you will be staying in a small room, with no air-condition and a small bathroom.
The best place to spend your vacation would be at Station 2 because you can meet girls, have fun and party like a wild zebra.
Hotel's prices range between $15-30 USD per night.
Once you get out of your hotel, you can easily spot bars in which ladies will want to talk and entertain you for the evening.
The price range for these sexy girls to accompany you in your stay would be around 3000 pesos per night.
Nevertheless, sex in the Philippines cannot just mean a one-night stand with a sexy hooker, but it can be a long fling with your own personal sex buddy.
Don't Travel Alone – Get A Sexy Filipina
Going for a trip around the Philippines alone can soon become a stressful experience. Like any new places you visit, you don't know the local customs and how people behave in social settings.
You might pay the price asked in a shop because in your own country the prices are set and equal for everybody. In the Philippines most often than not you as a foreigner get charged double for something simple as buying a bottle of water.
They might seem small things at first, but when you get treat unfairly all day along, the holiday might turn into a battle for survival rather a relaxing experience.
What you can do to avoid all of this and at the same time to get laid during your holiday is to recruit a Filipina travel companion, preferably sexy too…
She is going to deal with the locals, any problems and help you along the way.
Also, you are going to have intimate moments with her without the need to visit the red-light districts. Not only you save money but prevent potential health threats like sexually transmitted diseases.
However, the most exciting part is that you are going to see and experience the Philippines like a local, instead of being just a tourist.
RELATED ARTICLES