If you're craving for a sex holiday in Angeles City and want to know the best places where to find sexy girls hot for action, this sex guide has all the info you need.
You should enjoy your trip to Angeles City, instead of worrying about where to go, what do and most importantly how to do it.
I'm going to cover all the things you need to know to experience the ultimate Angeles City sex vacation.
So, if you're serious about having sex in Angeles City every day, please take 10 minutes of your time to digest the full article.
This guide is going to focus mostly on the P4P scene (Pay for Play). If you prefer to meet and date quality Filipino girls, then consider using a popular Filipino dating site instead.
This Angeles City Sex Guide was last updated on 09 September 2019
***
Contents
Click a link to skip to that section. Don't skip any sections!
***
Intro to Sex Life in Angeles City
General information about Angeles City sex culture
Where to Find Sex in Angeles City
An overview of the best places and ways to get laid
Typical Prices For Sex
General prices For Angeles City girls, to help you budget your adventure
How To Get A Holiday Girlfriend
How to meet Angeles City women during your vacation
Must to Do During an Angeles City Sex Tour
Mongering activities in Angeles City
–
Intro To Sex Life In Angeles City
Angeles City still exists on the map thanks to its nightlife and the thousand girls eager to please tourists…
Most of the action revolves around the girlie bars also known as bikini bars, but there are also girls freelancing in clubs and in the streets.
If you want to try something different from typical girls, there are also beautiful ladyboys in Angeles City…
As you can see, sex in Angeles City can be found easily and it offers a wide range of activities.
You can get laid during the day as well as at night, you can get a happy ending massage or go for a blow job in one of the sleazy bars. Basically, you can have sex around the clock.
What About Girls & Sex In Angeles City?
Girls in Angeles City are hot for action, rarely you'll find Filipinas willing to please you like in this town.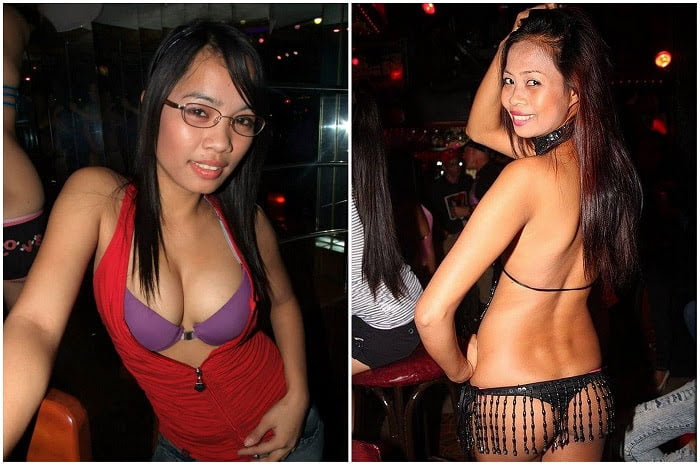 Everything can happen in Angeles City, you never know who you are going to hook up once you step out of your room.
Maybe a bar girl grabs you, and after a few drinks, you get the best sex of your life… Or that girl met online pays a visit to your room.
Once I met this girl online, she was so cute and act innocent but with some convincing, she came to my room to watch a movie…
Angeles City offers a lot in terms of paying for sex, but there are also many single girls interested to get laid with a foreign man without the need for compensation.
You might meet a good looking girl working in a shop, and with some talking, you can see her after work.
If approaching women make you feel nervous, you can always meet girls online. They are there to meet a foreign man and you want to meet a girl in Angeles City.
It's a Win-Win!
RELATED: 3 Best Dating Sites To Meet Filipino Girls Online
Where to Find Sex in Angeles City
The best places where to find girls for sex are:

Nightclubs
There are fours clubs in Angeles City where you can pick up girls, some have mostly freelancers, others have a better ratio with girls from Manila coming over to party during weekends.
The best time to visit is after midnight until late in the morning. The standard price for a freelancer is 1.000+pesso, plus all the drinks on your bill.

Online
In Angeles City, there are single girls and couples who are into sex. They love to hook up with others for having sex and make new friends.
You can find this community on Asian Match Mate, a dating site for open-minded people mingling in Asia.
If you want to search for girls in Angeles City, remember to use Pampanga as a geographical area. However, Manila has more opportunities.

Happy Ending Massage In Angeles City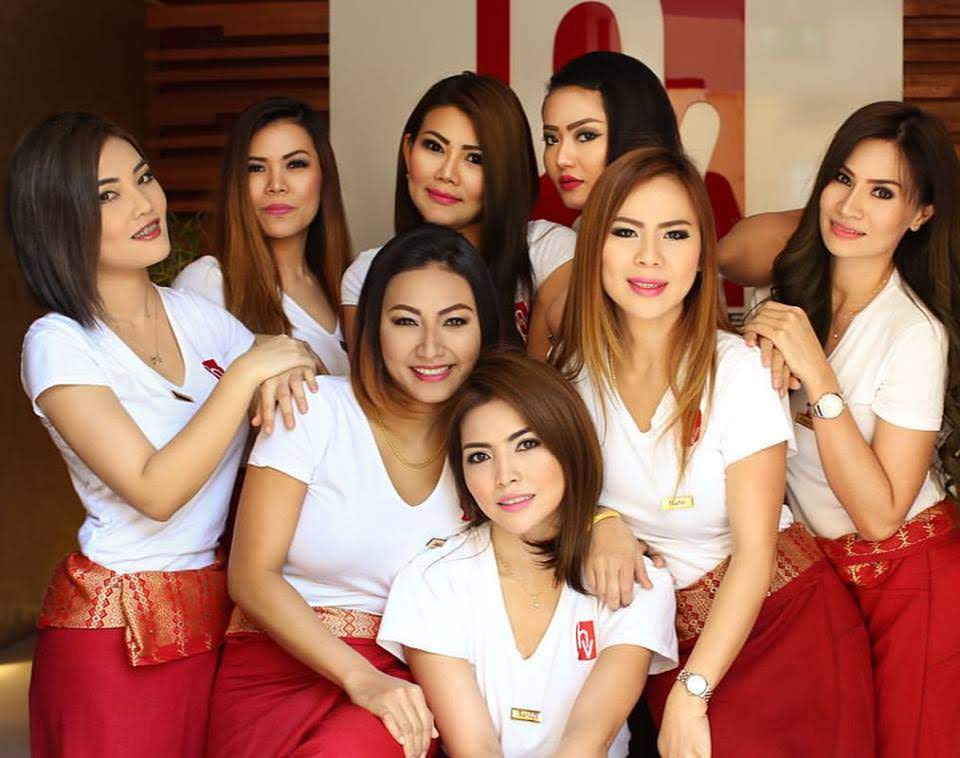 If you would like an erotic experience and don't mind a dirty massage, there are a few parlors that offer sex massage services.
The only places that offer happy endings are:
Asian Dream offers excellent massages (Swedish, electric, shiatsu) and at the end, you get an HJ by offering a tip.
Serenity Nuru SPA offers an all-inclusive service. That means massage plus all the extras like blow job and sex.
Sakura Spa Angeles offer massages with happy endings, but you have to deal with the girl in private the price for extras.
If you would like to learn more, I've written a guide about erotic massages in Angeles City. You'll find the parlors exact location and prices, but also how to get a cheaper sex massage directly to your room.

Pick Up Bars
Down Walking Street and Perimeter Road, there are clusters of bikini bars where you can pick any girl for a price…
The best time in Perimeter road bars to pick up girls is between 3-6 pm, instead of in Walking Street between 8-10 pm.
The standard prices are 2.000-3.000 pesos for all night deal.

Street Hookers
Most street hookers can be found at the entrance and in the middle of Walking Street. I have marked the areas at the bottom of this article.
The best time to pick up girls in the street is late in the morning when the freelancers from the clubs go home.
My favorite place is outside High Society Club, expect to pay 1.000 pesos for a pop.

Escorts in Angeles City
Nothing to brag about it, there are many escorts promoting their services over the internet, but they are expensive and don't offer a better experience than cheaper girls you can find somewhere else.
Meaning Angeles City escorts aren't a good value for money.
Typical Prices For Sex In Angeles City
If this is your first time traveling here, you might be wondering what is the cost for sex in Angeles City…

• Fix Prices For Sex
When visiting a business that sells sex, the prices are fixed and can't be negotiated.
Here a list of standard prices for each business type:
Bar girls working in bikini bars – 2.000-3.000 pesos all inclusive.
Freelancers in beer bars – About 1.500 pesos for all night.
Bar girls working in BJ bars – 800 pesos for a blow job, 1.200 pesos for sex if available.
Escorts Online – Starting at 2.000 pesos per 2 hours and 5.000 pesos for all night. Worst value, see my comment above.
Girls working in brothels in Soi 6 – 1.300 baht for a short time.
Masseur working in erotic massage shops – 2.500 pesos for full-service massage with happy ending. If you want an erotic massage, you better book a part-time freelancer from a dating site (see below).
• Variable Prices For Sex
This refers to girls that work for themselves life freelancers or everyday girls that need a side income. Their prices are variable based on their location, age, the way you interact and present yourself.
These prices are just an indication to guide you:
Street hookers: 1.000 pesos for short time up to 2.000 baht for all night.
Freelancers in the nightclubs: 1.000-2.000 baht depending timing of the year and her attractiveness.
Part-time freelancers on dating sites: starting at 600 pesos tip, depending on how generous you feel. This doesn't include the monthly subscription of US$20 for the membership on English speaking dating site in the Philippines.
A rule of thumb is never to ask the girls how much they want, wait for them to offer. That way you show confidence and as a result, they lower their asking price.
If paying all this money just to have sex isn't your things, consider reading the next section where I explain how to get a local girlfriend without the need to pay for sex.
How To Get a Holiday Girlfriend in Angeles City
Girls in Angeles City are sexy, easy going and know how to please…
If you are looking for a girlfriend in Angeles City for a week or two to get lost in long conversations and longer nights of passionate sex, I'm going to show you where to find her.
Just imagine having a young, beautiful and horny woman with you during your vacation…
Angeles City is known to be a whore town with prostitutes trying to get into your pocket. But there are also good girls with a day job dreaming to meet a foreign man.
That is the main reason why I rarely go to the red light districts in Angeles City. I prefer to meet girls online for an intimate experience like only a girlfriend is capable to offer.
Before arriving in Angeles City, we get to learn about each other interests like favorite music, hobbies and why not, personal sexual preferences.
It's not about money as when you are dealing with a prostitute, but it's about feelings and personal connection.
Think about chatting with this beautiful Filipina girl who you share similar interests. Days pass, she wants to meet you so badly and you want to give it to her.
Finally, the day arrives and you meet in person, she is shaking by happiness.
It's great to have a girlfriend in Angeles City, but how to get one?
The best way is by using a popular dating site like Filipino Cupid. Girls on dating sites are there because they want to meet a foreign man, and you want to meet a girl in Angeles City.
It's a Win-Win for both of you.
How To Get Started On A Dating Site?
To get started, just upload a few nice photos where you are groomed, well dressed and look at best. Not drunk, stoned or posing in front of a Maserati that isn't yours 
Feel up your profile with an honest view about life and what you are looking for in a girl. Keep it brief.
Make sure to verify your profile as this put you straight up on the search and that "verified badge" is going to land you more attention and response from the girls.
In the state of "Papanga", then select Angeles City. You'll be surprised by the number of girls that want to chat with you.
Build your list of potential girlfriends, and once in Angeles City, just meet up. Don't be surprised to get laid the very first day, it's natural after having build trust and attraction from the communications online.
Must To Do During an Angeles City Sex Tour
If the reason you are visiting Angeles City is girls and sex, you want to visit places and do things to make your adult holiday memorable.
Here a list of things to do during your sex tour in Angeles City:
• Visit Angeles City's Walking Street
This stretch of road is home of the best nightclub and pick up bars in Angeles city.
It's a true experience just to walk down the street, let alone getting into the girlie bars.
• Have A Drink In An Angeles City Bar
And I don't mean any bar, but those bars where you can find girls wearing a bikini and waiting to see your room.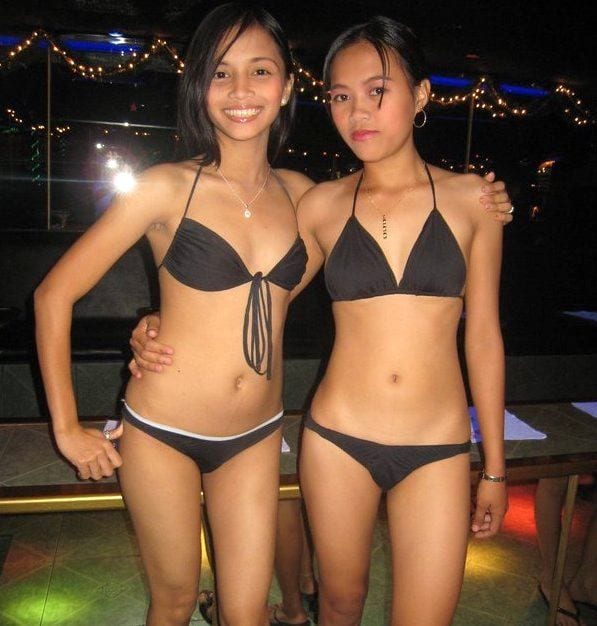 • Get Laid With An Everyday Girl
While having sex with a hooker is easy, they are robotic, dirty and banging a dry p….y isn't fun.
Instead, spending the night with a genuine girl that is into you, not your money – It's priceless.
Imagine making love to her…
There are so many sexy single girls online eager to meet you that is totally worth the effort.
This concludes this sex guide to Angeles City, I wish you a happy journey.
Map Of Angeles City Sex Venues
That wraps this Angeles City sex guide. Have fun!
RELATED ARTICLES