Do You Know How To Meet Girls in Angeles City?
This is travel guide designed for single men traveling to Angeles City with the goal to meet local Filipino girls. It gets UPDATED every 6 months.
REAL EXPERIENCES – NO FLUFF – REAL GIRLS
This comprehensive article came because I wanted to share all the good things and places Angeles City has to offer for single men – all the tips and steps in one place to get you a girlfriend and laid in Angeles City, accessible for free for the rest of time.
***
Contents
Click a link to skip to that section. Don't skip any sections!
***
The Ultimate Men's Travel Guide to Angeles City
General information about Angeles City
Typical Costs
An overview of general prices in Angeles City to help you budget your adventure
Safety Tips & Trick
A few pitfalls that I've experienced – and some useful trick
Date Angeles City Women
Here's the information you need on how to meet Angeles City Girls
Angeles City Nightlife & Top Venues
Best nightclubs and bars to meet girls
Naughty Massage Places
Best "happy ending" massage parlors that offer pleasure services
Angeles City Ladyboys (Transgender)
How to meet ladyboys in Angeles City
Where to Stay in Angeles for Nightlife
Top Places for single & bachelor guys
Things to Do in Angeles City for Adults
Places to visit and activities to do with your Filipina girlfriend
–
The Ultimate Man's Travel Guide To Angeles City
Travelers that are more price-conscious or simply prefer a more relaxed pace often travel to Angeles City in the Philippines, instead of Manila.
Angeles City is gaining South East Asian fame today as the entertainment capital of the Philippines.
It distinguishes itself as one of the fastest-growing towns outside of Metro Manila.
The bars along Fields Avenue and Perimeter Road with hundreds of HOT girls will leave a lasting impression.
Angeles City was my first trip in the Philippines.
I had a great time back in 2009, and since then I visited several times.
What I love about this town is the concentration of nightlife in one street, and the "easy going" attitude of the Angeles City girls.
It's the place for men who enjoy a spartan vacation with some feeling of danger and adrenaline.
Yes, Angeles City isn't the safest place in Asia, but not even the worst. Just move around by taxi at night if you're outside Field Avenue.
Furthermore, Angeles City never sleeps. It has a few bars open 24 hours where you can drink and get girls.
The only downside is the lack of good casual restaurants and tourist infrastructure.
Yes, Angeles City it's a grown village that seems incapable of becoming a developed tourist town.
When To Visit Angeles City
As for the case of many parts of the Philippines, Angeles City has a tropical climate.
There are two main seasons in Angeles City:
– Low Season; During this period (between June and December) rain most of the time. It's usually the typhoon season, something that you don't want to experience.
The worst months are between August and October which is the monsoon season, excellent to plant rice but not so good to bang girls.
During the low season, the bar girls mood is at the lowest because little money is spinning around. It isn't fun to see those sad faces.
Therefore, this is not the best time for you to visit if you're into parties.
– High Season; Fewer rainy days between January to June.
Besides the high volume of girls that you can find around during this season, it's also the best time to take a trip to the nearby beach town: Subic Bay.
Moreover, you should avoid late December too since it is peak season (expensive) and the girls go back home celebrating Christmas with their family.
I remember the last time I visited Angeles City was in the midst of Christmas. On this day, the town was deserted.
Fortunately, I had planned a few dates already with girls met on dating sites. This move saved my holiday from a certain boring experience.
If you want to have an unforgettable holiday, make sure to plan a few dates before your trip to Angeles City.
How To Reach Angeles City
Angeles City is in the heart of Pampanga (or province of Pampanga), located about 80 kilometers north of Manila.
Only one hour and half from Manila by taxi or almost 2 hours by bus when there isn't traffic.
First-time visitors are advised to fly into Clark International Airport to avoid the hassle of traveling overland from Ninoy Aquino International Airport in Manila.
Once landed in Clark, takes only 10 minutes by taxi to reach the town center.
What About Girls In Angeles City?
Angeles City is the most popular and infamous sex destination in the Philippines, and for a good reason: "The sheer volume of girls is staggering!"
Countryside girls from all over Philippines flock to Angeles in search of a better life.
In fact, the nickname of new girls arriving in Angeles is "Farm Fresh" – They are innocent, childish and very shy…
They offer an excellent girlfriend experience, truly offering genuine affection and intimate moments.
Even though they didn't get a proper education, they can speak fluent English making the conversations interesting.
There is nothing worse than having a warm body next to you without a brain.
Although most girls in Angeles City are bar girls, you can still meet girls outside the sex industry.
Girls working in the numerous shops and restaurants around town or shopping in the malls.
With small talks and some persuasion, you can take them out on a date.
If you don't feel comfortable approaching woman or fear rejection, talking to girls online is easy while less embarrassing.
Girls on dating sites are there because they want to meet a foreign man and you want to meet a girl in Angeles City.
A WIN-WIN situation.
If you aren't into girls but you prefer ladyboys, don't worry. There are many HOT ladyboys in Angeles City, and I explain how to meet one here.
RELATED: 3 Best Dating Sites To Meet Filipino Girls Online
–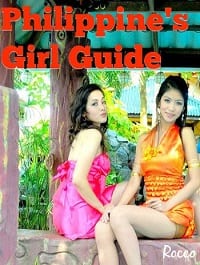 I've written the Filipina girls guide packed with useful info to clear some of your thoughts about Filipino girls and tips to get you laid.
Which girl suit you?
The school gal, or maybe the Pro, or the Big Score.
There is only one way to find out your type of Filipino girl.
–
Typical Costs in Angeles City
If this is your first time traveling to Angeles, you might be wondering how much everything costs.
Below is a breakdown summary of what you should expect to pay, helping you budgeting your vacation:
• Angeles City Accommodation's Prices
Angeles City has only a few International brands in the free-zone which are suitable for business travelers.
Outside that area, the accommodations are run by private individuals, so don't expect to find international standards.
However, there are a few surprising exceptions:
ABC Hotel is the ultimate adult playground designed to party and having fun. It's a kind of "Playboy Mansion" with 5 stars services.
Winds Boutique Hotel is the best place to spend romantic moments with your date and still close enough to the nightlife scene.
If you don't mind about the room standards and quality service, Hotel Royal Amsterdam is just next to Walking Street but quite enough to have a good night of sleep.
Most accommodations are guest friendly in Subic Bay, meaning you don't get charged extra for bringing back girls or ladyboys to your room.
If you would like to learn more, check out the 7 Best Adult Hotels in Angeles City to Bang Girls.
• Food and Drink Prices
The city's culinary spectrum has broadened significantly and extensively in recent years.
However, it isn't still up to International standards. Western food is at best, average. It tastes and looks like a poor meal cooked at home by a drunken wife 🙂
The only thing that sweetens the culinary experience in Angeles is the company of a love caring Filipino girl…
If you want to taste some decent food, the only option is to visit an International hotel. The prices are like in your home country, with steaks  or buffet starting at 250 Pesos
The alternative is to go for Filipino food, which is cheap and uses fresh local products.
You can budget 100 Pesos per day when eating local food or 200+ Pesos for Western food.
• Cost of Transportation To/In Angeles City
From Manila City
You can either take a bus or a private taxi.
Taxi cost between 3.000 – 4.000 Pesos and get you there 30 minutes sooner then buses.
Buses take 2-3 hours to reach Angeles City but cost only 155 Pesos. There are many bus companies serving the Manila – Angeles route, but the most popular one is the Victory Liner.
Every 30 minutes there is a bus leaving, so you don't need to pre-book your sit.
From Manila Airport
Take a yellow cap just outside the arrival hall and ask the driver to take you to the bus station: Victory Liner Pasay. It cost about 100 Pesos.
Then, check the description above for more information.
From Subic Bay
The best way to Angeles City is by taking a bus from the bus terminal in Olongapo. The fare price is 140 Pesos and the trip takes about 1 hour and 15 minutes.
Alternatively, there are minivan picking you up at the hotel and dropping you off directly at your accommodation in Angeles City.
The price is 600 Baht. Ask at your hotel reception for more info.
From Angeles City Airport (Clark)
Just get a jeepney to Angeles for 50 Pesos or a tricycle for 200 Pesos. There are also caps for 300 Pesos, excellent if you're more than 2 people.
Inside Angeles City
Public transportation is very uncomfortable. There are no buses except heading out of town, and car taxis are few and very expensive.
The two main forms of transportation are Jeepneys and trikes (motorcycles attached to passenger boxes).
Moreover, trikes in AC are a rip-off because they charge the highest rates in the Philippines from 50 Pesos up to even 200 Pesos.
Good luck.
• Cost For Entrainment; Bars, Nightclubs and Massage Parlors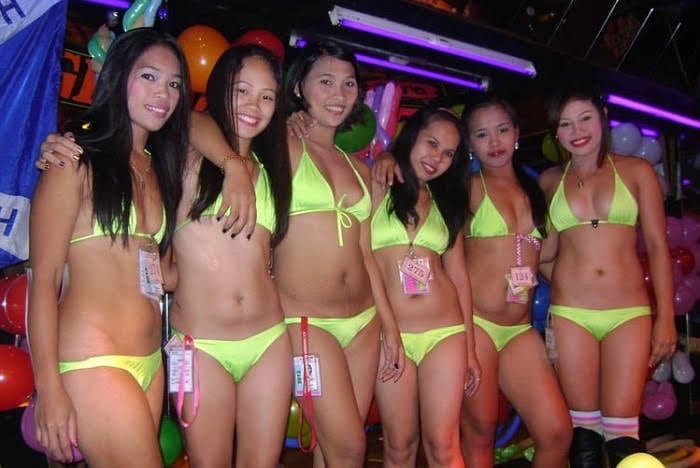 You're going to spend most of your time in bars and nightclubs, and probably having a happy ending massage just for the experience.
Overall, entertainment costs are usually the highest. So, it's better you budget properly or you might risk overspending.
Below, a break down of all the different entertainment venues in Angeles:
1. Angeles City Bikini Bar Prices
The two major areas for girlie bars are Field Avenue (Walking Street) and Perimeter Road. Walking Street has higher prices, but hotter girls…
– Field Avenue (Walking Street)
Your drinks are between 100-160 Pesos;
Lady Drinks are 200-300 Pesos;
Bar fine that is all-inclusive is 2.500-3.500 Pesos for short time;
Tips for the lady if she gives you a good experience is 500-1.000 Pesos.
– Perimeter Road
Your drinks are between 60-120 Pesos;
Lady Drinks are 110-160 Pesos;
Bar fine that is all-inclusive is 1.800-3.000 Pesos for short time;
Tips for the lady if she gives you a good experience is 500-1.000 Pesos.
If you would like to learn more, consider reading the 9 Best Angeles City Girlie Bars To Pick Up Filipino Girls.
2. Night Clubs Prices in Angeles City
There is a growing number of nightclubs in Angeles, which is changing the town sleazy image to a premier nocturnal destination.
When I first visited in 2009, there were only cheap Filipino discos with loud music and low-quality environments.
Today, there are 2 Western-style nightclubs which offer a great ambiance, excellent music and the possibility to meet wild girls…
The general prices are:
Entrance free during weekdays. Weekend charging a 100 Pesos fee, which includes a regular drink.
Soft and local drinks are about 120 Pesos, spirits and cocktails for 180 Pesos. Bottles start at 3.500 Pesos up to 15.000 Pesos for imported Jack Daniels.
Freelancers (hookers), the going rate is from 1.000 Pesos to 2.000 Pesos per night.
Regular girls occasionally go with you for free or 1.000-1.500 Pesos, but only if they like you.
3. Angeles City Massage Prices With Happy Ending
There are a few massage shops that offer extras.
The prices are:
HJ 800-1.000 Pesos
Full Service 2.500 Pesos
Read More: Happy Ending Massage Parlors in Angeles City
• Angeles City Girl And Ladyboy Prices
There are thousands of girls in Angeles City and hundreds of ladyboys ready to please you.

Below an overview of the general girl and ladyboy's prices, but remember to bargain as the initial price isn't always the best price…
1. Angeles City Girl Prices
Most of the girls are around town are willing to go with you for some cash. But you might be wondering: "how much an Angeles City girl cost?"
It depends on different factors but the most important one is where you meet them.
As you might know already, the top of the girl's chain are the one working in bikini bars. Expect to pay a minimum of 2.500 Pesos for a 2-hour pleasure.
If you meet an Angeles City freelancer in the nightclub, the going rate is 1.500-2.500 Pesos depending on her age and beauty.
The cheapest girls are the one you meet in the street or on Philippine dating apps.
The street girls are happy to sleep with you all night for 1.000-1.500 Pesos.
There are also working girls on dating site asking for 1.000 pesos, but generally, you can get a girl for the price of a coffee.
2. Ladyboys Prices In Angeles City
You'll be surprised to see so many beautiful ladyboys in Angeles.
As you move down Walking Street, you'll see groups of ladyboys trying to get your attention.
They usually ask for 1.500 Pesos, but if you're charming enough, you might close the deal for 1.000 Pesos.
To give you a better idea, here is the standard ladyboy pricing list in Angeles City:
• Ladyboys Freelancer's Price: 1.000–2.000 bath. All over town.
• Ladyboys in Massage Shop's Price: 500 Baht for a handjob and 700-800 Baht for a blow job.
The are ladyboys working in massage shops in Teodoro Street which is a side alley of Fields Avenue.
• Ladyboys on Dating Sites: Free if a ladyboy looking for a boyfriend or 1.000 baht if a freelancer ladyboys. Online at Pina Love. 
In conclusion, you're going to spend on average 2.000 Pesos for accommodation, 300 Pesos for foods and drinks, 200 Pesos for transportation and 3.000 Pesos for entertainment.
All these figures add up to 5.500 Pesos per day.
This is only an average, you can spend much more by upgrading accommodation or much less by meeting with girls met on dating sites for free instead of working girls.
–
Safety Tips & Tricks
• Do not carry unnecessary valuables on your person, especially something that will catch attention as watches, bling, etc.
• Watch your chits/bill – It is easy to lose control of the LD (lady drinks) when in the company of a beautiful Filipina girl.
Pay the bill always in cash and whenever possible try to give small note instead of big ones.
• Ask before exchange phone number – Ask the girl if it's ok to swap phone numbers in the open/public view in a bar.
• LD (Lady drinks) – Make it a 'single' and not a double ladies drink.
• Minimum legal age is 18 – If the police get involved, it might cost you up to 100.000 Pesos.
If you don't pay requested police bribe you might end up in prison for many years.
• Avoid freelancers that work their way up and down Fields Avenue.
There is a reason why they aren't working in bars, and it isn't good for you.
–
DATE ANGELES CITY WOMEN
Are you looking for a Filipina to be your girlfriend? Do you want a feeling of affection and a personal connection?
You aren't alone.
Most men need a woman, and why not a young and attractive Filipina.
You can share experiences, spend time together, go around the country in love and make your dream holiday a reality.
If you think it's impossible to get a beautiful and young Filipina, think again.
Filipino women dream to meet a decent western man regardless of their age, look or status.
The only thing they want is to spend time with you, have a conversation, caring you and be your girlfriend.
If you are wondering why you didn't meet one yet, the simple and plain answer is "you didn't look in the right place".
Girlie bars, red light districts don't have good girls, only hookers and money-diggers.
That's why I rarely visit the red light districts those days (only for threesomes).
I prefer dating Filipina met online because the experience is more intimate, cheaper and feel good to feel her panties wet for me.
Before I arrive in Angeles, I make sure to chat with at least three girls.
We get to know each other, exchange stories of life and pictures (yes, not only my dog or her cat).
In this way, I'm creating a bond of sexual attraction for each other. Once I meet her in Angeles, I'm not a stranger but an intimate lover.
What do you think would happen next? Do you think she is going to be HOT for you?
I think so.
She might probably be craving to feel you inside her, after days chatting with you in front of a screen.
Can you imagine how the sex is going to be?
RELATED: 3 Best Dating Sites To Meet Filipino Girls Online
How to Meet Local Women in Angeles City

There are basically three options to meet and date Angeles City girls:

• Walk Around Town
looking for cute girls working in restaurants, shops, and malls.
Women that earn their money honestly without giving away their p…y to the first tourist witch say "hi" to them.
If you see a cute waitress, just smile. And if she feels good about it, start a general conversation with a compliment: "You know, you look so cute."
This is an ice break opener and will lead to getting her phone number.
Later take her out on a date.
• Visit Nightclubs and Discos
Visit nightclubs and discos in Angeles. Girls need to go out to have some fun time to time, and why not to meet someone in the club.
There are two major types of girls in these clubs: freelancers and curious girls.
– Freelancers are difficult to be identified as they come in different shapes and forms.
Some might just be adding extra cash to her daily job… Others are full-time professional hookers.
Easily approachable and pleasant to deal with, you shouldn't have any issue to make a deal.
They love to party and having fun. If you are like-minded, then you are going for a very good time.
– The curious girls are usually young, working full time and hoping to meet a Western man to learn more about their world.
They find Western men attractive, and more interesting than local men.
Rarely happen to meet a "curious girl", and when you do, make sure to grasp the opportunity.
• Online Dating
Every Pinay girls have access to the internet and have at least one account on a dating site.
It is convenient to meet someone on the net because you have a great choice of girls, you can talk with multiple women at the same time and select preferences such as age, location and more.
I recommend to create a list of preferred girls, and over time reduce it down to the few preferred one.
The girls will be more open to interacting with you as opposed picking them up. Walking up to a Filipino girl outside the red light districts is a scary experience for her.
Building trust, affection and knowing each other are the pillars to bang her once you meet during your holiday.
This means that the first time you are going to meet in the real world, she has already a strong connection and feel comfortable to spend the night with you.
If you would like to exploit online dating, these are reputable sites: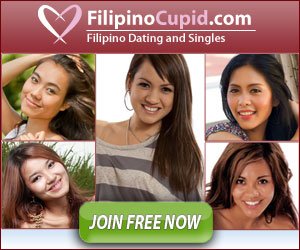 – Filipino Cupid – It is one of the biggest dating sites in the Philippines with thousands of women looking for romance, relationship and why not, a night stand.
I have used Filipino Cupid for years to meet local women in the Philippines.
I hear horror stories all the time from travelers dealing with fake profiles on other dating sites.
I rarely encountered them with Filipino Cupid.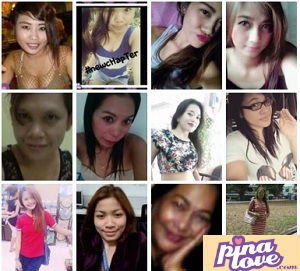 – Pina Love – This dating site has been around for a long time.
About 200.000 members use it, and anytime you can meet a few thousand girls online.
Most girls are genuine, looking for a relationship, love and hopefully marriage.
PinaLove has an option to search for ladyboys if that is your thing.
I've used PinaLove for years, and whenever I plan to visit Angeles City, I make sure to line down a list of girls before arriving.
What I like the most about this dating website is the friendly interface and how simple is to chat with multiple girls at the same time.
There are some real cuties on this site, check it out.
TIPS: Before you subscribe, I want to give you three facts when dating Filipinas online which will help you in the future.
1. First, the good news. Women from the Philippines really love foreign men. We are as exotic to them as they are to us.
2. Dating much older men is not a problem for most of the women. Thus, don't worry about your age, it will not matter in the Philippines.
3. Most men on online dating sites are perverts. Thus, you can make the difference and be on the top 10% just by posting three "clean" photos of you (make sure to shave your face and dress properly) and talk politely to the women.
>>>SIMPLE TIPS TO SET UP YOUR ONLINE PROFILE< <<
–
ANGELES CITY NIGHTLIFE & TOP VENUES
Angeles city is a PARTY TOWN and its famed nightlife runs the full spectrum
Although the extravagant girly bar scene is what particularly makes it exceptional, there is much more.
Nightclubs, live band venues, pubs and KTVs make Angeles City a fantastic destination for any kind of nightlife escapade.
In general, nights in this town are liveliest during the weekends and quietest on Sundays and Mondays.
But worry not, as most all nightlife venues are open any days of the week, and some venue even 24 hours.
Fields Avenue (Walking Street) is the main nightlife strip with hundreds of girly bars, the biggest tourist area and attraction in Angeles City.
While Perimeter Road is a smaller red light district that comes alive in the afternoon.
To save you time and hustle, consider booking a room near Walking Street where most of the restaurants, bars, nightclubs and sex venues are located.
Best Girlie Bars In Angeles City

Angeles City is home to over a hundred girly bars ranging from the typical 'old-school' bar reminiscent of the old US airbase days to huge upscale multi-story megabars.
These multi-storey megabars are spectacularly designed, with gilded ornaments and extremely fine detail to fit their unique themes.
This homage to beauty, more than enhancing the party experience, serves foremost to highlight all the beautiful Filipina women that fill up these establishments.
Along Perimeter Road, you'll find 'daytime bars' which are at their liveliest during the afternoon. Most of the best 'night-time bars' are at Fields Avenue.
Pros of girlie bars:
Open as early as 12 pm and closing as late as 3 am;
Some have a pool table and board games so you can play with the girls;
Hot & young girls;
In most places they dance in a bikini, so you can see clearly what you get.
Cons of girlie bars:
Expensive lady drinks and bar fine;
Mercenary environment.
If you would like to know more, consider reading my full review of the best girlie bars in Angeles City.

Best Angeles Nightclub & Disco
A new form of nightlife is emerging revolving around nightclubs and pool clubs where you can chill out, dance and pick up WILD Filipina girls.
This is moving Angeles City in a position to attract a younger crowd, instead of the usual seniors who worship girlie bars.
Pros of nightclubs:
Hundreds of Angeles City girls looking for foreign men;
Sexy girls as in girlie bars, but half the price;
Party atmosphere;
Open till 6 am.
Cons of nightclubs:
You need to attract girls because they are free to decide if go with you or not;
Difficult to differentiate between hookers and regular girls;
If you want to bang hot girls, you need to party with them till late;
Expensive drinks:
High younger male competition, especially if you're over 30s.
If you would like to know more, consider reading my full review of the best nightclubs in Angeles City.
Best KTV Bars in Angeles City
KTV bars offers the company of beautiful ladies and a private room where you can drink and play with the girls.
The most known are PINK LADY (Perimeter Road), JULIANA (1st Street), LOVE & MUSIC and CLUB ASIA (both in Fields Avenue walking street).
The second floor of THE COURTYARD along MacArthur Highway, Balibago has plenty of family-type KTV resto-bars.
SPENCER'S at Saver's Mall Balibago is also a great KTV place with Japanese cuisine while WISHING WELL in Sta, Maria subdivision is a favorite hang-out for KTV lovers.
The best KTV bar in town is currently the YACHT CLUB beside Donald Paul Apartelle.
It is highly recommended especially for Koreans who want to loosen up their vocal chords!
–
NAUGHTY MASSAGE PARLORS
Most of Angeles City massage shops provide regular services. But a few offer happy endings.
The thing is that they operate under the radar, so the experience isn't as fun as in Thailand.
Pros of Happy Ending Massage Shops:
Girls working on these places know how to touch you;
One stop service;
Fix rate.
Cons of Happy Ending Massage Shops:
Very expensive;
The activity takes place somewhere else;
You must pay first to see the liner of girls.
If you would like to know more, consider reading my full review of the happy ending massage in Angeles City.
–
BEST PLACES TO MEET LADYBOYS IN ANGELES CITY
Ladyboys are also known as transgender. They look like women, actually they are more beautiful than women but with a small difference, they have a dick.
Having said that, a few ladyboys went throw out full surgery and have a pussy.
Angeles City has a good amount of transgenders scattered around town, from the one freelancing in the streets to the ladyboys working in massage shops.
Ladyboys Bars in Angeles City
There aren't any only-ladyboys in town. And you'll not see any transgender in the girlie bars either because they are banned.
If you would like to meet a ladyboy, your best bet is to visit the sports bars:
• Bretto's Sport Bar
Located at the end of Walking Street, you can meet a dozen of beautiful ladyboy any day of the week.
The atmosphere is chilled, the drinks are cheap and there are several pool tables.
• Phillies Sports Bar
At the entrance of Walking Street at the intersection of Raymond Street.
There are sits outside overlooking the streets where Ladyboys try to pick up guys walking by. This place serves cheap booze and quality breakfast.
Ladyboys in Nightclubs
Most nightclubs don't allow ladyboys, except for High Society.
However, they allow only a few of them. I think the one get in tips the bouncer.
In conclusion, nightclubs in Angeles City aren't reliable venues to meet ladyboys.
Ladyboys in the Angeles City Street 
The best spot to pick them up is at the entrance of Walking Street, in front of Phillies Sports Bar.
They gather there and wait all night until they can find a customer.
Other ladyboys walk up and down Field Avenue grabbing men trying to convince them for a short affair. Others stand in a dim area of the street pretending to be girls to attract attention.
They are HOT and aggressive, but the good thing is their cheap price: they ask for 1.500 Pesos, but you can bargain down to only 1.000 pesos.
I noticed that most ladyboys patrol areas were the light is dim, probably because they don't feel beautiful enough or want to trick men into thinking they are girls.
Ladyboys Massage in Angeles City
There are a few massage parlors down in Teodoro Street where you can find ladyboy and girls offering massage services.
If you want a happy ending, you better speak your intentions before taking a massage.
Most probably he/she will tell to go in your room for a "special" massage, and that's OK.
They fear to do it in the parlor because of the police.
Ladyboys On Dating Sites
If you would like to have a serious relationship with a ladyboy or just have fun during your holiday in Angeles, you can meet ladyboys on PinaLove.
There are more dating app and website out there, but on PinaLove you can search only for ladyboys.
It's a great future that allows you to separate ladyboys from girls, so to avoid any confusion.
Usually, the prettiest shemale asks for money, about 1.000 – 1.500 Pesos. But there are also ladyboys who are happy to have a good time with you for free.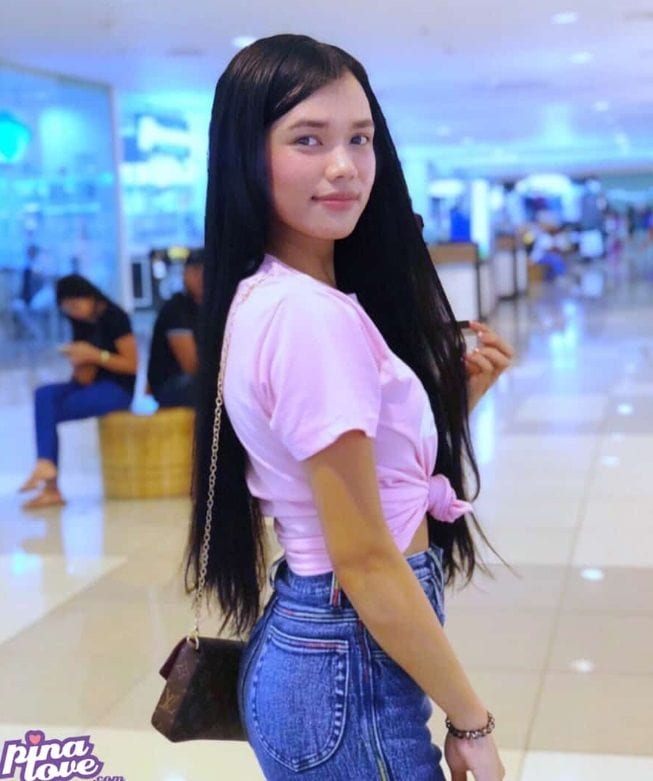 Meeting ladyboys online is always a great way to do it because it is discreet. Only you and the ladyboy knows what happened.
If you would like to learn more, consider reading the full review: 5 places to meet ladyboys in Angeles City.
–
WHERE TO STAY IN ANGELES CITY FOR NIGHTLIFE
Are you looking for the best place to stay in Angeles City to enjoy its nightlife?
Whether you enjoy partying in nightclubs… Or picking up street hookers… Or getting drunk in a girlie bar with a HOT spinner, you need a place to play out your fantasies.
I have selected only the best for you:
Best Hotel Near Walking Street
Walking Street is at the center of Angeles City nightlife: nightclubs, girlie bars, restaurants where you can pick up easily local Filipino girls.
• Hotel Royal Amsterdam – For partygoer, location is king, and Hotel Royal Amsterdam offers just that.
It's located in a quiet alley at the entrance of Walking Street.
The staff is friendly and helpful, looking after you in anything. They even call you in the room when your guest is leaving in the morning checking if everything is ok.
In name of "convenience", there is a shuttle bus leaving from the hotel to Manila or Subic Bay every day.
Best Hotel Near Perimeter Road
The smaller red light district in Angeles City with girly bars especially busy in the afternoon.
This location is excellent for men that prefer enjoying life during the day and sleep at night.
• ABC Hotel; Their slogan is straight to the point: You only live once!
To give you an idea, it's a kind of "Playboy Mansion". Everything in this place is designed to offer an adult 5 stars experience.
just staying in one of its themed rooms is an experience by itself!
Even though there is lots of activity going on in and around the hotel, the rooms are well insulated and soundproofed.
There are restaurants, nightclubs, karaoke bars, and various shops all around within walking distance and SM Mall right across the road. Very convenient to pick up girls.
Not enough?
Then hear what they offer:
They have the most famous pool club on the roof where you can take your dates for a romantic evening.
Rooms with jacuzzi where you can do soapy games with the girls.
Opposite SM Mall where you can pick up local girls during the day.
Best restaurants and food in town.
What can you ask for more?
–
THINGS TO DO IN ANGELES CITY FOR ADULTS (WITH A LOCAL GIRL)
• Play Golf  – Angeles City surprisingly has many wonderful golf courses.
They are:
Mimosa golf course
Clark Sunvalley country club
Royal Garden country club
You can spend a day playing while spending time with your new girlfriend.
If you still don't have met a girl in Angeles City, you can meet cute cart girls on the course.
• Aqua Planet – It's an awesome place to spend the day having 25 different attractions of water games.
Not only is super fun, but the girls love it!
Before going, make sure to choose a nice swimming costume for your new girlfriend.
That way, you can take memorable pictures to store in your memories…
• Meet Girls Online – While relaxing in your hotel room, seduce Filipina girls on PinaLove.
This is a good habit to pipeline girls on the go.
• Aqua Beach Club – A place to chill, drink and listen to music in a vibrant ambiance.
Whenever I want to take a date somewhere or pick up a foreign girl, I go to Aqua Beach club.
You can relax by the pool having a few cocktails or anything for that matter, but I recommend to try the cocktails.
The best part you can either to choose to dress like a beach boy or smart as Casanova. It all depends on what time you decide to visit Aqua Beach Club.
The same applies to your girlfriend. In the evening, she is going to dress smart and in the afternoon she might go for a bikini.
RELATED ARTICLES