How To Plan a Thailand Sex Vacation
It is hard to plan a standard holiday, let's alone to plan a sex vacation to Thailand.
Besides the usual things like booking a flight, find accommodation and get a visa, you need to know where to meet Thai girls for sex.
If you can't get laid, that isn't a sex holiday but a standard vacation like the one you book in a travel agency.
I've traveled all over Thailand to meet sexy Thai girls and let me tell you it's one of the easiest countries in Asia where to have sex.
I'm going to share my exact system for planning a Thailand sex vacation so you know what exactly do and how much is going to cost you.
That way you don't need to worry about the details, but enjoy your vacation with beautiful and sexy Thai women 24/7.
First, get notepad and pen.
Then, write down your trip goals. Maybe you want a Thai girlfriend experience… Or have sex with two girls… Or try out a ladyboy.
It's critical writing down your goals because you are going to take action only if they are written by you.
Travelers without a clear plan, drift through their sex trip aimlessly, wondering why their adult holiday lacks purpose and excitement.
You need to know what you really want and focus on it.
Benefits of having a clear travel goals:
Reduce uncertainty;
Increase understanding;
Give a positive feeling of self achievement;
Improve purpose and excitement.
Now that you know exactly what you want from your sex vacation, it's time to make a holiday plan to achieve your goals.

Steps to Build a Sex Vacation Plan
The first step for a successful sex vacation is to:
Step 1: Create a Budget
It is important to have a clear budget to ensure an evenly spending during your sex vacation and you don't go into debts this holiday season.
Keep the plan simple, smart and flexible.
1) First, write down the total amount available to fund your holiday.
2) Divide the money into the different broad categories:
– Flight expenses
– Accommodation
– Food & restaurants
– Drinking & nightlife expenses
– Sex
– Attraction
– Other minor expenses
Allocate more money to the categories that are most important to you.
Below, an example of personal plan for a Pattaya sex vacation in 2019:
PATTAYA TRIP
Total Duration: 3 days
Total budget US$ 730
– Flight expenses = US$150
– Accommodation = US$120
– Food & restaurants = US$30
– Drinking & nightlife Expenses = US$150
– Sex = US$230
– Other minor expenses = US$50
You have noticed that most of the budget is been spent on sex, that's because I travel to get laid with beautiful girls.
So, focus your spending on things that matter the most to you.
Generally, Thai girl prices are cheap if you stay away from the red light districts.
Step 2: Choose The Destination
Defining where you wish to spend your sex vacation is vital.
Some destination have more prostitutes, others have more single girls that fuck for free.
And what are your personal preferences?
Do you prefer to lay down on a beach or you are the type of traveler that loves good restaurants, clubbing and VIP nights in the city?
Picking a destination is immensely important as it suit who you are.
Below the most popular sex tourism destinations in Thailand:
Sex in the City
You might choose a city in Thailand because you can hook up with singles not only hookers like in the sea destinations.
In fact, sex vacations to the Thai cities are great to meet University and office girls.
Bangkok
Chiang Mai
• Bangkok is the biggest city and business center in Thailand.
In Bangkok, you can hook up with thousands of university and office girls that have a fetish for foreign men…
Most of them hang out on popular Thailand dating site looking for foreign men.
If you don't get embarrassed to walk up a girl or fear rejection, you can meet girls in the university campus too.
There is always the option to have pay sex in the many soapy massage in Bangkok.
• Chiang Mai is located in the north part of Thailand. Beautiful white skin Thai girls are known to be sweet and charming.
Chiang Mai guest a wide number of University girls as well. Don't expect to find much nightlife and bars, but if you are a sweet talker and don't mind to be generous, women here will love you.
If you are looking to sponsor a university girl to make her your girlfriend, you can find more information on my Chiang Mai girl prices guide.
Sun, Sex & Sea
"Life is short and we live only once, don't wait, TAKE ACTION!"
For all the beach holidaymakers, Thailand being surrounded by sea, is well suited for a beach vacation.
The best spots to have a great sex vacation too, are:
Pattaya
Phuket
Krabi
• Pattaya is known to be the "Disneyland for Adults" and suit the budget travelers.
With hundreds of go-go bars, beer bars, clubs and sex massage shops, you are going to get laid.
Only a warning, most girls in Pattaya are mostly freelancer prostitutes, so don't expect to have sex for free.
The only downside in Pattaya is the unhygienic sea water; dirty, dirty, dirty.
However, the beaches are clean and you can enjoy a suntan in the company of a hot girl.
• Phuket attracts travelers that prefer higher standards of beaches, fine restaurants and exclusive parties.
Don't expect to find better-looking girls than in Pattaya as most of them are from the same region: Isaan.
However, Phuket girls prices are higher than in Pattaya girl prices.
• Krabi is located in the coastal region of South-West Thailand.
This province has miles of beaches and lush greenery to explore, better if in the company of a local Thai girl.
It's suitable for you if you prefer a destination less crowded with sex tourists and friendlier Thai girls.

Step 3: Plan to Date Thai Women Online
Don't let to the chances to meet local women during your trip by visiting clubs, bars or the nightlife districts.
In years of traveling around Thailand to meet and get laid with Thai girls, I've learned to use online dating sites to hook up with Thai women.
This way has provided me with hundreds of local girls hot for action.
The two main sites to hook up with Thai women are:
– Thai Friendly – This site has around 300.000 active members and it's available in Thai and English language.
This site attracts a good amount of Thai young girls who aren't fluent in English, so you can meet some real sweetheart girl on her first experience to meet a foreign man.
I've done a personal review on How to Easily Meet Thai Women With Thai Friendly after years of using this tool to date local Thai women.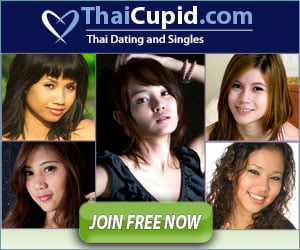 – Thai Cupid – It is the biggest dating site in Thailand with thousand of women looking for romance, relationship and why not, a night stand.
You can find girls online anytime to have a chat.
The chat is easy to use, so you can talk with multiple girls at the same time.
Step 4: Decide Where to Stay
There are many types of accommodations in Thailand.
From the normal hotel or resort to the sex hotels where you can indulge in lust with their amenities.
The essential amenities during an erotic vacation in Thailand are:
– Bedroom with mirrors. The more mirrors, the better. Next to the bed or on the ceiling is a must.
– Find out the closing time to access the pool. It's awesome to have some water game late at night.
– Bathroom size. Do they have Jacuzzi? Jacuzzi is great to have a threesome.
The last but not the least; make sure the hotel is girl friendly
Step 5: Decide What to Pack
Packing for a sex vacation is as simple as any other adventures.
The only few notes of cautions: sex toys are illegal in Thailand. So leave them at home and avoid troubles with airport custom.
If you want to get sex, buy them from street vendors once in Thailand.
Always bring your type of condoms that usually you use in your home country. You don't want to go away for the holiday and come back with a gift that keeps on giving.
Thailand mostly sells Durex and other local manufactured condoms. They are crap and expensive. The only brand I recommend is "Akamoto" from Japan.
Why? Because they are very thin (great pleasure) and extremely safe (rarely they crack).
Go on your trip and have fun! Head to the airport, board your plane (don't forget your passport!), and enjoy the fruits of your labor.
Now that you have a written plan, your sex vacation in Thailand is going to be a success.