Hua Hin Sex Guide For Single Men
If you would like to meet girls in Hua Hin hot for action so you can get laid and have fun, this guide is going to help you.
I assume you don't visit Hua Hin only to visit the temples, lay on the beach and eat spicy food. But also to have sex with young and beautiful Thai girls.
Hua Hin is a family destination, so don't expect to find red light areas all around town. But that doesn't mean there aren't opportunities to get laid with Thai girls. On the contrary, horny local girls are abundant.
This guide's first section focuses on the P4P scene (Pay for Play), while the second section is all about how to meet everyday girls in Hua Hin (non-prostitutes).
This Hua Hin sex guide was last updated on 06 February 2020
***
Contents
Click a link to skip to that section. Don't skip any sections!
***
Intro To Hua Hin Sex Life
General information about the sex culture in Hua Hin
Where To Find Sex In Hua Hin
An overview of the best places where to have sex in Hua Hin
Typical Prices For Sex
Hua Hin girl prices for short and long term rental
What About Sex And Girls In Hua Hin?
Hua Hin sex life: how to get laid in Hua Hin
Where To Find Hua Hin Girls
Best sites and apps to meet girls in Hua Hin
How To Get A Holiday Girlfriend In Hua Hin
How to meet and date Hua Hin women during your vacation
–
Intro To Hua Hin Sex Life
Hua Hin is a low key destination for sex tourism in Thailand compare to Phuket or Pattaya. In fact, it is advertised as a family destination.
However, it's an exciting surprise to find out two red light areas for tourists, and a nightlife area popular among the locals…
Hua Hin Walking Street – Also known as Soi Bintabaht, this is the main red-light district in Hua Hin. It is located just behind the Hilton hotel. There are several girlie bars and massage shops offering happy endings.
Soi 80 – This is the second foreign-friendly red light area with several beer bars and girls.
Thanon Phetkasem – It's the main nightlife area in Hua Hin where locals hang out at night. There are Karaoke bars, nightclubs, and pubs.
Most of the Hua Hin sex tourism takes place in Walking Street and Soi 80, where the majority of Thai girls are from Isaan. Meaning your only chance to get laid is to pay for it.
Instead, in Thanon Phetkasem, you can find most Hua Hin girls, but to have any chance of hook up, you should be able to speak Thai. Most girls there not only can't speak any English, but they prefer to hang out with Thai men.
If you want to meet genuine Thai girls (no prostitutes) in Hua Hin who can speak English and are into foreign men, the best way is to use a popular dating site. Every day Thai girls don't hang out in seedy bars in the red-light districts. They use dating sites to meet foreign men.
Proper Hua Hin girls are sweet, genuine, and look gorgeous. If you are looking for a girlfriend experience in Thailand, Hua Hin women are great.
Where To Find Sex In Hua Hin
The best places where to find girls for sex in Hua Hin are…

1. Online
There are several apps and sites in Thailand to find girls for sex. But in Hua Hin, the only site that is worth the investment is Thai Cupid. There are many civilian girls eager to hook up with a foreign man.
Don't need to be vague about what you want even when the girls tell you they are looking only for a serious relationship. Yet, the reality is they don't want to appear like easy girls, but they want to fuck as much as you.
Get in contact, ask to meet up for a few drinks, be nice and you'll get rewarded. Just don't hint anything sexual, and the girls will follow your lead.

2. Red Light Districts
There are two red light districts in Hua Hin: Walking Street and Soi 80. Both streets have a good amount of girlie bars, erotic massage shops, and wild girls.
There are some hot girls, but you have to wade through a lot of average 30's and 40's milfs to find the gems. Be patient.

3. Soapy Massage Parlor
The only soapy massage parlor that offers body to body massage is Lee Lao Dee. It is a few hundred meters from the night market.
The best time to visit is after 5 pm when you can find the most girls.

4. Erotic Massage Parlor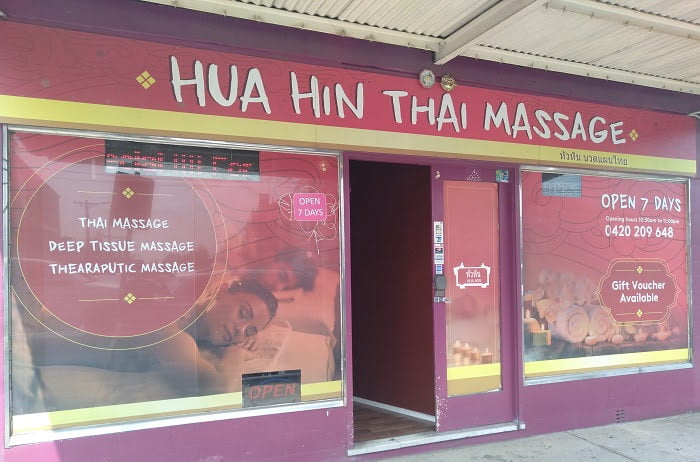 There are several small massage shops in Soi 80 that offer happy ending massages… And if those aren't enough, behind the corner of Soi Bintabaht, there is an excellent erotic parlor called Tropical Massage.

5. Nightclubs And Pick Up Bars
Thanon Phetkasem is the area for nightlife in Hua Hin. The most famous nightclubs are located on this road.
There are nightclubs for locals with a low percentage of hookers, the most famous is Hi 4 club. It has the classic Thai set up: live band and standing tables.
For Foreigners, Panama Bar is the most popular pick up bar in Hua Hin. Most girls are freelancers expecting some money the next morning.

6. Street Hookers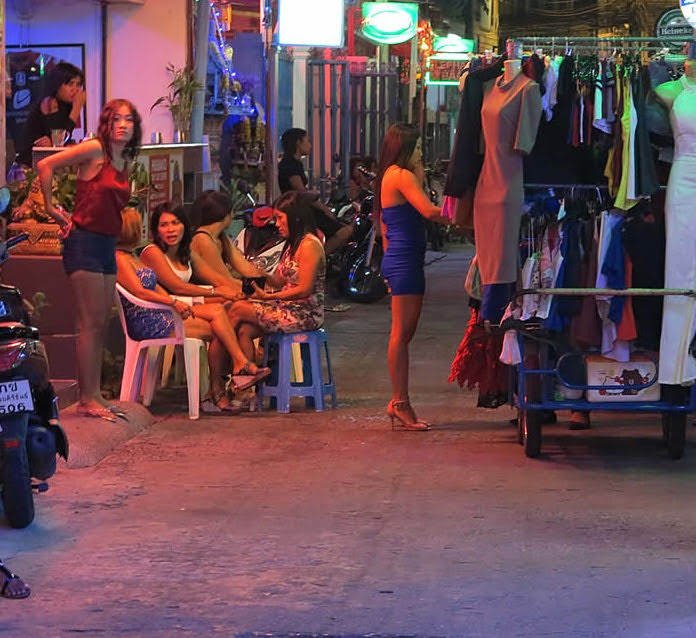 Late at night, you can find several street hookers outside the nightclubs and bars popular among foreigners like Hi 4 and Panama Bar.
After 10 pm right outside the main entrance of the Hilton Hotel, there are freelancers waiting for customers.

7. Escort Service
There are a few escorts available in Hua Hin. But not a popular service because Hua Hin nightlife offers a few other less costly options for meeting local hookers.
Typical Prices For Sex
All in all Hua Hin is a cheap sea destination with similar prices to Pattaya.
The most you are going to pay a girl for all night is 3.000 baht in Deep Bar. Yes, the girls are good looking and young, but for the same amount, you can rent a Thai girl for a few days.
Anyway, there are plenty of options for any budget:
Erotic Massage shops: 1.000 baht for a massage with a blow job or 1.500 baht full service.
Girlie Bars: 300 baht bar fine in most bars, some want 500 baht. For the girls 1.500 baht short time (2 hours sex) or 2.000 baht long time (all night).
Freelancers in the nightclub: prices vary depending on her look, age, time of the year and many more factors. But in general, no more than 1.000 baht for a short time or 1.500 baht for all night.
Girls online: some girls are looking for a long term pay off while others need cash immediately. in any case, it is a nice gesture from your side to put a 500 baht tip in her bag or to buy a gift.
What About Sex And Girls In Hua Hin?
If you want to meet Hua Hin girls for casual sex or a serious relationship, you have plenty of options at your disposal.
You have the usual Thai sex scene, with bar girls and massage girls available if you don't mind to pay for sex. But there is also plenty of everyday girls dreaming of meeting a foreign man.
There are plenty of ladies on these dating sites who are happy to meet you for casual sex as far as you behave like a gentleman. Girls online are more discreet and beautiful than bar girls or massage girls.
It's a treat to hook up with a Hua Hin girl that doesn't work in the red light areas because they are mellow, friendly and accommodating. If you are looking for a Thai girlfriend experience, girls here are not only excellent girlfriend material but also potential wives.
Having sex with everyday girls in Hua Hin is very different than having sex with a prostitute.
Working girls are only interested in your money, and they have no feelings or so ever for you. Instead, when you get laid with a regular girl, she wants to please you because she feels for you.
Not to mention the possibility of getting an STD (sexually transmitted disease) from a hooker is way higher.
Where To Find Hua Hin Girls
There are the usual sleazy places in the red-light district that offer easy girls for sex. I've talked earlier about the best places to find sex in Hua Hin earlier in this guide. But it isn't everyone cups of tea.
Spend your holiday with an everyday girl isn't the same thing to spend time with a hooker.
First, hookers have a low education that can make a dog feel bored with them. Second, their main interest is only money. Besides sex, there isn't much they can offer.
Now just imagine spending your holiday with a beautiful, smart and horny girl that is into you, not your money…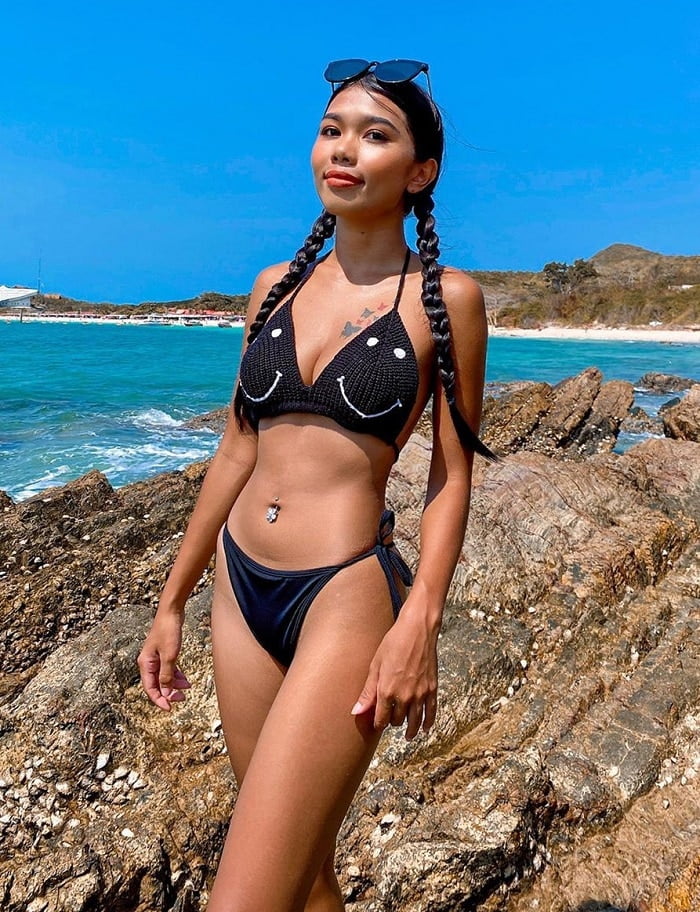 You can have the opportunity to visit Hua Hin with the eyes of a local during the day… And at night have long sessions of sex with a woman that cares about you.
But where to find regular girls?
The best way for a foreign man to hook up with a nice Hua Hin girl is online. There are a few sites and apps that connect foreign men with local Thai girls. Some website is all about sex… Others are about relationships and as well as friendships.
For example, on Asian Match Mate you can find couples and singles for threesome or orgies. It's all about sex. Instead on sites like Thai Friendly, you can find a regular Thai girl to spend the holiday together.
To get started, write a few lines about yourself, upload your best photos, and chat with a few girls.
Once you have found your match, meet her in Hua Hin.
How To Get A Holiday Girlfriend in Hua Hin
If you are wondering how to get a girlfriend in Hua Hin to spend the holiday together, I'm going to show you a simple way.
Having a temporary Thai girlfriend to share romantic and intimate moments is the best way to relax in this beach town.
She can help you sort out things, be your best friend during the day, and lover at night. You are going to experience Thai culture very intimately.
The tricky part is to find a local girl that can speak English, be attracted to foreign men but also don't be a hooker.
In this regard, the best solution is to game online. Use apps and sites that Hua Hin girls use to meet foreign men. The most popular site at the moment is Thai Cupid.
If you want to find a temporary girlfriend, there is no point in visiting the red-light districts when there are so many eager Thai girls online.
They are on a dating site because they want to meet a foreign… And you want to meet a girl in Hua Hin. It's a win-win.
Start by chatting with a few girls, build a list of potential girlfriends, and once in Hua Hin, meet up.
I hope the Hua Hin sex guide has given you some info. Enjoy the beach!
RELATED ARTICLES