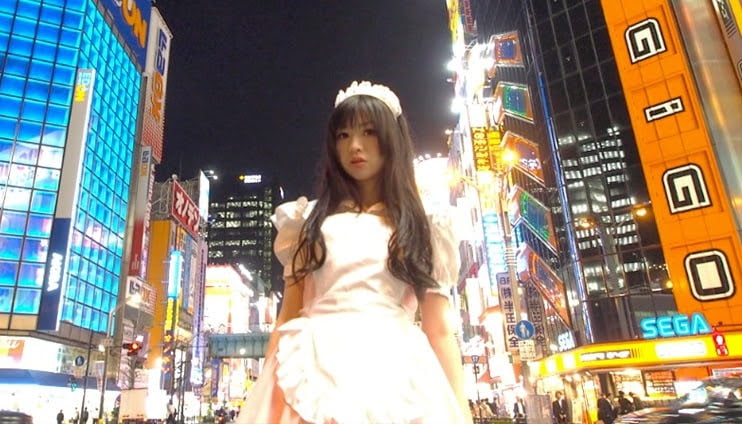 Japan Sex Guide For Single Men
If you would like to experience a sex holiday in Japan and want to know the best locations where to find sexy Japanese girls hot for action, this sex guide has all the info you need.
Japan has a huge sex industry that provides excellent services but most of them are inaccessible to foreigners.
If you don't where to go and how to deal with the doormen, you might find yourself disappointed and angry about your sexual experience in Japan. It isn't fun to get rejected by a brothel or nightclub just because you aren't Japanese.
You should enjoy the country and the beautiful women, not get ashamed.
So, I'm going to cover all the things you should know to have a fun sex vacation in Japan. That way you'll feel welcome and walk away from the session happy and satisfied.
This guide is going to focus on P4P scene (Pay for Play). If you prefer to meet and date quality Japanese girls, then get on a popular Japanese dating site instead.
This Japanese Sex Guide was last updated on 08 January 2020
Contents
Click a link to skip to that section. Don't skip any sections!
***
Intro to Sex Tourism in Japan
General information about Japan sex culture
Where to Find Sex in Japan
An overview of the best places to get laid
Typical Prices For Sex
General prices for Japanese girls to help you budget your adventure
How To Get A Holiday Girlfriend
How to date Japanese women during your vacation
Best Cities in Japan to Hook Up
Best destinations to meet girls and to get laid in Japan
Must to Do During a Japanese Sex Tour
Mongering activities in Japan
Best Sex Hotels In Japan
Love hotels for your erotic activities
–
Intro To Sex Tourism In Japan
Japan isn't as famous as Thailand or the Philippines for sex tourism mostly because the sex industry is self-contained to Japanese users. But in recent years, more and more travelers go to Japan to enjoy the girls and the sex scene.
However, the sex industry is still not very much open to foreigners, only a handful of sex venues are willing to service gaijins (foreigners).
The biggest reason is the language barrier. The girls working there can't speak much English. So, it's hard for the girls to explain the rules and communicate with foreign customers.
It might sound strange but in Japan, any sexual experience gives a lot of importance to communication and romantic acts like french kissing and hugs.
In fact, when using the services of prostitutes, it feels likes making love to a girlfriend rather than having sex with a hooker. This is known as "girlfriend experience" (GFE).
As you walk the numerous red-light districts around Japan, you might get the impression that prostitution is legal, after all, it's everywhere.
The country is home to its own richly diverse and uniquely branded sex trade establishments such as the soaplands, blow job bars and image clubs…
But the reality is that sex in exchange for money is illegal in Japan.
However, if you pay for some other "service" and proceed to have sex by "private agreement," the law does not recognize it as prostitution. Yes, it's a loophole.
Sex in Japan can be found mostly in the red light districts but also in general buildings like M's Tokyo…
When going for sex service in Japan, be aware of business without a website or with no reputation, a few places are manipulative forward tourists.
One search and you will come across crazy stories on how tourists were drugged, had their credit cards maxed out, and worse.
The good thing is you don't need necessarily to pay for sex in Japan. There are many other ways to meet Japanese girls and get laid for free, which I'm going to reveal later.
This Japanese sex travel guide will tell you how much things cost, how to stay safe, the best places to find girls, and everything in between!
What About Girls & Sex In Japan
Japan sex culture is very open-minded, traditionally hasn't linked sex with guilt, shame, or taboos.
Premarital sex isn't associated with sin the way it is in other cultures. Instead, in Japan, sex is regarded as a natural urge.
In fact, sex outside one's marriage is even somewhat normal. Meaning, once you hook up with a girl is easy to have sex.
Also, they aren't very keen on using condoms most probably because HIV is almost unheard of. So, it's up to you cover up. I'm referring to everyday girls here…
Ha! Native Japanese prostitutes are different from any Japanese prostitutes you may have experienced in other countries.
Japanese prostitutes operating in Japan embed the cultural motto that the 'customer is king'.
Most J-girls take it as a personal goal to perform the very best in customer service, whether they are an escort, a soapland attendant or a pink salon blowjob girl.
You'll get blow away from the sexual service in the country. She'll hug and kiss you before starting the sexual service… And make you cum multiple time.
Their services are expensive compared to other Asian countries, but they are totally worth it.
However, it isn't all about paid sex in Japan. Actually, the opposite is true, there is plenty of easy Japanese women eager to get laid with foreign men…
If that isn't enough, you can find cougar women ready to spend on you for casual sex. It's no secret that many married Japanese ladies have no sex with their husband.
Also, there are girls who are well-traveled or study abroad and crave to have sex with a gaijin (foreigner).
If that isn't enough, there are couples looking for single men to join them for a session (later in this article, I'm going to tell you where to find this kinds of sexual activities).
What about sex and Japanese women?
Women in Japan are generally open to the idea of having sex with strangers. Don't be surprised to get laid the first night with a girl just met in a nightclub or after a date.
The best part is their gentle nature and respect forward men, they know how to please you.
Having sex with a Japanese woman is a truly unforgettable experience, it's hard to find women so devoted.
Where to Find Sex in Japan
You are traveling to Japan because you want to get laid with beautiful local girls but you don't know where to get started.
Here my review of the best places to hook up with Japanese girls, starting with…
Online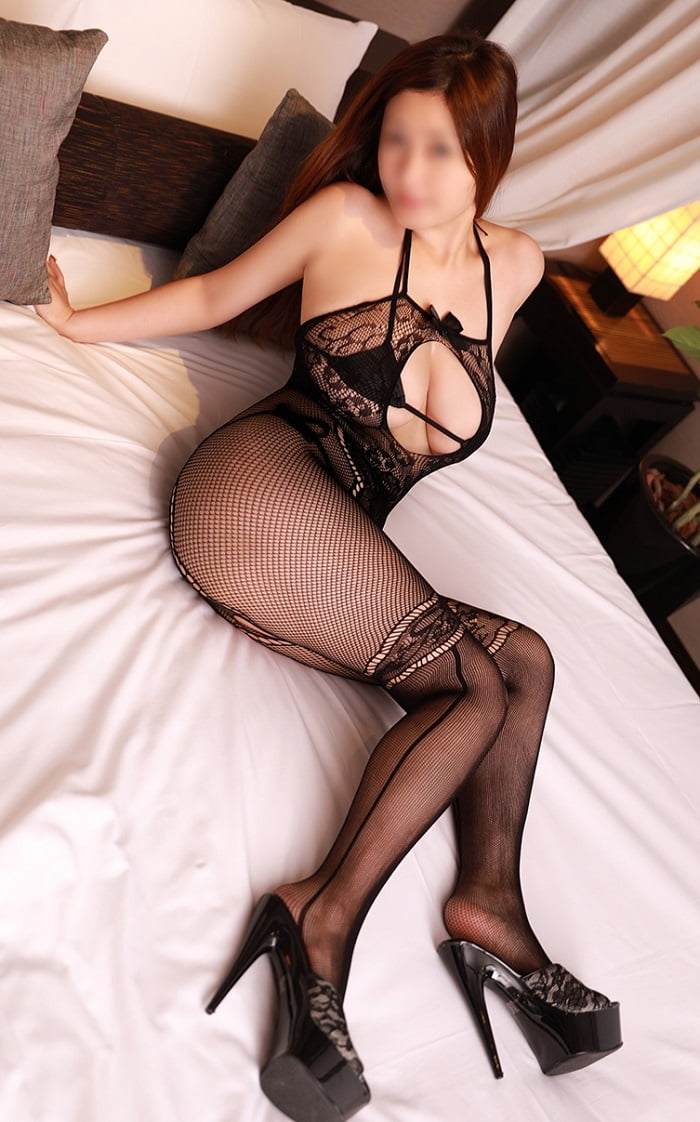 In the last 10 years going online to meet girls is become the norm. It isn't any more a taboo or a tool used by the losers, but an efficient way to hook up with Japan girls.
In fact, most "gaijin hunters" (foreigner obsessed girls) don't like to go out at night in clubs or bars, so they use sites like Asian Match Mate to find sexual partners.
The reason is that most women are in their 30s and 40s, clubbing isn't any more an interesting thing to do, but sex is.
In the mixed, there are also couples searching for men to have a threesome or simply satisfy her. Most couples are the man foreigner and the girls Japanese.
Nightclubs & Pick Up Bars
If you love to go out at night and pick up girls, you should focus on gaijin-friendly venues.
The fact is most places don't allow foreign people. Even if that is discriminating, actually it's a good thing because you can be sure to find Japanese girls into foreign men whenever you are allowed in.
It's easy to hook up with party girls, but keep in mind that in Japan touching or kissing in public is seen as a creepy act.
Hold on your horses, just have a good time with the girls and go with the flow. At the end of the night, just go for a love hotel or back to your room and she will follow your lead.
if this is your type of game, the best nightlife and sexy girls can be found in Tokyo and Osaka.
Red Light Districts – Brothels
The sure option to have sex in Japan is by visiting the brothels in the red light districts.
Every city in Japan has a red light area with pink salons, soaplands and brothels. The thing is, not all sex venues welcome foreigners, only a handful.
The best thing is to consult my sex guide by the city in Japan where I recommend gaijin-friendly entrainments.
The standard rate for a BJ starts at 3.000 yen and full sex at 13.000 yen. Tokyo is the most expensive city while Kyoto is one of the cheapest.
Japan Hookers in The Streets
You hardly will find Japanese hookers in the streets as most girls work as an independent escort or for agencies.
However, that doesn't mean there aren't street hookers in Japan. In the street of Tokyo for example, you can find foreign prostitutes from China, Thailand, Vietnam and sometime Filipina.
They are the cheapest form of prostitution in Japan, but also less controlled. While Japanese girls go through periodical health check-ups, foreign street hookers might carry STD.
Japanese Escorts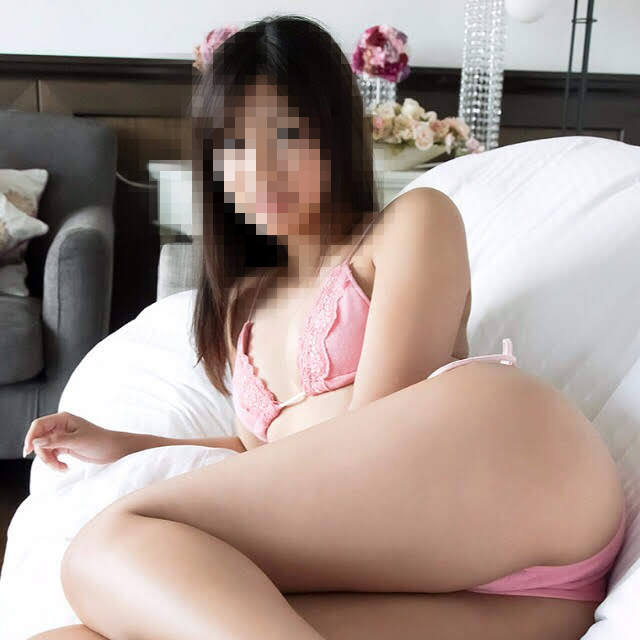 In the big cities, you can find call girls from all over the world alongside Japanese escorts.
There are independent escorts as well as agencies that provide in-call or out-call services by the hours.
You can easily find an escort by checking your hotel reception for flyers marketing these services. Also, online you can find escort directories, agency websites or personal ads.
Most escorts only service Japanese men, but if the website or flyer is written in English, means they service foreigners too.
Agencies prices are about 40% higher than independent escorts, but in my experience, the girls are better trained and carry a health card.
Japanese girl prices start at 14.000 yen up to 70.000 yen per hour.
Japanese Soaplands – Japan Sex Massage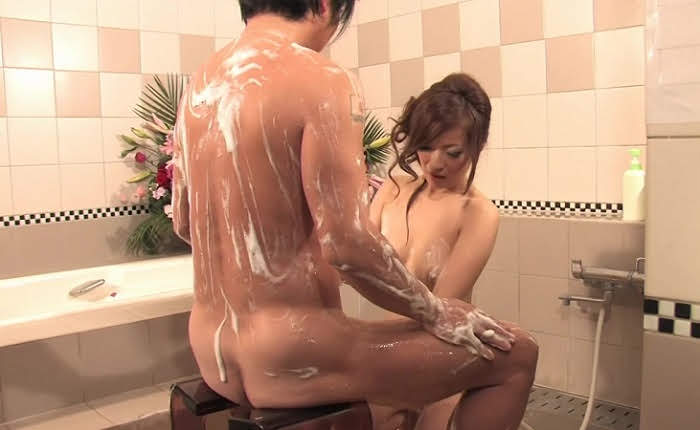 Soaplands are common in Japan red light districts, most probably the most popular form of paid sex. The reason is simple: they are very good.
Japanese girls offering sex massage are trained to service and please a man to all a new level.
This is the sequence:
you get greeted
kissed and hugged
she undresses you and her
give a blow job
get bathed while she carrying on the blow job
go for a body to body massage
sex
hug and cuddles on the bed
get dressed up and offered a drink
Well. if you think such service only exists in paradise, now you know that in a Japanese soapland is the standard.
The rate starts at 13.000 yen for the shortest time available (40 minutes) but for the standard sex massage of 80.000 yen, expect to pay at least 18.000 yen.
Sex Clubs In Japan Are Now Strip Clubs
Until three years ago you could walk in a Japanese sex club, watch a striptease and have sex with the dancers.
Nowadays, you can only watch the girls stripping and take a photo (with a bikini on)…
The reason sex clubs got teamed down is they were a were health risks for workers and customers.
The shows are entraining and usually last 1-2 hours for a modest 3.000-7.000 yen entrance fee, depending on the city.
If you have spare time, consider a visit.
Typical Prices For Sex
• Fix Prices For Sex
When visiting a business that sells sex, the prices are fixed and can't be negotiated. You can ask for the menu and pick the service you need.
Here a list of standard prices for each business type:
Soapland: The price for a happy ending massage starts at 15.000 yen for 40 minutes all inclusive. The most requested 80 minutes service start at 24.000 yen.
Brothels: Price start at 10.000 yen in Matsushima Shinchi in Osaka, but on average expect to pay 16.000 yen.
Pink Salon (Blow Job Bars): Start at 3.000 yen for the basic 30 minutes BJ. Rotation BJ starts at 7.000 yen.
Escorts: Price starts at 14.000 yen for 40 minutes, it doesn't include transportation. Typically, you should expect to pay around 16.000-18.000 when adding all the extras. These are the cheapest escorts, a hot girl charges 30.000+ yen for one hour.
• Variable Prices For Sex
This refers to girls that work for themselves life freelancers and street hookers or everyday girls that need a side income. Their prices are variable based on their location, age, the way you interact and present yourself.
These prices are just an indication to guide you:
Street hookers: prostitutes in the street are mostly from other Asian countries, starting price at 4.000 for 2 hours or 7.000 for all night.
Girls on Dating Sites: just pay for the monthly subscription of US$20 for the membership on a Japanese dating site, and start meeting girls who love to fuck for free.
Hookup Sites: if you want to get a girlfriend with benefits and don't mind to be a "sugar daddy", plenty of girls on Seeking Arrangement.
If paying for sex isn't your thing, but you prefer a "girlfriend experience" with a Japanese girl,  consider reading the next section where I explain how to get laid with everyday girls for the price of a meal or coffee.
How To Get a Holiday Girlfriend in Japan
Are you looking for more than just sex? Wish to meet a Japanese girl to spend your holiday together, and why not, fall in love?
There are Japanese women of all ages that are into foreign men, some is looking for a quick hook up, others for a relationship…
In both cases, having a Japanese girlfriend showing you around and helping you with the language barrier is a real treat.
Imagine having a tour guide during the day making you experience the Japanese culture while at night be a passionate lover.
No need to waste time in nightclubs trying to pick up girls or pay the services of a prostitute when you can simply meet them online.
Dating site like Japan Cupid has hundreds of single girls craving to meet a foreign man and having a great time together.
Most of these girls are well-traveled or studied abroad so can speak English pretty well. You might know this already, in Japan there are a handful of Japanese girls who can speak English, and even less who like foreign men.
So, going online is a great strategy to have in your arsenal if your intention is to meet girls in Japan.
Just upload a few nice pictures, introduce yourself, message a few girls and get to know each other before your arrival in Japan.
Best Cities In Japan To Hook Up
Tokyo – The most foreign-friendly city in Japan.
The amount of sexy girls and sexual entrainments is outstanding. If it's your first time in Japan, Tokyo is a must.
Kyoto – The city has 3 well known red light areas.
The Japanese girls here are friendly and welcoming. If you prefer a more Japanese intimate experience, Kyoto is for you.
Osaka – The second biggest city in Japan.
There are red light areas as well as a vibrant nightlife. It's a good place to hook up with everyday girls.
Kawasaki – It's an unfriendly destination for foreigners.
If you want to enjoy yourself and have a chance to hook up, you need to speak some basic Japanese.
Must To Do During A Japanese Sex Tour
If you are planning a Japanese sex tour, you'll find most cities to have at least a red light district. Japan has a lot to offer in sex activities to keep you busy day and night.
Let's find out the most interesting things to do in Japan…
• Get A Blow Job In A Pink Salon
It's fun and cheap, you should try this interesting experience. Sit down and relax while she sucks you off… and don't forget to buy extra services for more pleasure.
Tokyo as the most foreign-friendly soaplands, but Osaka is also a good destination.
• Go For A Happy Ending Massage
Any city in Japan has a few soaplands that provide top-notch services.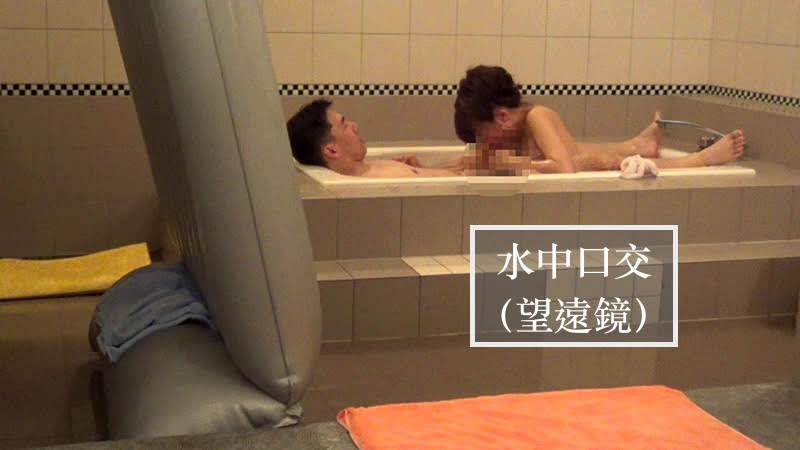 You get bath by a sexy naked girl, sucked off, then a body to body massage and at last, you can blow your load.
It's just an amazing sexual experience.
Tokyo has the best soaplands, I talk about them in the Tokyo sex guide.
• Visit Osaka
Overall, Osaka is a great destination if women are the reason you travel to Japan.
There are many curious girls who want to meet a gaijin, but there aren't as many foreigners as in Tokyo so you the upper hand.
Also, you can enjoy the three red light districts in the city and indulge in all sorts of sexual activities, from the infamous soapland to the blow job bars.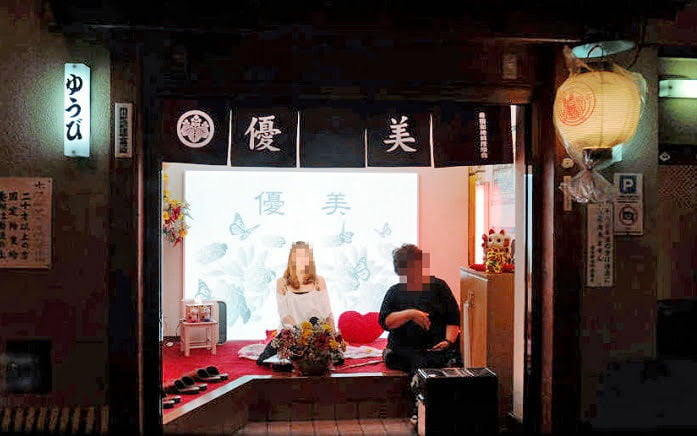 Osaka offers one of the best sex life in Japan for expatriates and travelers.
• Visit Akihabara
Akihabara is an electronic district in Tokyo famous not only for the quantity of technology on the shelf but also for the cute and sexy maids working in the maid cafes.
The moment you get out of the Akihabara station, you see massive ads full of little anime girls in provocative poses and cafe maids…
If you are into sex toys, here you can find various products which you probably didn't even know they existed.
Visit M's, Tokyo's largest sex department store and bring your sex fantasies to life. Not enough? Next door there is Don Quijote, another sex store.
The best accommodation in this area is Hotel Akihabaraeki-Denkigaiguchi.
Best Sex Hotels in Japan
Sex Hotels are known in Japan as love hotels. It might sound more romantic but at the end of the day, single guys and couples go there to have sex…
The Japanese have invented the love hotels, and with 30.000 all around Japan, it's hard don't walk by one.
But, what are they?
They are simply rooms decorated and services to enhanced your sexual experience with a partner. Can be the girl you have just met or your wife. Love hotels are a wonderful place to have sex.
Below, you can find the best sex hotels in Japan in the major cities:
Water Hotel CC in Osaka– With over 38 different types of rooms and 8 different types of lighting, you can without a doubt find the perfect room to match the particular experience you are after.
Hotel In The Green in Kyoto– The rooms are big and the concept is kinky. The rooms have a jacuzzi to do water sports with the girls.
Restay Hiroshima in Hiroshima – Big theme rooms, jacuzzi and sexual equipment make this love hotel one of the best in the city.
This conclude the Japan Sex Guide. Have fun!