Angeles City Travel Guide For Single Men
The Ultimate Man's Travel Guide To Angeles City 
Travelers that are more price-conscious or simply prefer a more relaxed pace often travel to Angeles City in the Philippines. Angeles City is gaining world fame today as the entertainment capital of the Philippines.
It distinguishes itself as one of the fastest-growing cities outside of Metro Manila. The bars along Fields Avenue and A Santos Street will leave a lasting impression.
Where Is Angeles City?
Go and explore this city in the heart of Pampanga (or province of Pampanga), located about 80 kilometers north of Manila and can be reached in an hour, however traffic congestion can extend the journey up to a total of two hours.
First time visitors are advised to fly into Clark International Airport to avoid the hassle of traveling over land from Ninoy Aquino International Airport in Manila.
"The sheer volume of girls is staggering"
Angeles City is the most popular and infamous travel and sex destination in the Philippines, and for good reasons. The main difference between Angeles City and Manila is that one price pays for everything.
Once the barfine is paid, the lady is yours for the night, sex and everything included. Bar fines can be as little as 1800 pesos or $40 USD! You can tip the lady if she provides good service, but it is not required.
Your date will usually stay with you all night long and sleep in late. Sex in the morning and afternoon are also usually included. If you really want to pinch pennies you could head over to Blow Row or A Santos Street. These areas offer blow-jobs for as little as 500 pesos or a BJ/sex combo for 800 pesos.

Angeles City Nightlife
Angeles city is a PARTY EVERY DAY of the year and its famed nightlife runs the full spectrum
Although the extravagant girly or go-go bar scene is what particularly makes it exceptional in the world, other establishments such as the numerous discos, live band venues, pubs and KTVs make Angeles City a fantastic destination for any kind of nightlife escapade.
In general, nights in this city are liveliest during the weekends and quietest on Sundays and Mondays. But worry not, as most all nightlife venues are open any days of the week.
Fields Avenue is the main nightlife strip with hundreds of girly clubs or go-go bars, the biggest tourist area and attraction in Angeles City.
This area has somehow survived the closing of Clark Air Base and remains an R&R (rest and recreation) style of vacation retreat for unaccompanied men who enjoy exciting nightlife!
I've wrote the Philippine's girl guide packed with useful info to clear some of your thoughts about filipino girls and tips to get you laid.
Which girl suit you?
The school gal, or maybe the Pro, or the Big Score.
There is only one way to find out; Click Here
IT IS FREE!
Field Avenue: Main Nightlife Strip
In the night Field Avenue road go crazy with thousands of beautiful and sexy filipina girls having fun.
There are hundreds of gogos, bars and the best clubs in Field Avenue and where usually tourist walk around. Field Avenue is double in size in the last 5 years, thanks to massive investments from South Korean business men.
You will notice immediately the new area by new building and a superior quality of girls that caterer mostly to Asian men. The old Field Avenue Street, is mostly manage by European and American, where history talk for itself.
Typical Costs
Sex: Fields Avenue is where the action is. At one end, labeled "walking street" (even though lots of vehicles make their way through) there are dozens of go go bars.

Barfines vary greatly from one place to the next. Unlike Thailand, Vietnam or Cambodia, the barfine here is all inclusive. Whatever you pay to the bar is all you pay period. You don't have to negotiate anything with the girl.

In some of the bigger bars the barfines are now as high as 3000 pesos ($73 US) for "spotlight dancers." Normally though you'll pay 1500 – 2000 pesos ($37-$48 US) at most bars. Prices are lower on side streets and Perimeter Road. See below:
Prices: 1000 Pesos in Perimeter will get you a blowjob in house. 1500-2200 Pesos in Perimeter will get you long time till the next day.

700 Pesos will get you short time (2 hours) in A Santos Street (Blow row) in house or back at your hotel. 1000-1200 Pesos will get you short time in Field Avenue.

2000-3000 Pesos in Field avenue will get you long time. 3000-5000 Peso will get you long time with a stunner from any bar in Field Avenue.
Accommodation: There are top of the range hotels in AC like the ABC with a standard room rate per night of P5000 ($100 US) right down to budget hotels like the brass knob at P1000 ($20) per night for a standard room.

Budget Hotel prices start at around 1000 pesos(20$) per night and go upward from there. Medium priced hotel will sit you back at 2500 pesos(50$) and luxury starting from 5000 pesos(100$).
Food: The city's culinary spectrum has broadened significantly and extensively. It can be said that Angeles easily embraced international cuisine due to its local talent's natural aptitude and eagerness to learn new methods of preparing dishes.

Food has never tasted this good or this rich in the self-avowed entertainment capital of the Philippines. Western meals at restaurants and cafe cost from $5-10 and upwards. I don't advise to eat from the streets. Tequila reef, Kokomos and Margarita station are very popular restaurant.
Transportation: Public transportation is very uncomfortable. There are no buses except heading out of town, and taxis are few and very expensive.

The two main forms of transportation, Jeepneys and trikes (motorcycles attached to passenger boxes). Moreover, trikes in AC are a rip-off because they charge the highest rates in the Philippines from P50 up to even P200(1-4$).
Tips & Tricks
Do not carry unnecessary valuables on your person, especially something that will catch attention as watches , bling, etc.
Avoid massage parlors, unless you really want a massage. There are no extras at these places.
Watch your chits/bill – It is easy to lose control on the LD (lady drinks) when in company of a beautiful filipina girl. Pay the bill always in cash and whenever possible try to give small note instead of big ones.
Ask before exchange phone number – Ask girl if its ok to swap phone numbers in the open/public view in a bar or A go go.
LD (Lady drinks) – Make its a 'single' and not a double ladies drink.
Minimum legal age is 18 – If police get involve, it might cost you up to P100000. If you don't pay requested police bribe you might end up in prison for many years.
Avoid freelancers that work their way up and down Fields Avenue. There is usually a reason they aren't working in a bar (transgender, can't pass STD test, etc), and whatever it is probably isn't good for you.
DATE PHILIPPINE WOMEN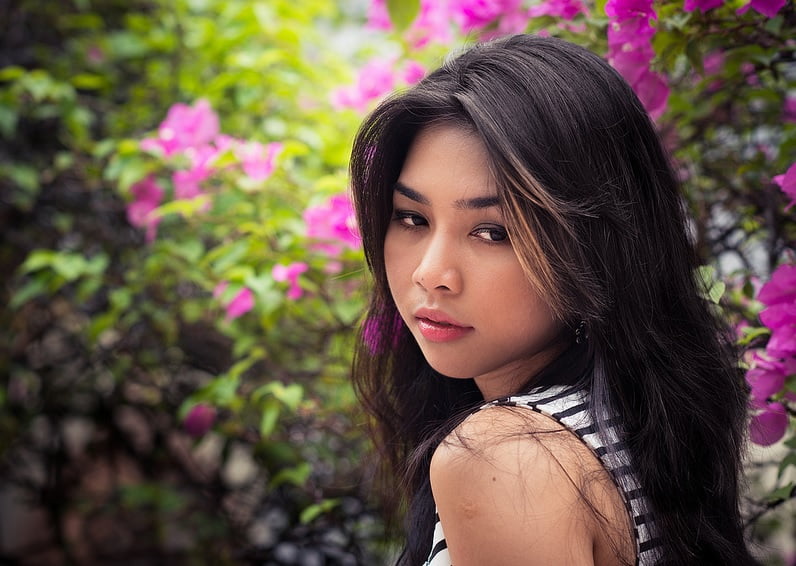 Are you looking for a Filipina to be your girlfriend? Do you want to have feeling of affection and a personal connection?
You aren't alone, most men need an attachment to a woman, and why not a young and attractive Filipina. If this is the case, you need a date.
You can share experiences, spend time together, go around the country in love and make your dream holiday a reality. You think isn't possible, is it? An old man can't have a loving relationship with a young girl, isn't it?
Well, in Philippines not only it is possible but it is easy with the right guidance.
Filipino women dream to meet a decent western man to spend time together, have a conversation, caring you and be your girlfriends. There are hundreds of university and office girls looking for you. If you are wondering why you didn't meet one yet, the simple and play answer is "you didn't look for in the right places". Beer bars, AGo-Go bars, red light districts don't have good girls, only hookers and money diggers.
This is the reality for most tourists going to Asia. I know, it is sad, but you can make the difference for yourself. If you are looking for good girls, carry on reading the next chapter and learn how you can meet attractive local women with ease.
And YOU too would be sad if you'd know what you are missing out.
X
How to Meet Local Women in Angeles City
When it comes to meeting "good" local Pinay women in Philippines, you basically have three options.
Walk around the town looking for cute girls working in restaurants, shops and malls. Basically women that earn their money honestly without given away their pussy to the first tourist witch say "hi" to them.

If you see a cute waitresses, just sit an have a coffee. Smile and if she feel good about it, start a general conversation with a compliment; "You know, you look so cute". This is an ice break opener and will lead to get her phone number, go out and ultimately bang her.
Visit nightclubs and discos in Angeles. Girls need to go out to have some fun time to time, and why not to meet someone in the club. There are few type of girls in these clubs, the major two are; freelancers and curious girls.

– Freelancers are difficult to be identify, they come in different shapes and forms. Some might just adding extra cash to her daily job, others are full time professional hookers. Easily approachable and pleasant to deal with, you shouldn't have any issue to make a deal. They love party and fun, if you are like minded you will have a great time.

– The curious girls are usually young, they work and they want to meet a westerner man to learn more about their world. They find Western men attractive (they look so exotic) but so far didn't have any luck in meeting the right one. This is your time and don't miss on the opportunity, happen rarely to meet a "curious girl".

 Online Dating Sites in Philippines. Every Pinay girls have access to internet and have at least one account on a dating site.

It is convenient to meet someone on the net because you have a great choice of girls, you can talk with multiple women at the same time and you can select preferences such age, location and so on. You can create a list of preferred girls, and over time reduce it down to the few preferred one.

The girls will be more open to interact with you, after all you are thousands miles away and you aren't so scary as the tourist walking up the street. You can build trust, affection, know each other well and create the perfect interaction for a dating. This means that the first time you will meet in the real world, you will have already a strong connection and be ready to spend the night together.
Read More: Learn How to Meet And Date Filipino Women Online
The two best Asian dating sites are: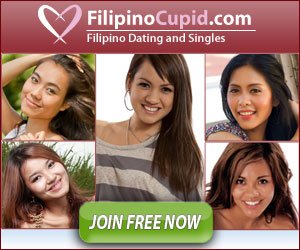 – Filipino Cupid – It is one of the biggest dating site in Philippines with thousand of women looking for romance, relationship and why not, a night stand.
I have used Filipino Cupid for years to meet local women in Manila and Cebu (my favorite destinations).
I hear horror stories all the time from travelers dealing with fake profiles on other dating sites. I rarely encountered them with Filipino Cupid.
Read My Full Review Of Filipino Cupid & Learn How To Date Local Women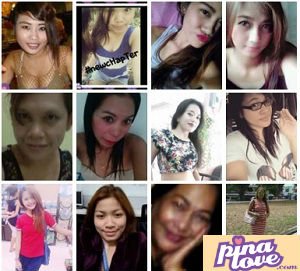 – Pina Love – This website is been around for a long time and is used by about 200,000 users. Easy to use and most of the girls are genuine, looking for relationship, love and hopefully a marriage.
I started to use Pina Love one year ago and I have dated successfully 5 girls (my relationships don't last long because I love to keep on changing).
What I like the most about this dating website is the friendly interface and how simple is to chat with multiple girls at the same time. There are some real cuties on this site, check it out.
TIPS: Before you subscribe, I want to give you you three facts when dating filipinas online which will help you in the future.
1. First, the good news. Women from the Philippines really love foreign men. We are as exotic to them as they are to us.
2. Dating much older men is not a problem to most of the women. Thus, don't worry about your age, it will not matter in Philippines.
3. Most men on online dating sites are perverts. Thus, you can make the difference and be on the top 10% just by posting three "clean" photos of you (make sure to shave your face and dress properly) and talk politely to the women.
>>>SIMPLE TIPS TO SET UP YOUR ONLINE PROFILE< <<
TOP VENUES
GO-GO or GIRLY BARS
Angeles City is home to over a hundred girly bars ranging from the typical 'old-school' go-go bars reminiscent of the old US airbase days to huge upscale multi-storey mega bars such as Club Atlantis, Golden Nile, Love & Music, Forbidden City, Club Asia and Crystal Palace. These multi-storey mega bars are spectacularly designed, with gilded ornaments and extremely fine detail to fit their unique themes.
This homage to beauty, more than enhancing the party experience, serves foremost to highlight all the beautiful Filipina women that fill up these establishments. Along Perimeter Road, you'll find the 'DAYTIME BARS' which are at their liveliest during the afternoon. Most of the best 'NIGHT-TIME BARS' are at Fields Avenue. Must-See Bars: Atlantis, Crystal Palace, Forbidden City, Golden Nile, Club Asia, Love & Music Other Popular Bars: La Pasha, Camelot, Lancelot, Eruptions, Genesis
---
THE CLUBBING SCENE
Angeles City is home to a few notable disco clubs which only start to fill up around midnight. In Fields Avenue, SKYTRAXX DISCO is packed and lively every night of the week with tourists and local ladies partying to techno, old-school house and R&B.
Super-club THE MANSION in The Enclave (along Friendship Highway) is considered one of the two trendy 'super-clubs' in the city that attract the upper class market and local models.  However, it's off beat location and competition from the better-located Hacienda super-club means that the three-story Mansion is only real good on special nights. To check which nights these are, text: 09163043493. The Mansion is located 10-15 minutes away from Fields Avenue.
The HACIENDA SUPERCLUB is the newest super-club of the city located in the complex behind Pagcor Casino Filipino, just minutes away from Fields Avenue. This large classy club attracts the upper class party people of the city.
For the clubbing scene, Hacienda is the new highly recommended must-visit establishment on weekends and High Society Club in Avenue is a great nightlife spot during week days. Must-See Clubs: Hacienda Superclub, The Mansion, High Society in Field Avenue
---
LIVE BAND DISCOS
Most live band venues double as dance clubs, but have the added bonus of having live rock music instead of the usual DJ on a mixer. CLUB R&B and KLUB BOSSA are both established live-band venues with some of the city's top local talents ripping it every night. Other smaller live band venues include HAWAII, PALITO'S, MIDNIGHT ROCK and BALI HAI, which although plain in appearance, has some great artists playing at least once a week. Must See Venues: Club R&B, Klub Bossa
---
KTV BARS
KTV bars where you have the pleasurable company of beautiful ladies include PINK LADY (Perimeter Road), JULIANA (1st Street), LOVE & MUSIC and CLUB ASIA (both in Fields Avenue walking street).
The second floor of THE COURTYARD along MacArthur Highway, Balibago has plenty of family-type KTV resto-bars. SPENCER'S at Saver's Mall Balibago is also a great KTV place with Japanese cuisine, while WISHING WELL in Sta, Maria subdivision is a favorite hang-out for KTV lovers. The best KTV bar in town is currently the YACHT CLUB beside Donald Paul Apartelle. It is highly recommended especially for Koreans who want to loosen up their vocal chords! Must-See KTVs: Yacht Club
LOUNGES
These cozy nooks and crannies can be pretty hard to find. Some offer a spectacular view of the Angeles City skyline, while others maintain creature comforts like plush seats and a relaxing ambiance where you can kick back with a bottle of local beer and enjoy the music.
The best lounge bar in the city is one that offers an unparalleled panoramic view of Angeles City and beyond is the SKYBAR & LOUNGE, located on the ABC Hotel rooftop. Other lounge bars with a cozy but sophisticated atmosphere are: Malt (Hotel Vida, Clark ) and every Friday at The Mansion Lounge at The Enclave. You should also try Suave's Music Lounge inside Tequila Reef Cantina. Must-See Lounge: Skybar & Lounge, The Mansion Lounge
DAY TIME ACTIVITY
There aren't the same range of activities in AC that you will find in Pattaya but most people come here to drink or monger and not for the more normal tourist activities. Mongering choices are pretty much limited to visiting blow row, Perimeter or the few bars that open early on Field Avenue and the shopping malls.
For those who manage to rise from their beds before the sun sets, there is a shopping complex called SM mall plus a few other smaller malls like Marquee, Robinsons and Nepo mall. SM mall is very nice and almost seems out of place with the poverty around it.
There are a couple of gyms, a casino, a couple of golf courses and a small water park called Fontana. If you fancy a helicopter trip, you could visit Mt. Pinatubo. It costs about 500 US dollars and lasts an hour. This is the price for 3 pax.
Another option would be to spend a day or even overnight in Subic bay. This is a seaside resort with about 50 lady bars and various restaurants. It is approx 60 km from Angeles. Mo's Subic will get you there return for 1200 Pesos, departing from Kokomos restaurant on Field Avenue.
RELATED ARTICLES