Indonesia Sex Guide For Single Men
If you would like to experience a sex holiday in Indonesia and want to know the hottest locations where to find sexy Indonesian girls, this sex guide has all the info you need.
You don't want to make the wrong move in a Muslim country. There are customs and rules you should be aware of so you can get laid safely without worrying about unpleasant situations.
You should enjoy the country and the beautiful women instead of worrying about where to go, what do and most importantly how to do it.
This guide is going to focus mostly on P4P scene (Pay for Play). If you prefer to meet and date quality Indonesia girls, then get on a popular Indonesian dating site instead.
This Indonesian Sex Guide last update was 18 October 2019
***
Contents
Click a link to skip to that section. Don't skip any sections!
***
Intro to Sex Tourism in Indonesia
General information about Indonesia sex culture
Where to Find Sex in Indonesia
An overview of the best places and ways to get laid
Typical Costs + Tips
General prices in Indonesia to help you budget your adventure
How To Get A Holiday Girlfriend In Indonesia
Experience an authentic and intimate vacation with a genuine Indonesian girl
Top Indonesian Sex Tourism Destination
Best locations to meet girls and have sex: Bali, Batam, Jakarta.
Must to Do During a Indonesia Sex Tour
Mongering activities in Indonesia
–
Intro To Sex Tourism In Indonesia
Indonesia isn't as famous as Thailand and the Philippines for sex tourism, but the sex trade is alive and kicking.
The majority of the prostitution caters to the local men, but in recent years more and more foreigner visit the country to have a taste of Indonesian women.
The majority of the population is Muslim, with sporadic areas ruled by minority religions like Christians and Buddist.
So, if you would like to experience a Muslim woman, Indonesia is the perfect destination for you…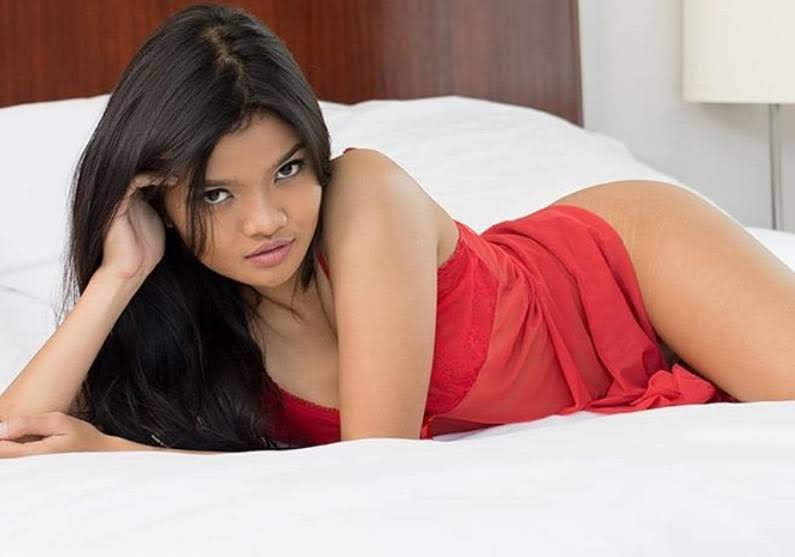 Prostitution in Indonesia is considered an "offense against decency/morality." In other words, it would be illegal to bang hookers by the law. However, although the written law doesn't permit such behavior, it is widely practiced, tolerated and regulated.
You'll not get into trouble to engage in sex with an Indonesian prostitute or get "extra services" in an erotic massage parlor.
Keep in mind that Indonesia red light area's prices can vary a lot from one region to another, even from city to town. Don't get surprised to pay 20% more in Bali for the same sexual service in Jakarta.
This Indonesia sex travel guide will tell you how to travel the country like a pro, how much things cost, how to stay safe, the best places to find girls and everything in between!
What About Girls & Sex In Indonesia?
It might sound shocking to hear this: sex in Indonesia is not a taboo. Public affections are limited, but inside the privacy of a hotel room, all the sort of activities can be found…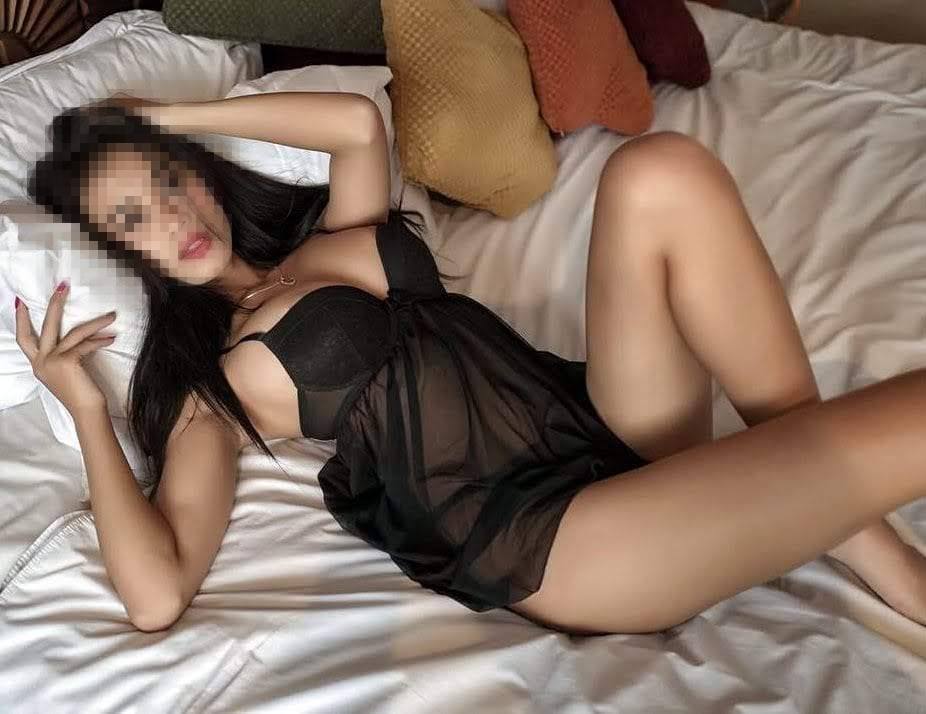 As I said earlier, the Indonesian sex industry is present and well organized. All it takes is a closer look at any phone booth to notice brochures of the most explicit advertisements representing all the three genders: women, men and lady-boys.
By having said that, it isn't all about paid sex in Indonesia. Many Indonesians women want to have sex with foreigners for the sake of having sex with a foreigner and not for financial gains.
Don't be skeptical if an Indonesia girl offers you to spend the night together… Unless she explicitly states money from you, just go with the flow and have an awesome time.
You can hook up with girls working in the service industry like restaurants, hotels or shops, but also many curious students that would love to have a flee with a foreign man.
If you don't feel relaxed or fear rejection in approaching women, hooking up with an Indonesian girl online is easier while less embarrassing. Indo girls online are there because they want to meet a foreign man.
The best way to meet girls in Indonesia is by using a popular Indonesia dating app. Fill up your profile, upload a few of your best photos, and start to chat with the girls.
Where to Find Sex in Indonesia
The best places to meet Indonesian girls and get laid fast!

Online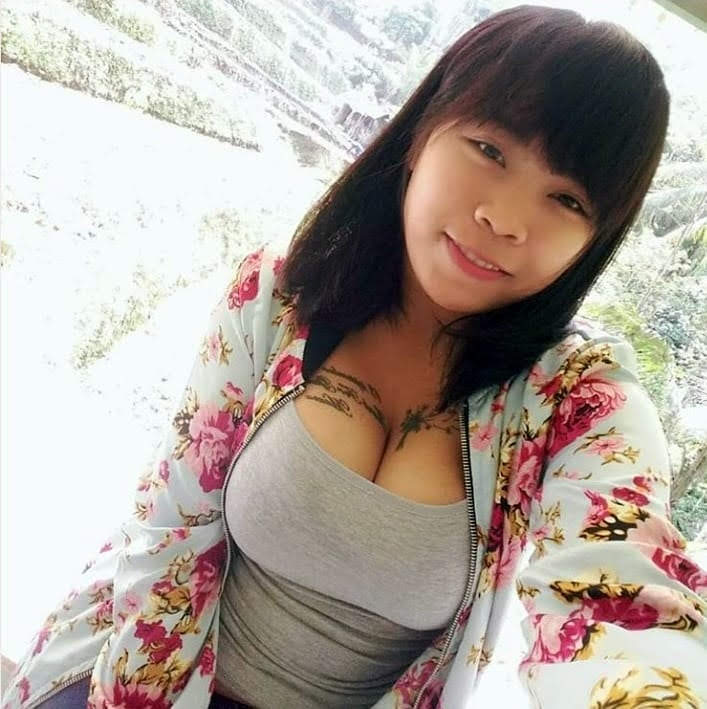 Indonesia women are shy and conservative. But that doesn't mean they don't want to hook up with you, only is that they prefer to take matters behind closed doors away from indiscreet eyes.
You can meet Indonesian girls on sites like Indonesian Cupid. Women are looking for casual sex, others want a relationship with a foreign man and others are ready to please you for some "tea money."
It's a great way to connect with local girls before you visit Indonesia.
If you are into threesomes, cool to have sex with a couple or bang a housewife, you should consider an adult site like Asian Match Mate. This site is mostly about sex, not much else.

Nightclubs & Pick Up Bars
Clubs and bars are a bit more challenging than online dating because you need to know the right hot spots and the best days to hang out.
Usually, during weekdays most of the girls out at night are going to be freelancers (self-employed prostitutes). During weekends your chance to score an office assistant is much higher.
You need to understand who is who, and differentiate between the "normal" girls, the hookers, and the professional girlfriends.
The thing is in Indonesia like the rest of Asia, girls who have sex for money aren't so much different from girls who have sex for fun.
Sex workers in Indonesia try to fly under the radar as much as possible, making it hard to recognize them.
So, don't get surprised to be asked money the next morning even though she looked like a nice girl.
If you pick up a "normal" girl with a few drinks, you can have sex with her. But if you pick up a freelancer the standard rate start at 500.000 Rupiah up to 800.000 Rupiah for a hot and young girl.

KTV/Karaoke Bars
You can find karaoke bars in most Indonesian cities, ask any taxi driver and they will take you there.
In this type of bar, you rent a room where you drink in the company of karaoke girls while singing songs with friends. When you are ready to have sex, there are rooms available on the premises.
However, the prices are ridicules: about 1 million Rupiah to rent the karaoke room and have drinks, plus another million Rupiah to have sex with the bar girls.
Girlie Bars
Not as popular as in Thailand and the Philippines. You can meet local girls for sex in beer bars along Jalan Falatehan I in Jakarta, as well as on Jalan Legian in Kuta Bali.
The atmosphere is chilled in those bars; You can play pool, watch sports events on TV and meet other expatriate or tourist alike while meeting bar girls.
If you would like to take a girl out of the bar, there isn't any bar fine to pay, but you need to check the rules of the bar. A few places don't allow their girls to leave before closing time.
You need to negotiate the price for sex directly with the bar girls, which should be no more than 600.000 Rupiah.

Strip Tease Clubs
It might sound controversial that there are more striptease clubs in Indonesia than beer bars, but that is how it is.
You can find striptease clubs in any Indonesian Cities, but the best are in Jakarta. And the thing is not only they have sexy Indonesian women, but also Thais, Chinese, Russian and Koran girls.
Those clubs used to have full naked girls dancing in a center stage until last year. Unfortunately, for now, that isn't anymore the case.
You can still find sexy girls happily dancing but wearing a bikini instead of "Mother Nature".
The drinks are costly and can add quickly to the bill. Regular drinks start at 60.000 Rupiah up to 150.000 Rupiah for cocktails.
Lady drinks are around 50.000 Rupiah only. But you need to offer at least three LD to let them grab their tits and do some private dance for you.
As for sex prices, most girls quote 2 million Rupiah for a shot.
The prices are negotiable directly with the girls, so you should get a pop for less than 1 million Rupiah.

Soapy Massage Parlours
The soapy massage parlours in Indonesia are considered a "one-stop entrainment" place.
They offer spa services, karaoke rooms, nightclub, striptease show but most importantly girls for rental and short time rooms inside the premises.
In other words: it's a sex town all in its own.
They operate 24/7, so you can get sex with hot girls any time you feel like it.
Most places offer at least 20 girls usually grouped based on beauty and age. Of course, the tag price is different for each category.
They are starting from 700.000 Rupiah up to 1.600.000 Rupiah for Indonesian girls. A few places offer foreign women like Chinese, Thai, Vietnamese and Russian for higher prices.
You can also only pay the entrance fee of 100.000 Rupiah and enjoy all the spa facility without taking any girl.

Happy Ending Massage Shops
To the contrary to the soapy massage parlours, these shops are small, intimate and the sex is cheap.
Where you can't find the big soapy massage parlours like in the small towns, you can still get a happy ending in a typical massage shop.
And keep in mind that you are in a Muslim country, so don't expect to see the girls wearing sexy outfit standing in front of the shop.
Everything happens underground… So, be cautious in your approach and ask politely for some extras.
Only the massage is about 100.000 Rupiah, add an extra 100.000 Rupiah for a hand job, 150.000 Rupiah for a BJ and 200.000 Rupiah for sex.

Brothels In Indonesia
On the other end, local brothels are the cheapest and lowest type of prostitution in Indonesia. They usually cater to local men, but if you show up, you are going to get serviced.
Don't expect to find anything worth your time as most women are over their 30s and not in good shape. However, if you are the type of adventurous guy, you will find plenty in here.
Walk the residential areas, houses with an "X" mark on their door and women sitting outside are a sure indication of a brothel. They charge about 300.000 Rupiah for a session.

Indonesian Hookers in The Streets
Indonesian street hookers aren't so common because the country is conservative. That the reason why the government has clear out the biggest red-light district in Indonesia: Kalijodo.
You can meet them late at night outside the nightclubs or nearby pick up bars area.
Their price is strongly negotiable and can go down as far as 200.000 Rupiah for a night of sex.

Escort – Indonesian Call Girls
Escorts in Indonesia are the most expensive but also the most convenient way to have paid sex.
For example, if you are visiting for business and don't have much time at disposal, then having an Indonesian call girl coming directly to your hotel room is worth the cost.
As said before, if you haven't much time, they might be your only option to have sex in Indonesia.
There are two popular Indonesia escort sites where you can find call girls: City X Guide Indonesia and Euro Girls Escort.
The rate starts at 1 million Rupiah.
Typical Costs
• Sex: Indonesia being huge and having wealth gaps between the main cities and towns, the cost of sexual services can vary.
What I love about Indonesia are the numerous happy ending massage services.
The history of what Indonesians refer to as "Massage Parlor Plus Plus" goes back a long way.
No one knows exactly when the trade emerged, but it is a thriving industry in Indonesia for at least 20 years.
You can find massage parlors in any Indonesia's city. Just ask the taxi driver, he'll take you there.
There is the "include all package" which start at 700.000 Rupiah up to 1.600.000 Rupiah depending on the type of girl.
"Happy" hotels, provide short time rooms for 100.000 Rupiah and girls, sometimes in-house or in-call.
Just inform mamasang about your preferences, and she'll accommodate your needs.
The optimal time to get Indonesian university girls is from 10 am to 7 pm. The price is from 700.000 Rupiah up to 1.000.000 Rupiah.
If you are looking for an overnight girlfriend experience, visit a popular nightclub where hundred of freelancer girls will be happy to sleep with you overnight for 500.000 Rupiahs up.
The cheapest option is to meet girls on this site. There are sideliners (every day girls that need extra cash to make ends meet) who are happy to get a tip like 200k Rupiah.
• Accommodation: There are a variety of hotels for all budget, from the luxury resort in Bali to the cheap rooms in West Java.
Personally, I never spend less than 600.000 Rupiah per stay because below this price rooms are usually not that great.
Make sure do not leave anything behind like lingerie. There are instances when hotels returned such items to the mailing address.
You don't want your spouse to find out… Right?
• Food: Local food is extremely cheap, starting at 20.000 Rupiah per dish.
You will spend around 60.000 Rupiah for a full local meal from street vendors.
Western food can be found in the stand-alone restaurant or in five stars hotels.
In stand-alone restaurants, is affordable at around 120.000 Rupiah for a meal while prices rising to the sky for a five-stars experience.
• Transportation: Local transportation is cheap, costing only a few dollars.
For traveling between islands, ferries cost around 30.000 Rupiah for 1-2 hour journey.
A ten-hour journey bus costs around 130.000 Rupiah. The overnight bus will start at around 100.000 Rupiah.
Tips & Tricks
• Negotiate Price: Always negotiate the price for sex before heading to your hotel. Indonesian girls will try their luck, don't be surprised to hear offers in millions of Rupiah.
• Valuables in the safe: When you leave the room and while you are showering, keep your valuables locked up.
• Go local: The easiest way to save money in Indonesia is to live like a local simply.
Take local buses, eat local food and get laid with Indonesian women.
• The legal age of consent is 18 and you are strongly advised to stay clear of anything younger than that. Being a Muslim country, they might jail you for a while. The age of consent is 16 years old.
• Body Test: Before negotiating the sex price, spend some time to talk to the girls. It'll allow you to touch and feel their bodies.
Don't be shy. Tight jeans, push-up bra and high heels are the few common tricks that women use to look sexy.
Don't be a fool, heading to your room and while undressing her: "surprise!"
–
How To Get a Holiday Girlfriend in Indonesia
When you travel to an unfamiliar place like Indonesia, you will likely face barriers to an authentic experience.
You are unfamiliar with basics, like where to go out at night, how to move around, which restaurant serves delicious food and what are the tourist traps. When you are an outsider, it is hard to enjoy the country.
Getting a temporary Indonesian girlfriend is a unique experience that can open doors to a deeper understanding of an unfamiliar place… And an opportunity to get intimate with an exotic woman.
Just imagine spending your vacation with a young, attractive and horny girl while visiting Indonesia…
And while there are prostitutes in Indonesia interested only in your money, there are far more girls that dream to meet a foreign man. You can expect intimate experiences like only a girlfriend can offer.
Having the opportunity to meet beautiful women is fantastic, but only one aspect…
… Experience new locations, eating different food, and clash with a new culture are all common side effects of traveling. But to be "immersive" and "authentic", a single man should spend his holiday with an Indonesian girlfriend with genuine intentions, not a prostitute.
The best way to get a girlfriend in Indonesia is by using a popular dating site like Indonesian Cupid. Girls are on this dating site because they feel lonely and want to meet a good man.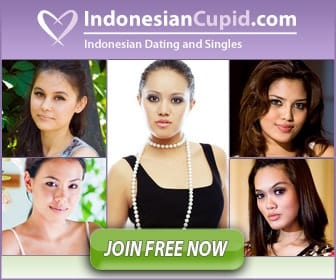 To get started, feel up your profile with a realistic view about your life and what you are looking in a girl.
Upload a few good photos of yourself, not drunk, stoned or posing in front of a Lamborghini that isn't yours
Then make sure to verify your profile and upgrade your membership. That is going to land you more attention and responses from the girls.
That's it!
Build a list of potential vacation girlfriend, and once in Indonesia, meet up.
–
Top Indonesian Sex Tourism Destinations

Bali – is a popular travel destination, well-known for its vibrant nightlife and beaches popular among surfers.
You can get easy sex in Bali either with ladyboys or women thanks to well established sexual establishments.
Not only Bali girls are sexy, but they are passionate in bed.
Jakarta – is the capital and largest city of Indonesia, located on the northwest of the island of Java.
There are 3 red light districts in Jakarta where you can find several different types of working girls all in one area. This is the reason why it's easy to have sex in Jakarta.
But Jakarta has more to offer… A vivid and thriving nightlife with sky bars, nightclubs and lounges where you can pick up single girls.
Bandung – is only 2-3 hours from Jakarta.
Many sexy girls from Jakarta visit Bandung on weekends as it's a popular destination to party. The reason is the many universities around the city, at night army of students, go out to have fun.
If picking up girls isn't your thing, you can always enjoy the spas which offer massage with happy endings or the numerous hostesses bars.
Batam – is an island located 20 Km from Singapore.
Sex tourism is alive and kicking over there for two simple reasons:
It's cheap to have sex;
Batam girls are hot!
If you are into happy ending massage places, Batam has so many sex massage parlors to make you go around for a few weeks.
Must To Do During an Indonesia Sex Tour
Legian street & Seminya– When visiting Bali, Legian Street will take you in the Balinese nightlife scene with nightclubs, bars and clubs.
The girls are hot for action!
Sanur – Sanur is Bali's oldest upscale resort area and is a mature beach-side town.
Sanur hides something more: it is the central red light district in Bali. The atmosphere around Sanur at night is calm, but behind the scene, sex services are available.
These businesses are generally intended for tourists and are found in homes. To tell which house is "hot", look for the house's number ending with the letter X (eg, 10XXX or 10X or 10XX).
Bongkaran & Cipinang – Infamous red light districts in Jakarta. It's a kind of slam brothel.
You can find ladyboys and Jakarta girls ready to do anything for some money.
The custom rates are 100.000 Rupiah for a short time in a small tent beside the railways near the Jatinegara station… Or 200.000 Rupiah in nearby accommodations.
Visit Yogyakarta – Known as Yogya for short, this city is considered to be the main tourist city of Java.
This city is populated with beautiful Javanese girls which are loving caring and sensual, excellent girlfriend material.
If you prefer to pay for sex, Yogyakarta red light district has bars and girls hot for action.
Village Sex Tours – Out of the beaten sex tourist places you can meet girls and enjoy the calm and natural surrounding.
RELATED ARTICLES