Vietnam Sex Guide For Single Men
If you would like to experience a sex holiday in Vietnam and want to know the best locations where to find sexy girls hot for action, this sex guide has all the info you need.
Vietnam is known for the long war with the US and its communist regime, not much for the many sex activities around the country. Prostitution is rampant, girls are open-minded forward sex, but the communist regime prefers to keep a low profile on such matters.
That's the reason why you don't hear much about Vietnam, sex, and girls – it's an underworld.
I'm going to open up all the good things this country offers because you should enjoy the country and the beautiful women instead of worrying about where to go, what do and most importantly how to do it.
This guide is going to focus on P4P scene (Pay for Play). If you prefer to meet and date quality Vietnamese girls, then get on a popular Vietnam dating site instead.
This Vietnam Sex Guide was last updated on 19 March 2020
***
Contents
Click a link to skip to that section. Don't skip any sections!
***
Intro to Sex Tourism in Vietnam
General information about Vietnam sex culture
Where to Find Sex in Vietnam
An overview of the best places to get laid
Typical Prices For Sex
General prices for girls in Vietnam to help you budget your adventure
Where To Find Girls In Vietnam
Best sites and apps to meet Vietnamese girls
How To Get A Holiday Girlfriend In Vietnam
How to date Vietnamese women during your vacation
Best Destinations To Hook Up In Vietnam
Best place for sex tourism in Vietnam
–
Intro To Sex Tourism In Vietnam
Sex Tourism in Vietnam is on the rise in recent years thanks to relaxed visa requirements. But what makes Vietnam so attractive to most foreign men is the abundance of sex venues and the beautiful local women.
From the massage parlors offering happy endings to the barber shops providing blow jobs while shaving your face, Vietnam offers something for everyone.
That is what makes Vietnam a "different" place for travelers who want to experience a sex holiday in Asia. To be clear here, prostitution in Vietnam is illegal, but it is regulated and accepted.
Sex in Vietnam can be found in designed red light districts but also in massage parlours, spas and nightclubs around the city…
The two biggest sex destinations are Hanoi and Saigon (Ho Chi Minh City), and the less know city of Da Nang. There are thousands of Vietnamese girls offering sex, you'll not find it difficult to get laid.
A word of caution when engaging sex with prostitutes is to wear a condom, the reason being is the high HIV rate. Also, freelancer prostitutes are known to be theft, so watch out your belonging when bringing them back to your room.
The good thing is you don't need necessarily to pay for sex in Vietnam and risking to get some disease or robbed. There are many other ways to meet Vietnam girls and to get laid for free, which I'm going to reveal later.
This Vietnam sex travel guide will tell you how much things cost, how to stay safe, the best places to find girls and everything in between!
What About Girls & Sex In Vietnam?
Vietnamese girls are more conservative than say Thai or Filipino girls. I have met girls on dating sites insisting to meet her mother and get her approval before dating me.
That is how conservative they can be. Having said that, I've met a fair amount of liberal Vietnam girls who are into kinky stuff.
Some are more conservative than others, and how much they are willing to play to gain your affection will differ. You can easily test this by touching the subject of sex in your communication and see how they respond.
Generally speaking, most open-minded women can be found in Ho Chi Minh. While Hanoi girls are more traditional.
In other words, Ho Chi Minh it's an easy playground to meet girls for a nightstand or for a short term relationship. Hanoi is the place to find yourself a serious relationship.
Keep in mind that North is more communist minded than South. It reflects on how the girls dress and act.
While Hanoi girls strive for a pure and plain look, the sexy Saigon girls value and exhibit fashionable clothes and revealing attire…
Having said that, don't think Hanoi is a boring place to visit if you are into nightlife and hookers. In terms of paid sex, there are 3 red light areas where you can find easy women: bar girls, massage girls, freelancers, and hard hookers.
But the best part is that it isn't all about paid sex in Vietnam. There are many ladies who want to have sex with foreign men without financial compensation.
Vietnamese ladies are sweet, upfront, and very affectionate… They are so proud of the way they take care of men.
What about sex and Vietnamese women?
They are generally horny and hot for action, but it takes a few dates before getting in her panties.
Nightstands aren't a common occurrence.
Vietnamese slow-paced lifestyle is reflected in the way locals approach dating and sex. Meaning it's easy to have sex in Vietnam either you pay for it or you want to fuck for free, only it takes a little more time when dating nice girls.
But once she opens up to you, she is going to make you a happy man. They are proud of their sexuality and eccentric when comes to please their man's desires.
Where to Find Sex in Vietnam
You are visiting Vietnam because you want to get laid with beautiful local girls but you don't know where to get started. Here my review of the best places to hook up with girls in Vietnam, starting with…

1. Online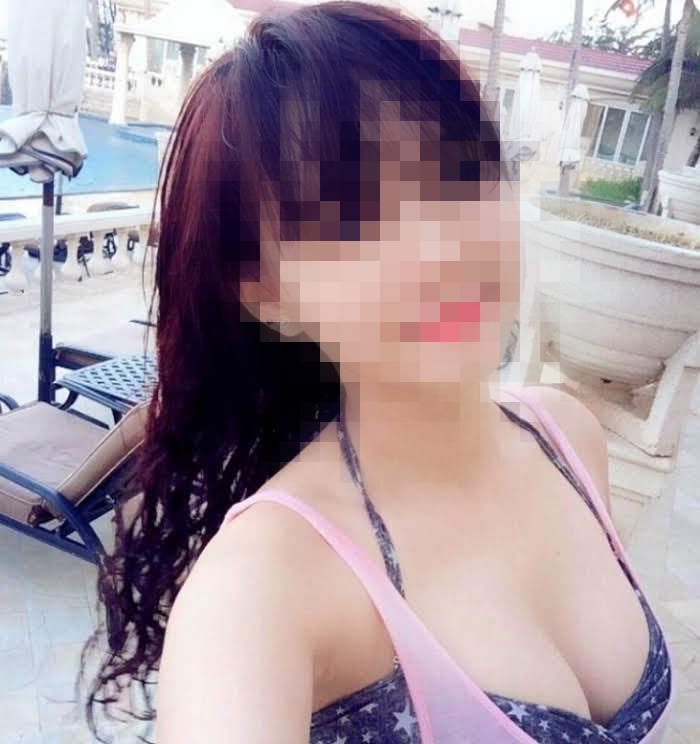 Thanks to smartphones, the internet, apps and hookups sites, it's never been easier to get laid in Vietnam. While there are plenty of prostitutes in the red light districts screaming for your money, there are far more everyday girls online dreaming to meet a foreign man.
You can use any popular dating site like Vietnam Cupid to get laid. Contact the girls with a direct message: Hey -) My name is XXX and your profile caught my interest. Let's meet this evening or the date you plan to arrive… Are you up for it?
It's a yes or no. Don't need to write long stories, it's yes or no. If she accepts your invitation, it means she is up for a fuck. Take her to eat something, have a conversation and be nice. By nice means don't talk dirty.
Most girls on dating sites are nice girls looking for romance, some financial help, and anything between. Sex is in their mind but not the primary reason to meet you. Also keep in mind that they are shy in bed, so be patient.
If you prefer to hook up with horny and experience girls or couples, traditional dating sites fall short. Cougars, milfs, and swingers use sites like Asian Match Mate to meet foreign men for sexual adventures.

2. Nightclubs & Pick Up Bars
The nightlife in Vietnam is happening in the big cities where you can pick up girls hot for action…
There are typical party girls who don't mind to give out their phone number and meet you the next day. With some talk and convincing, they'll go back to your place.
If you prefer sex the same night, plenty of hookers freelancing in the clubs ready to sleep with you for some cash.
Expect to pay about 700k Dong for all-night service with a freelancer. Remember to keep your valuables safe while having a shower in your room, they have a tendency to steal money.
Either way, girls at night are eager to meet you, you'll find Saigon to be an easier playground while Hanoi a bit harder with Da Nang in the middle.

3. Blow Job Bars – Hot Toc
Hot Toc means hairdresser, but when stepping in you get offered much more than a hair cut.
You can recognize these places having a pink light by the door and cute girls sitting out in front…
Pick the girl you like, bargain the price for a BJ and massage – the standard rate is 400k Dong – but on the weekend the price increases as the place get busier.
You'll get escorted to a private room where you can relax and unload your pipe.

4. Vietnam Hookers In The Streets & Parks
When walking down certain streets and parks you'll find Vietnamese hookers ready to go with you for a quicky. The best part is that you can find them during the day as well at night.
Expect to be approached by girls on their motorbike asking if you would like to have sex. It's a very unique way to get approach by Vietnamese hooker on a scooter, I think it happens only here…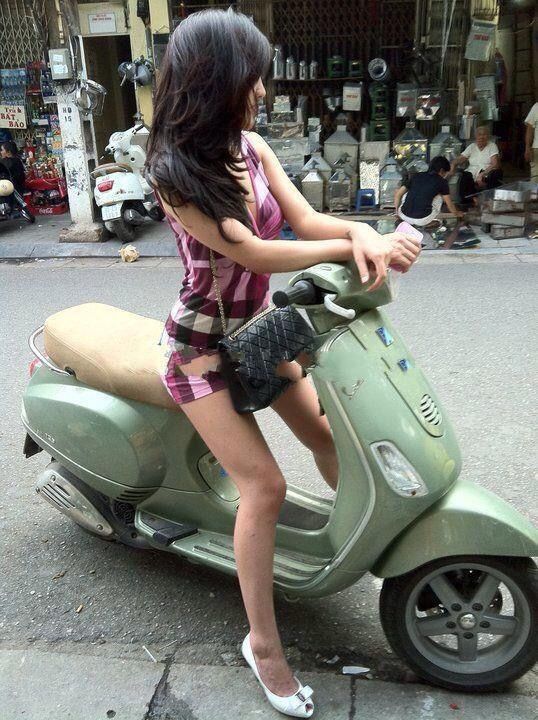 The ongoing rate for a short time is anywhere between 300k-500k. It is uncommon to get her all night, but if that is your thing expect to pay 700k.
However, I recommend visiting a brick and mortar place if you want to engage the services of a prostitute because street prostitutes tend to make problems.

5. Red Light District In Vietnam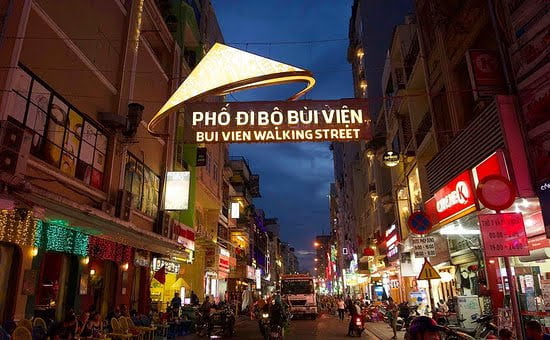 In Vietnam, officially there aren't any red light districts but you'll find many dedicated streets with sex venues and prostitutes all around the place.
It's pretty obvious when you walk down these streets what is going on, there are girls wearing sexy uniforms and soliciting your attention.
For example, in Hanoi, the most famous areas are Dong Anh District, Ha Dong District, Gia Lam District, and Thuy Khue District. Many cafes and Hot Toc offering all sorts of sexual services.
In Saigon, the most popular red light area is Hao Bin Park. The girls will approach you on a motorbike offering sexual services.

6. SPAs – Vietnamese Sex Massage
Many massage parlors in Vietnam are cover-up shops for sexual services. They might look like "health centers" but in reality, the only thing they take care of is your manhood and wallet.
Yes, these places are expensive starting with a basic service with HJ for 400K Dong and the poor quality massage for 500k Dong.

7. Karaoke Bars
Karaoke bars employ young hostesses – usually students – to provide company to their guest…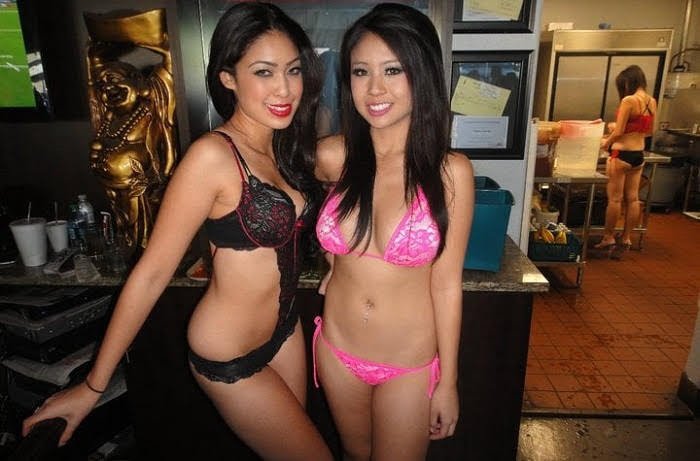 You get a private room for 200-300k per hour plus 100k/h for each girl in the room. Someplace might offer unlimited drinks, others charge what you order.
If you would like to have sex with the girls, the rates range from 500k for a short time to 1 million for all night.
Typical Prices For Sex
• Fix Prices For Sex
When visiting a business that sells sex, the prices are fixed and can't be negotiated. You can ask for the menu and pick the service you need.
Here a list of standard prices for each business type:
Spas: The price for a happy ending massage starts at 500k for the massage plus 400k tip for an HJ.
KTVs: KTV's girls' prices range from 500k for a short time to 1 million for all night. It doesn't include rent for the karaoke room 200-300k per hour plus 100k/h for each girl in the room.
Hot Toc – Hair Salon: 400k for a massage and BJ.
Escorts: 800.000+ Dong.
• Variable Prices For Sex
This refers to girls that work for themselves life freelancers and street hookers or everyday girls that need a side income. Their prices are variable based on their location, age, the way you interact and present yourself.
These prices are just an indication to guide you:
Street hookers: 500k for a short time up to 900k for all night.
Freelancers in the nightclubs: from 500k to 900k Dong, but on average they cost 600k for all night.
Girls on Hook Up Sites: starting at 100k to the moon, depending on how generous you want to be.
A rule of thumb is never to ask the girls how much they want, wait for them to offer. That way you show confidence and as a result, they lower their asking price.
When they give you their price, offer half of that amount and start bargaining from there. Don't be conscious to offend or lose her, there is always another girl behind the corner.
If paying all this money just to have sex isn't your things, consider reading the next section where I explain how to get laid for the price of a meal or coffee.
Where To Find Vietnamese Girls
If you are wondering what is the best way to meet girls in Vietnam, the answer is "sites and apps ."
In Vietnam, there are red light districts in most cities, but they are full of tourists and prostitutes that ask stupid money… And that it's a shame because there are so many proper Vietnamese women craving to meet a foreign man.
Girls in Vietnam who want to hook up with a foreign man, use apps and sites to make the first contact. At the moment the best are:
To get attention from the girls online, it's important to have a sound strategy. Over the years I've experimented with different strategies, and I've found this to be the best…
Online Strategy To Pick Girls In Vietnam
Vietnam Cupid and Asian Kisses are dating sites with people interested in personal connections and to get intimate.
When writing your profile, it's important to write about hobbies, interests as well as look friendly in the profile photo. A head-shot works best for the profile picture, but add one in social setting too.
On the other hand, the Asian Match Mate community focuses on the act of sex. It's important to show sexuality in the photos and to be clear what kind of sexual experiences you are into.
How To Get a Holiday Girlfriend in Vietnam
Are you looking for more than just sex? Wish to meet a Vietnam girl to spend your holiday together, and why not, have intimate moments?
You can find someone who would show you around the city, have dinners with you, share your bed and generally enjoy each other's company.
Having a temporary girlfriend planning all sorts of nice things for your visit, acting like a lover and friend is the best way to learn about Vietnamese culture and enjoy the country.
Can you imagine having a beautiful, young and horny Vietnamese girlfriend?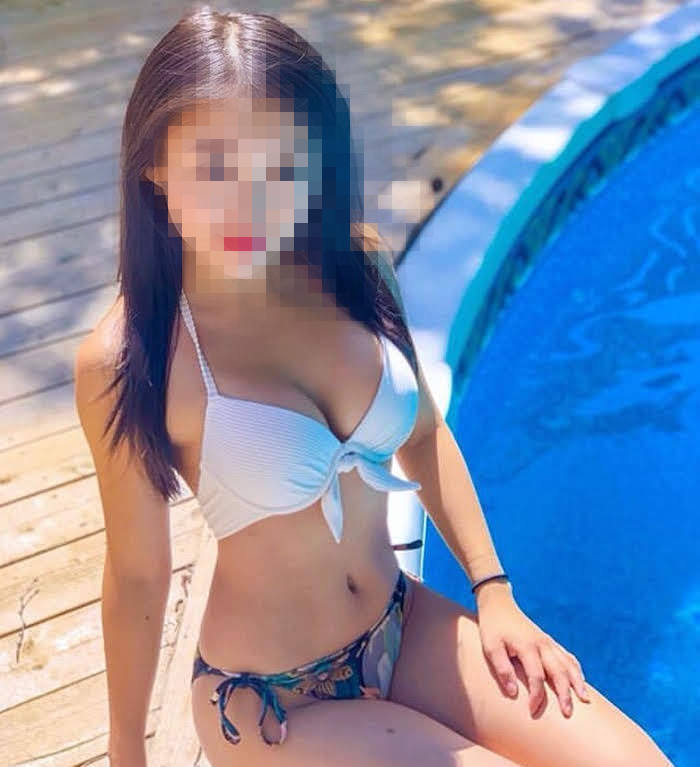 Have romantic moments with her, visit places together and get intimate at night. No need to wonder around lonely, lost in a country searching for companionship in some seedy area.
A girlfriend in Vietnam is your ticket to have an unforgettable holiday that could become something more.
That's the reason why before my travel, I focus to find a local girlfriend first and only later book flight and accommodation.
Unfortunately, most travelers buy only the flight ticket and leave the search for girls at the last minute. They end up in the red light districts throwing silly money on hookers. No wonder they feel resentful when they go back home.
You don't have to pay for girls if you want to get laid in Vietnam, there are plenty of girls eager to meet you and to be your girlfriend.
The best way to find a girlfriend in Vietnam is to use a popular dating site like Vietnam Cupid. Vietnamese girls go online to meet foreigners, and you want to meet a lady in Vietnam… It's a deal.
To get started, write a profile mentioning your hobbies and interests. Then upload a few of your best photos with a big smile on your face 🙂
Verify your profile and upgrade the membership so you get more attention from the girls. Start conversations and build a list of potential girlfriends. Once in Vietnam, meet up.
Best Destinations To Hook Up In Vietnam
The best destinations to get laid in Vietnam are:
Da Nang – It's a beach resort town clean and well organized. There are several erotic massages around the city and many escorts/ freelancers online.
Ho Chi Minh – The financial center of Vietnam. Where there are money, there are beautiful girls and many possibilities to have sex.
Hanoi – A conservative city in the North of Vietnam. A great place to look for Vietnamese girlfriend, but also to have fun in the numerous red light districts.
Saigon – An awesome nightlife, open-minded girls and several red light districts.
Best Cities to Meet Vietnamese Girls
This Vietnamese sex guide comes to an end. Enjoy Vietnam and the girls!
RELATED ARTICLES