Hong Kong Sex Guide For Single Men
–
If you want to meet girls and get laid in Hong Kong, this guide is all you need.
It walks you through the best places where to find girls hot for action, exposes the red light areas, and offers practical tips to enjoy a sex vacation in Hong Kong.
This city is known to be a financial hub in Asia and a great destination for shopping. But also for its legalization of prostitution and the many different sexual services around the city.
Anyway, you don't need to pay to have sex in Hong Kong because there are plenty of horny women ready to hook up with a foreign man.
Plain and simple, most of this guide is to make you aware of the P4P scene (Pay for Play scene), while the last section focuses on how to meet and date everyday girls.

This Hong Kong Sex Guide was last updated on 15 July 2021
***
Contents
Click a link to skip to that section. Don't skip any sections!
***
Intro to Sex Tourism in Hong Kong
General information about Hong Kong prostitution & sex tourism
Where to Find Sex in Hong Kong
An overview of the best places to get laid in Hong Kong
Typical Prices
General prices in Hong Kong to have fun
What About Girls And Sex In Hong Kong?
Hong Kong sex life
How To Meet Girls In Hong Kong
A practical way to find companionship
–
Intro To Sex Tourism In Hong Kong
Prostitution in Hong Kong is well established and spread across the city. If you have a look on the net, you can find an endless amount of escorts promoting their services online… And not only Hong Kong ladies but girls from all around the world.
The law that regulates Hong Kong prostitution is similar to the one in Singapore, stating that it is legal to offer sexual services but illegal to organize prostitution.
It means that a girl can sell her body, but running a brothel is illegal.
As a result, Hong Kong has entire buildings full of whores offering sex services.
They are self-contained red light areas, but from the street, they look like regular apartment buildings.
These buildings also knew as "one-woman brothels" are a sure way to find ladies selling sex in Hong Kong:
King Hing Building in 52-54 Argyle St, Mong Kok.
Hop Yee Building
Fuji Building in 381~383 Lockhart Rd, Causeway Bay.
James S. Lee Mansion
Champagne Court in Tsim Sha Tsui.
Even though is illegal to run brothels in Hong Kong, there are many venues selling girls like karaoke bars, saunas, etc. Let alone the incredible amount of street hookers in the older parts of the city like in Tsuen Wan, Shamshuipo, Jordan, Mongkok, and Prince Edward.
On top of that, there are plenty of freelancers in the popular nightlife areas in Hong Kong, like Lan Kwai Fong and SoHo.
As you can see, Hong Kong is a mongering Mecca!
Not only do you have whores, but great restaurants, bars and massage parlors. It's a high class city with plenty of opportunities to get laid.
You can even pick areas popular among certain nationalities. An example is the Whan Chai district, a popular area with sex workers from Thailand and the Philippines…
Most girls work on a freelance basis in bars and nightclubs. You can have a few drinks and take them back to your place.
In conclusion, among all the cities in China, Hong Kong is the most liberal where you can find prostitutes from all around the world.
Where To Find Sex In Hong Kong
The best places to meet girls and get laid in Hong Kong are:

1. Online

If you want to hook up with horny singles and couples just for sex, there is a site called Asian Match Mate that offer a lot of action.

2. Nightclubs & Pick Up Bars
The nightlife in Hong Kong is well rounded, and the city never sleeps. The best place to start looking for girls at night is down Lan Kwai Fong district…
There are plenty of everyday girls for a nightstand, but also freelancers from all over Asia if you don't mind paying for their services.
The best nightclubs and pick up bars in Hong Kong are:
Play Club at On Hing Building, 1 On Hing Terrace
Level Club at Hing Building, 1 On Hing Terrace, Central, Hong Kong
Bar 109 at 109 Lockhart Rd, Wan Chai
These pick up hotspots are just a few of the many choices.

3. Escorts – Call Girls in Hong Kong
There are so many escort directories and sites promoting escorts, it's hard to pick one.
The biggest and oldest sites where escorts advertise is sex141.com. Unfortunately, you can't be sure if the girl looks like in the picture and how she performs. It's a hit or miss scenario.
The other option is to use an escort booking platform like Smooci, where you can read reviews from other users, and her photos and age get verified.
Escort rates start at 200 HKD for Mainland Chinese ladies to the moon for in-demand top escorts.

4. Red Light District – Brothels
A sure way to have sex in Hong Kong is to visit a red light district. There aren't any official red light districts in Hong Kong, but several areas are full of girls selling sex.
The price for sex starts at 250 HKD up to several thousand depending on location, girl's nationalities, and type of service.
The most popular red-light areas in Hong Kong are:
• Sham Shui Po – The south section of Nam Cheong Street is notorious for being the red light district in Sham Shui Po.
You can find cheap sex here in buildings and streets. Most girls are from mainland China offering sex for 250 HKD.
• Mong Kok District – Between Argyle Street and Dundas Street, you can find prostitutes working in hostess bars, nightclubs, massage parlors, and brothels…
And don't forget the King Hing Building which is a one-room brothel. Start at 250 HKD for Mainland Chinese up to 700 HKD for a Hong Kong girl.
• Tsim Sha Tsui – A popular nightlife area with Filipino, Thai, Chinese and Vietnamese girls working in bars and nightclubs offering companionship and sex.
• Wan Chai – This area has many pick up bars and clubs patronized by freelancers (self-employed prostitutes) from South East Asia.
• Causeway Bay – Home of the most infamous one-room brothel in Hong Kong: Fuji Building. The sex workers rate in this area starts at 250 HKD up to 1.000 HKD.
5. Street Hookers in Hong Kong
Several streets are busy with working girls, and not only at night but also during the day.
The notorious area in Hong Kong with streetwalkers are nearby Temple Street Night Market in Jordan. Most street hookers there are in their 30s to 50s, but sometimes you can find a young babe.
If you are into milfs and mature ladies, the Temple Street Market is the place for you. Another part of Hong Kong busy with street hookers are the small alley of Mong Kok at night.
The standard rate for street girls is 150-200 HKD.

6. SPAs – Hong Kong Sex Massage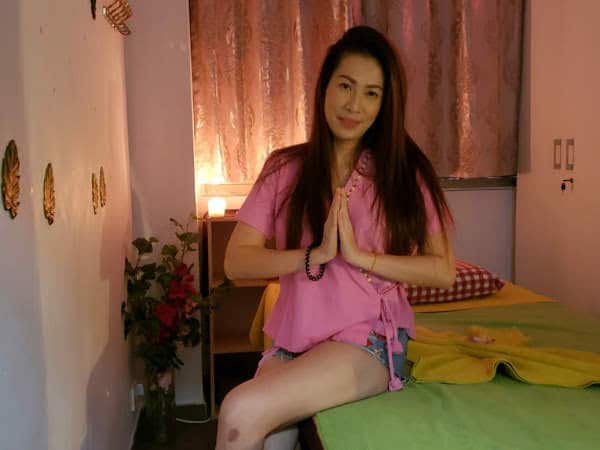 Erotic massages in Hong Kong are popular among the locals and foreigners alike. But they aren't advertising because legally they should only provide regular massages, not extras.
If you want a massage with a happy ending head straight to Tsim Sha Tsui Streets, there are many massage parlors offering body to body massage, Nuru massage, or a simple HJ.
The best parlors that offer erotic massages in Hong Kong are:
All the spas rates start at 1.000 HKD for a prostate massage up to 3.500 HKD. The only exception is K pressure which has milfs offering soapy massage for 600 HKD all-inclusive.

7. Strip Clubs in Hong Kong
There aren't that many strip clubs in Hong Kong. The only two clubs I'm aware of are Fire House in Fenwick Street and Good Fellas.
Good Fellas is an exclusive gentleman club and the only high-end strip club in Hong Kong. But you need a membership to get in.
If you want to experience a proper strip show, go to Macau and head to Divino.
Typical Prices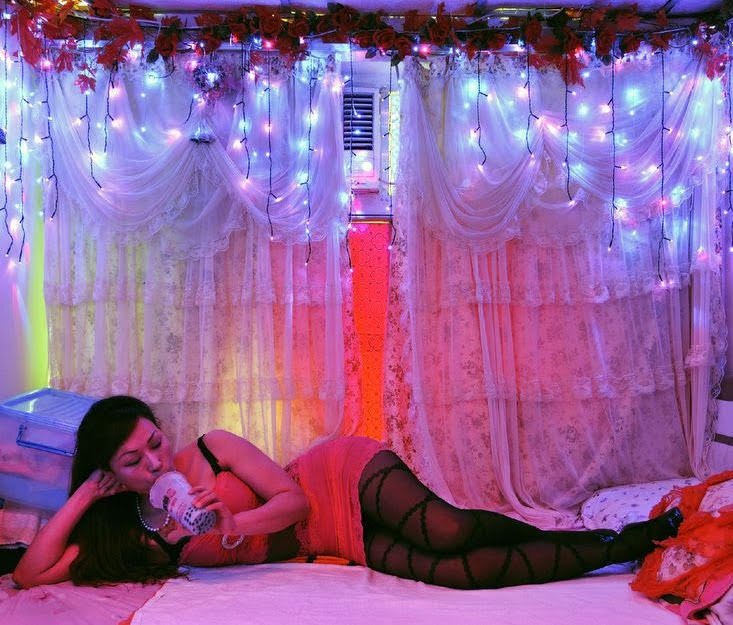 Girl prices in Hong Kong range from as little as 150 HKD for a street prostitute to several thousand HKD for an erotic massage.
• Street Hookers – If you walk around the Temple Street Night Market in Jordan and Mong Kok, the ladies standing on the side of the street ask for 150-200 HKD for a pop. Most girls are mature Mainland Chinese and Filipinas.
• Escorts in brothels – For some better quality ladies, there are several buildings in the red light areas operating as brothels.
The working girl's rates are 200 HKD for a BJ up to 1.000 HKD for full sex. You can also find foreign workers in those buildings like Ukrainians, Japanese, and Korean girls.
• Freelancers – Plenty of nightclubs and bars with freelancers (self-employed prostitutes.
• Massage girls– The most expensive sexual service is the erotic massage in parlors. Rates start at 1.000 HKD up to 3.500 HKD for a Nuru massage.
The Hong Kong girl prices above are for one shoot or overnight sex, but you can also hire girls for days and weeks at a discount.
What About Girls And Sex In Hong Kong?
Hong Kong is a truly international city with a mixed pot of nationalities. You can find girls from all over the world, but the dominant ethnic is Chinese.
Local girls, born and raised in Hong Kong are taller than the average Asian girl, and they have fair skin. The exciting part is they know how to dress and behave in a feminine way…
Also, most girls in Hong Kong can speak English. So, if you have a fetish for Chinese women, this city is the best destination to score. Not only can they communicate with you but are open to the idea to date a foreign man.
The only downsides are most of them are materialistic and self-independent, and your money isn't worth as much as in other Asian countries.
But there are many young girls (students) that for a monthly allowance, they'll be your girlfriend.
If you prefer to buy the company of a Hong Kong girl for a few hours, there are plenty of buildings with ladies for a short time of pleasure.
Yes, prostitution is widespread in Hong Kong, but you don't need to pay girls to get laid, there are plenty of horny local girls. Just check out any dating site to realize how eager they are to hook up.
Once you hook up with a woman in Hong Kong, it doesn't take more than two dates to get laid as things move pretty fast in this city.
Local girls are shy and submissive in the bedroom and expect you to lead the action.
How To Meet Girls In Hong Kong
If you are wondering how to meet up with girls in Hong Kong, I'm going to show you the easiest way to do that.
A local girlfriend can help you plan things, show you around the city, and offer intimate moments.
Imagine being with a young, attractive, and outgoing girl in Hong Kong… She looks after your needs, even if sex isn't in your mind.
While Hong Kong has plenty of flaky ladies, there are many everyday girls dreaming of being your good girlfriend.
Unfortunately, most single men visiting the city don't know that they can get in contact with local girls before their trip. They get busy with trivial things like booking accommodation and the flight but leave the task to find a girl for when they reach the destination.
As a result, they end up in the red light districts. No wonder they feel disappointed with their trip. It's demotivating to sleep with a hooker.
If you want to enjoy your stay in Hong Kong, make sure to get in contact with a few girls online before your trip.
There are several sites like Seeking Arrangement that bridge the gap to connect with the other sex.
You can also meet girls in daily situations like in the gym, coffee shops and other places but it takes time and effort.
Obviously, an online site that promotes relationships is more straightforward.

I hope the Hong Kong sex guide has been informative. Have fun!
RELATED ARTICLES
KEEP SCOUTING
China: Beijing | Chengdu | Dongguan | Guangzhou | Shanghai | Shenzhen
Asia: Indonesia | Japan | Kazakhstan | Malaysia | Mongolia | Singapore | South Korea | Philippines | Uzbekistan | Thailand | Vietnam | Cambodia