Guide to Dating Batam Girls For Single Guys
If you are looking for where to meet single girls in Batam, then you are looking in the right direction.
I'll show you how to get hook ups fast either during the day and at night.
First, we'll talk about the Batam nightlife and reveal the hottest nightclubs and bars to pick up girls on this small island. Then, I'm going to cover the day game scene and online dating.
I'll share some tips to date and get laid with Batam girls without any waste of time.
Batam Nightlife For Singles
The island might have a small population but has a very active nightlife with lots of nightclubs and bars to hook up with any type of woman.
The hottest place on the island is situated at Nagoya Entertainment District where you'll find women hot for action.
Unfortunately, there's no way to go around the Batam nightlife without dealing with the hookers.
This makes gaming normal girls hard because it's confusing to understand who is who as many pros look like everyday girls while some good girls look like prostitutes.
It's a kind of Russian roulette sort of speak, you never know who you are dealing with.
The nightlife scene in Batam is laid back, so you aren't going to find the sophisticated kind of bars and nightclubs of Jakarta or Singapore here.
But there are lots and lots of pubs and nightclubs where you can meet local girls.
On a final note, you should stay sharp and never take your eyes off your drinks. A few people have been drugged and stripped of their belongings.
Best Clubs And Bars To Pick Up Girls In Batam
The current clubs and bars in Batam to hook up with singles are:
It's a great place to enjoy live music and EDM later on. There are lots of girls here and not just hookers… And ladyboys from time to time.
Titanium
It is one of the largest and most sophisticated nightclubs in Batam. There are lots of hot girls around but most of them are pros.
It's a popular bar among the locals but most of these girls are pros or freelancers looking to hook up with the oil industry guys. It's usually fully packed on weekends and plays live music every day.
This is another great pub to meet decent Indonesian women. It would help to know a few words of Bahasa.
It's a fun bar with a large selection of drinks and decent food. There are lots of nice girls here without hookers and "ecstasy" hustle of most bars in Batam.
It's one of the longest running and most popular party destination on the island. You can find good girls on weekends occasionally.
How To Meet Women During The Day
If you like to day game, you'll find it relatively easy to pick up Batam girls. Most local girls have a fetish for foreigners, so they are more than happy to talk with you.
The girls usually give you the "god" factor and will be anxious to text or call you for a hookup. It's that easy if you aren't looking for 8s or supermodel type of girls.
While most of them might not speak the best English, it's good enough to get the conversation going. In general, you will get as many notches as you can rack up till the end of your stay or run out of energy.
The best place to day game in Batam are beaches if you are a young guy with physic, otherwise, opt for the malls starting with:
If you like the sun and see, visit Nongsa Beach to pick up local girls or Penyengat Island to meet foreign women holidaying in Batam.
Chat With Single Girls Online
Many of the girls who are 7s+ in Batam regard themselves as models. In fact, they rarely go out during the day to keep their skin white from the sun.
Yes, white skin girls are seen as beautiful in Asia. So, forget about day games to meet if you want to meet hot Batam girls.
They usually get out at night to party, but they hang out in groups of friends. It's very hard to get accepted by the group and so making your move a challenge.
The best way to go about is to look for girls online by using a foreign friendly dating site in Indonesia. Not only you can find hot girls online, but you can easily get in contact without fearing rejection or embarrassment.
Women in Batam are on dating sites because they want to meet foreign men. In fact, most of them can speak proper English.
If you want to get many dates, just keep things simple and be honest. Before asking her to meet, take the time to know each other and have a proper conversation.
It's shocking how many men can't go further than two lines before asking out. That isn't going to work, girls label that kind of men sex tourist because they want only to have sex.
And the thing is it doesn't matter if that is your real intention, but don't make it obvious.
Before asking for a date, go for some small talks and exchange some compliments, it's important to build some kind of attraction with the girls.
What works for me the best is to start chatting with the girls 2-3 weeks before my arrival, but I usually tell them that I'm already in Batam.
When the girl know that, she wonders why I don't ask her out after talking with her for a few days. That's intriguing and interesting for them, it makes you different from all the other men that can't hold their horses.
So, those are only a few tips to meet girls in Batam, I've some more for your dates…
Tips For Single Guys In Batam
Now that you have a better idea where to meet singles in Batam, I'm going to share tips to hook you up fast and hopefully get laid faster.
For better logistics, you should stay around Nagoya or Batam Center Mall. There are decent hotels there that are close to the nightlife and the malls.
Airbnb is a better option so you can get an apartment rather than a hotel room. Not only it's cheaper, but the girls feel more comfortable visiting you in an apartment because that doesn't label you as a sex tourist.
If you play golf, caddy girls are hotcakes to date. They are there hoping to find a rich man not to carry buggies all their life.
Don't forget to dress smart, that put you ahead of 95% of men visiting Batam as they go around in flip flops.
Enjoy Dating Batam Girls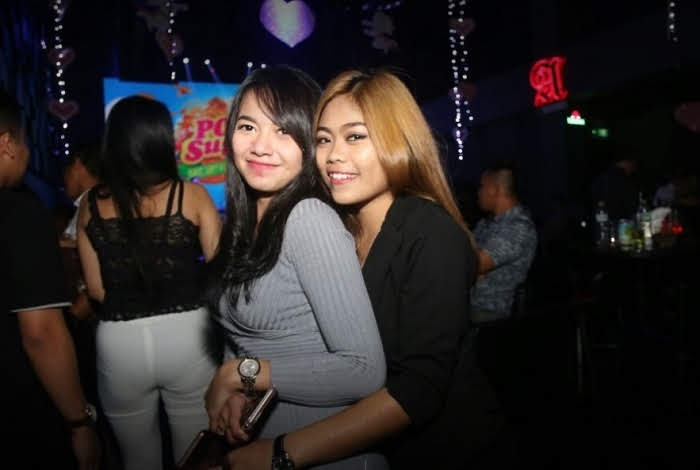 Hooking up with a hot Batam girl is a great way to enjoy a weekend getaway or short stay on the island. It honestly isn't the best place to stay long-term unless it's for work.
Meeting and dating quality Batam girl is quite easy, but the game is limited to online dating as there are too many hookers out at night… And during the day hot Batam girls don't go out.
That's all for this guide to date Batam girls. Hope you enjoy your stay.
RELATED ARTICLES